Read My Top 15 Posts for 2015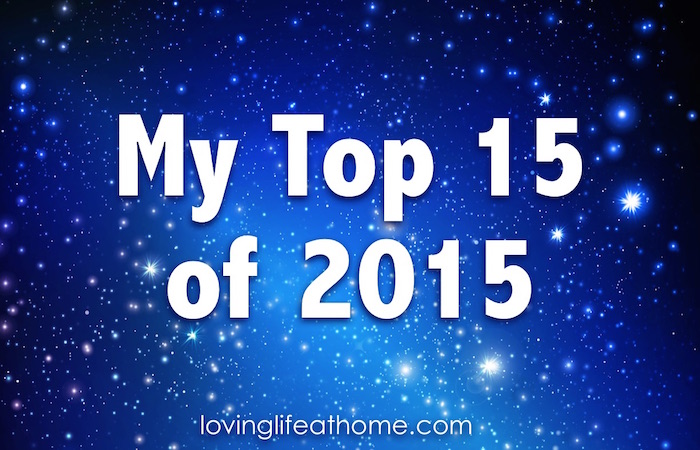 I intended to publish my top 15 posts of 2015 a week ago, but we've been migrating this site to a new server, and the process made it completely inaccessible for about four days. Sorry about that!
The good news is, the task is done now. The bad news is, I was not able to migrate any of my WordPress subscribers. So if you fall into that category, you will have to resubscribe if you'd like to continue receiving my posts by email.
When looking back at the Loving Life at Home posts that racked up the most views in 2015, my top five list looks virtually identical to the five top posts from 2014. The order has just been shuffled a little:
My Top 15 Posts of 2015
It seems the more things change, the more they stay the same. Interestingly, not a single one of those five posts were written in the past year. I have to scroll down a bit to get to anything more current, but if I consider only posts published in the past 12 months, my top ten list looks like this:
If you find anything on this list of my top 15 posts of 2015 that resonates with you, would you please do me a favor and share it via Facebook, Pinterest, or Twitter? In the meantime, I plan to continue blogging as time allows, addressing the topics my readers seem to care about most: marriage, motherhood, feminism, prayer, and Christian living.
Best wishes for a blessed 2016!