5 Must-Read Books for Women Who Think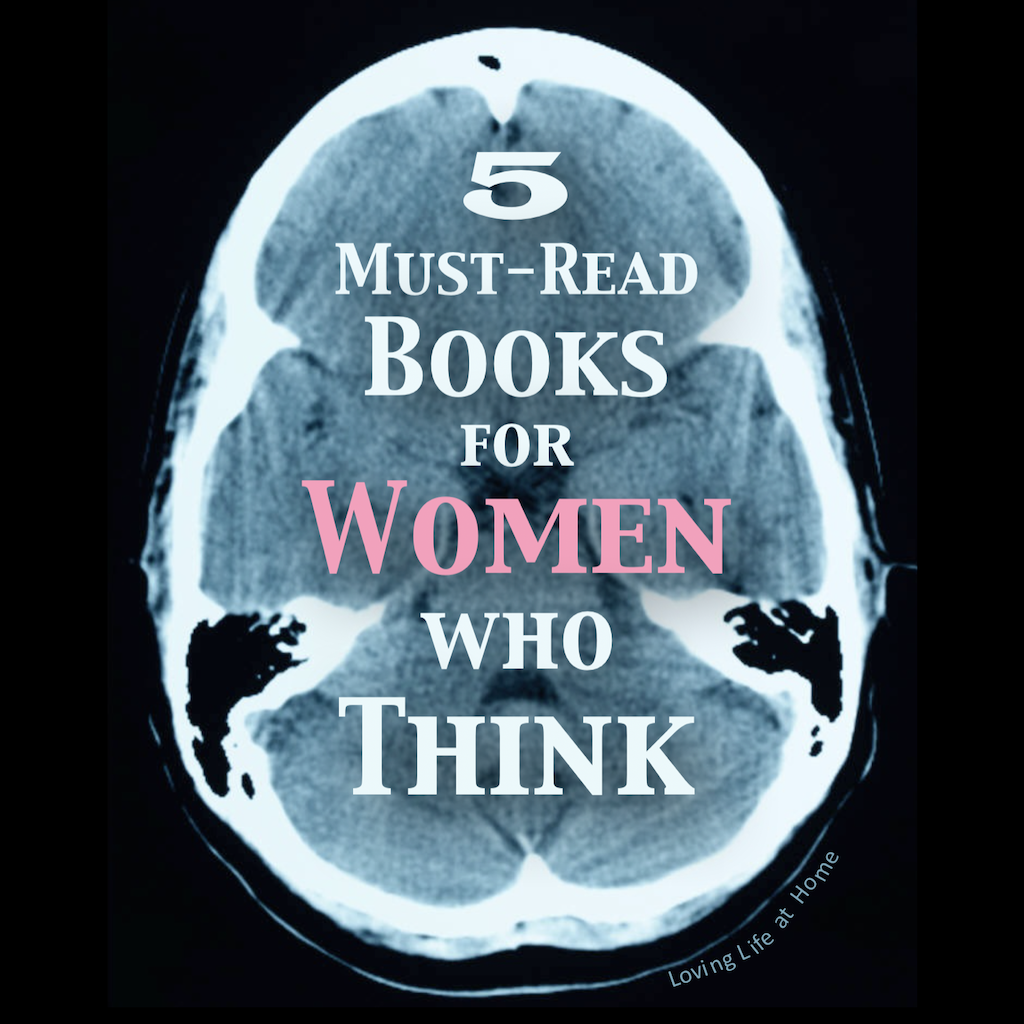 One of my readers recently criticized me for promoting what she considers oppressive and archaic beliefs regarding marriage and motherhood.
"Read something – anything – on feminism," she pleaded. "Learn to respect yourself. Then you can respect others."
Of course, this is a cleaned-up version of what she actually wrote. Her original comment was so riddled with expletives and venomous slurs that it made me wonder what, exactly, her notion of "respecting others" entailed.
But that is beside the point.
As it happens, I had already read half a dozen books on feminism. But her suggestion sent me scouring Amazon for new titles of interest. That's where I found the book I just finished. The Flipside of Feminism, by Suzanne Venker and Phyllis Schlafly.
This book — like the other four listed alongside it — is too good not to share. The authors examine feminism in light of common sense and expose it for the failed social experiment it is.
No intellectually honest person can look at the aftermath of the sexual revolution — rampant venereal disease and abortion, escalating rates of single motherhood and the abject poverty that it fosters, and coin-toss marriage survival rates — and not recognize that something is amiss.
A Philosophy that's Past It's Prime
That something is our godless worldview, of which feminism is a major component.
In my mind, buying into feminism is a lot like smoking cigarettes. I understand why anybody who's smoked two packs a day for 50 years might struggle to kick the habit. But when someone not already addicted to nicotine takes his first drag? In this day and age? That's utterly dumbfounding to me. Especially knowing what we now know about tobacco's causal link to lung cancer. And emphysema. And heart disease. Plus a host of other devastating illnesses.
In the same way, I find it incredulous that anybody who has witnessed firsthand the destruction and despair that follow in the wake of feminism would continue to cling to such a bankrupt ideology.
Yet cling they do. And with dogged persistence.
If these women could leave off chanting their antiquated rhetoric long enough, they would hear the cries and whimpers of the modern class of victims their manifesto has created. Victims that include their own children. Everyone on the planet with a Y-chromosome. And ultimately the feminists themselves.
To be sure, some espouse feminist ideals because they patently believe in them. But I suspect much of our society cooperates solely for the sake of remaining politically correct. They can see as well as the next person the mess this radical movement has made of things. Yet they keep their thoughts to themselves and watch on in silence.
But perhaps that is about to change.
The whispers are beginning to circulate. And the crowd is starting to stir. The status quo has been boldly challenged by books such as these. Books that say what we already know in our hearts to be true: "Feminism is a bust. The emperor has no clothes."
5 Must-Read Books for Women who Think
Ready for a fresh look at feminism? Then don't miss these five favorites:
Excerpt: "Most important, we must begin by telling… the truth about what feminism has done. After all, no society can thrive — or survive — when half its members believe they're oppressed and the other half are told there's no reason for them to exist…. It's time to end the war between the sexes. Men are not the enemy…. Americans aren't used to hearing [but deserve to know] that women are the fortunate sex, or that 'hooking up' is wrong (and foolish), or that happy lifetime marriages are attainable, or that staying home to care for one's children is a noble and worthwhile endeavor, or that men in America are the real second-class citizens."
Excerpt: "It may be true that 30 years ago shockingly discriminatory attitudes towards women in the workplace prevailed, and we are all thankful to be rid of them. But in their place have risen some shockingly discriminatory attitudes towards women who wish to have children without neglecting them (as exemplified by Hillary Clinton's remark, 'I suppose I could've stayed home and baked cookies'). And it is these attitudes that have made it difficult for a woman today to occupy either sphere of work or home completely happily, without feeling guilty and exhausted in one or insecure and underappreciated in the other."
Excerpt: "Modesty acknowledged [a woman's] special vulnerability, and protected it. It made women equal to men as women. Encouraged to act immodestly, a woman exposes her vulnerability and she then becomes, in fact, the weaker sex. A woman can argue that she is exactly the same as a man, she may deny having any special vulnerability, and act accordingly, but I cannot help noticing that she usually ends up exhibiting her feminine nature anyway, only this time in victimhood, not in strength."
Note: Shalit's follow-up book, Girls Gone Mild
, is an equally enlightening read.
Excerpt: "[A]t the heart of the unacknowledged war on marriage is the attampt to demote marriage from a unique public commitment — supported by law, society, and custom — to a private relationship, terminable at will, which is nobody else's business. This demolition is done in the name of choice, but as we shall see… reimagining marriage as a purely private relation doesn't expand anyones's choices. For what it ultimately takes away from individuals is marriage itself, the choice to enter that uniquely powerful and life-enhancing bond that is larger and more durable than the immediate, shifting feelings of two individuals."
Excerpt: "When a girl's attention is directed primarily to her appearance, there's less time for her to pursue other interests and develop other skills that can serve as sources of self-esteem. When she's learned to garner male attention simply by displaying her body, it's less likely that she'll develop the other common qualities that are conducive to strong relationships and lasting happiness; indeed, a lifetime of focusing primarily on her own appearance in body — and automatically expecting men to do so as well — can make it difficult to form deep, lasting bonds with any man."
So there they are: 5 must-read books for women who think. Five of my favorites on feminism. What books best help you think through these issues? Share in the comments below. Please?
Wait! There's More!
UPDATE: I've found several new favorites since first publishing 5 Must-Read Books for Women Who Think. Interested in a few more recommended reads? Follow these links for details: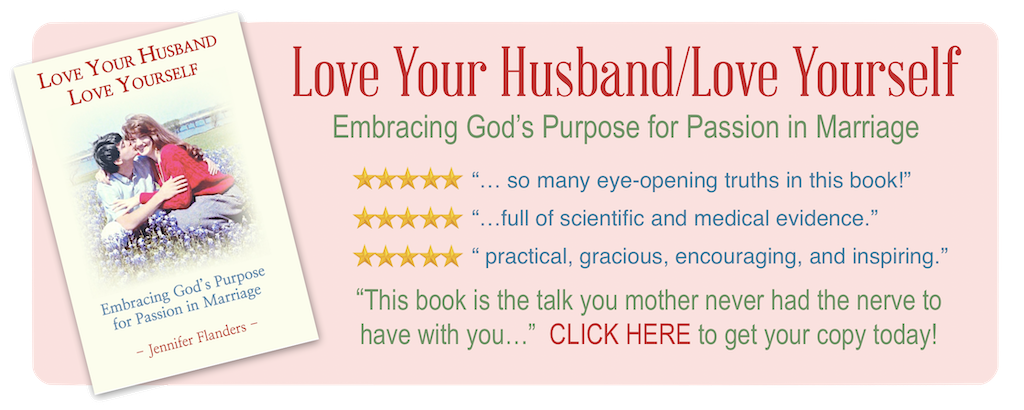 The post 5 Must-Read Books for Women Who Think contains several Amazon affiliate links. If you click through to make a purchase, Loving Life at Home will receive a small referral fee, at no additional cost to you. Such compensation helps cover the cost of running this website, so thank you in advance for your support!