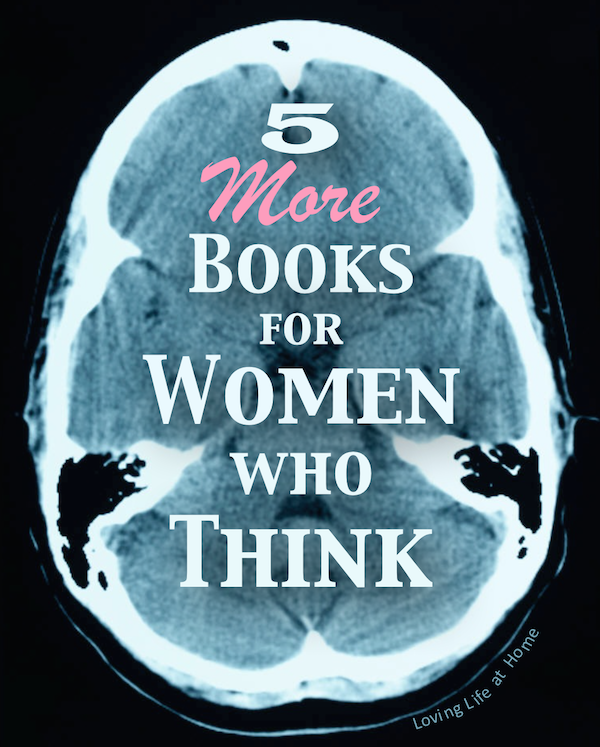 I'm not the only one who's read a bunch of books on women's issues. So has my daughter, although hers was not purely pleasure reading.
Rather, it was assigned reading for a Women's Studies class she took to fulfill a degree requirement during her first semester at Texas A&M (a fairly conservative school, as colleges go).
A couple weeks into the semester, she she sent me the following message: "Today in class we learned that the Biblical model of marriage is archaic, oppressive, and responsible for all kinds of evil. Apparently, you and Dad have been doing it all wrong," she observed dryly. "So I just wanted to let you know… and to say THANK YOU!"
That last part was written in complete sincerity, without a hint of sarcasm. She'd been away from home long enough by that time to see firsthand some of the devastation that comes when God's design for sex and marriage is ignored or rejected. It made her grateful to have been spared such heartache by parents intent on honoring their commitment to one another and ordering their lives according to Scripture.
Still, it is troubling to think that young people today are being sucked in by philosophies so antithetical to Biblical wisdom and common sense, like those touted in my daughter's gender studies class. Thankfully, there has been a heartening amount of pushback by women who don't like the direction all this downward spiral of "progress" is taking us — including the authors of several fine books on such women's issues as feminism, abortion, marriage, and other related topics.
Several years ago, I published a list of favorites called 5 Must-Read Books for Women Who Think. That has since become my most popular post of all time, eventually even surpassing 25 Ways to Communicate Respect in total views.
The fact that a listing of books on women's issues has enjoyed such staying power tells me that women's rights and gender issues are still hot-button topics and will likely remain so for some time. Indeed, I continue to explore those themes myself and would highly recommend the following recent reads (meant to complement, not replace, the original list)to anyone who enjoys thinking through such matters and wants to do so intelligently.
5 MORE Must-Read Books on Women's Issues
That wraps up my newest recommendations for good books on women's issues, at least for the time being. Of course, I'm working my way through a pretty tall stack of books on my desk right now (hooray for summer!) and will likely share the best picks in a future post, so stay tuned!
Know any other bookworms who'd enjoy this list? I'd be thrilled for you to share it or pin it or send it by email.
Have you read any great books on women's issues (or any other topic) you think I shouldn't miss? Tell me about them in the comment section below. That's how I learned about Subverted, which is how this whole follow-up post got started.