A Reminder to Pray — Even When It's Hard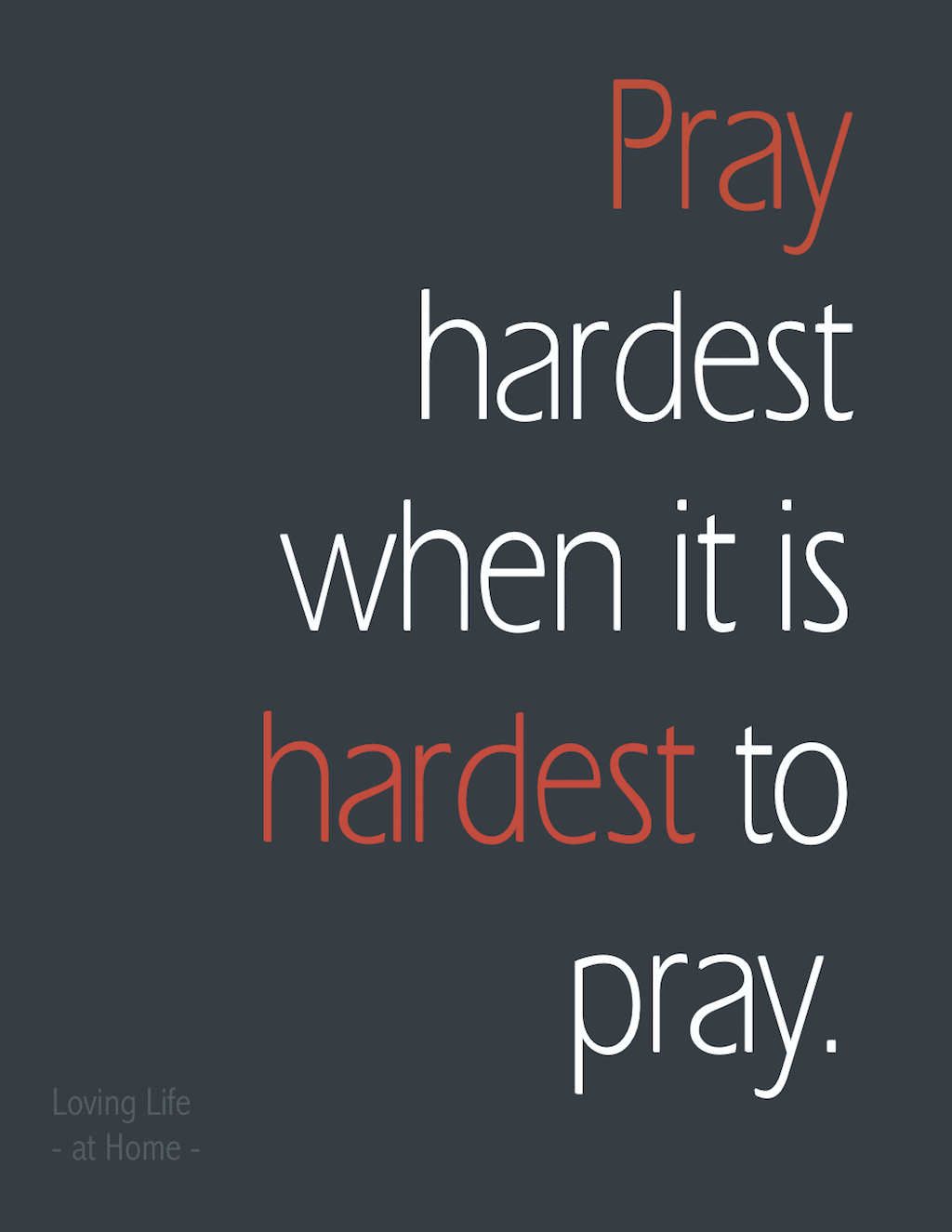 Have you ever heard we should "pray hardest when it's hardest to pray?" I don't think this necessarily means we should pray hardest when we're in the most trouble.
Most people find it pretty easy to pray when we need God to get us out of a tight spot. I know I do. Don't you?
For me, this quote means that I need to pray hardest when I'm . . .
. . . exhausted
. . . excited
. . . angry
. . . anxious
. . . annoyed
. . . busy
. . . behind
. . . distracted.
Being busy. Distracted. Behind. Those last few are particularly hard ones for me.
That's one reason it so inspires me to read the thoughts and perspectives of great prayer warriors such as these:
George Muller: "Four hours of work after an hour of prayer will accomplish more than five hours of work without prayer."
Martin Luther: "Work, work from early until late…. I have so much to do that I need to spend the first three hours in prayer."
Charles Haddon Spurgeon: "We should pray when we are in a praying mood, for it would be sinful to neglect so fair an opportunity. We should pray when we are not in a proper mood, for it would be dangerous to remain in so unhealthy a condition."
When is it hardest for you to pray? Let's work harder at remembering at that moment to pray for God's strength, comfort, wisdom, and grace.