Pray for Your Husband from Head to Toe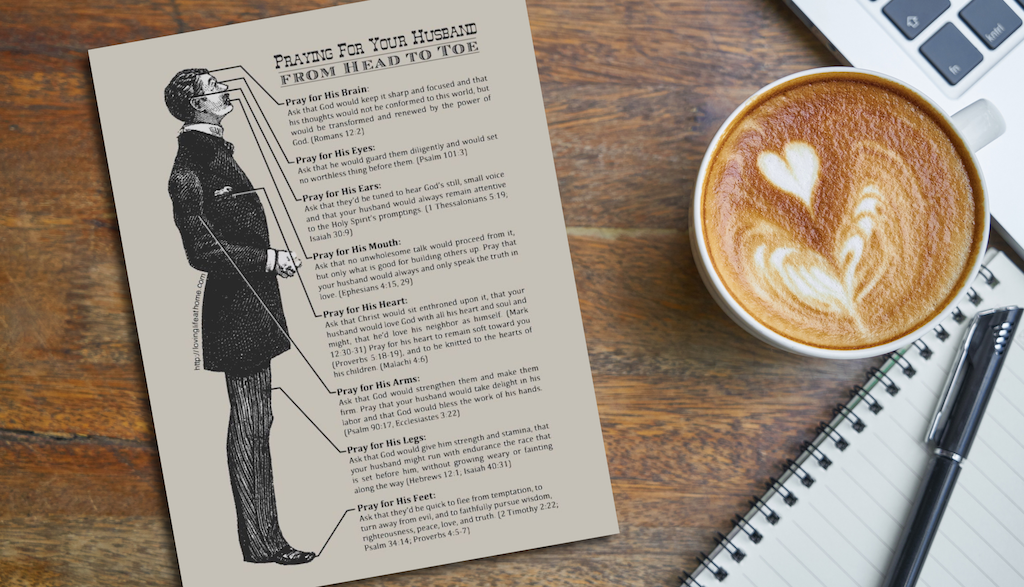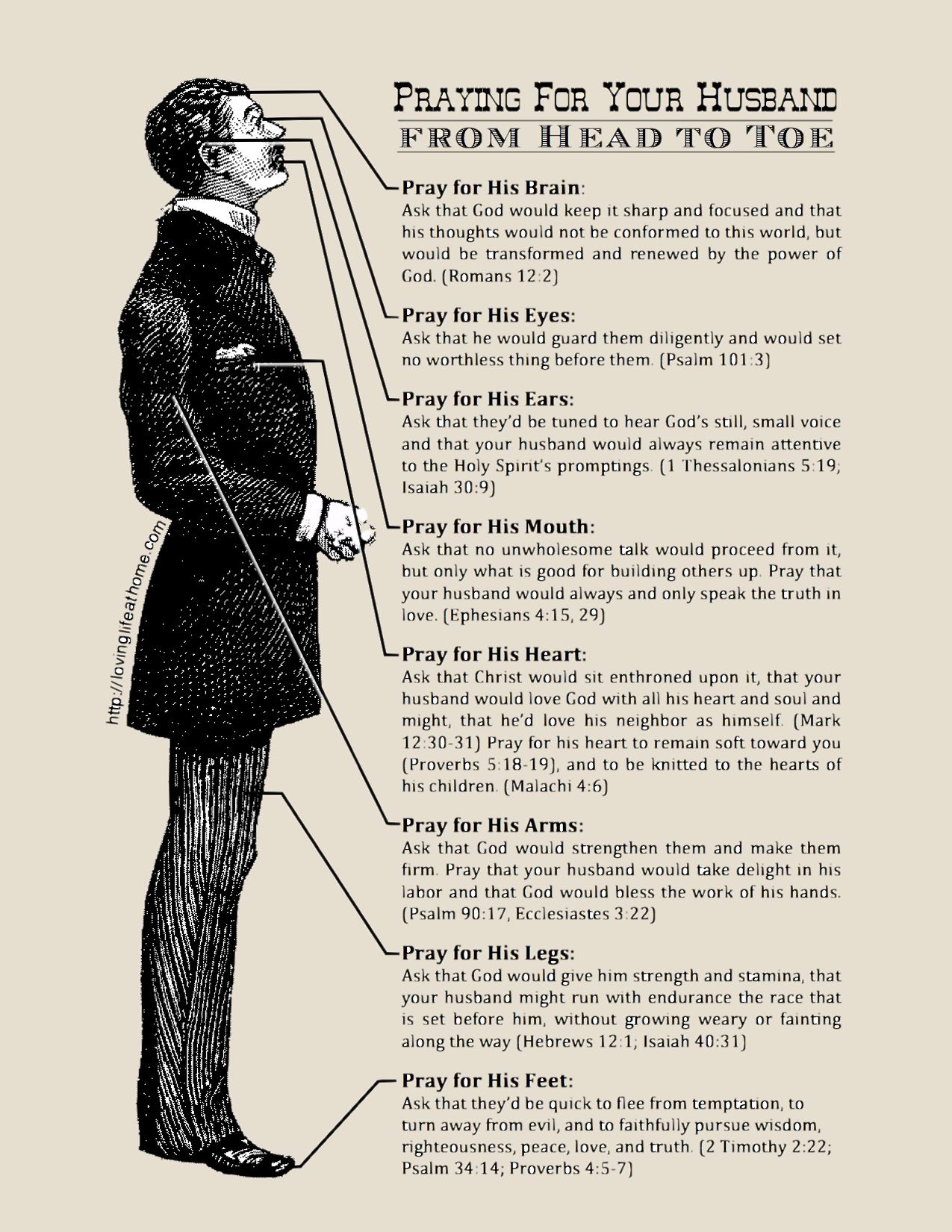 Ruth Bell Graham advises wives to "tell your mate the positive, and tell God the negative." Take your concerns to God. Faithfully lift up your husband in prayer every day. By doing so, you'll likely notice a transformation not only in him, but in yourself, as well.
Of course, we needn't wait until there is some problem or disagreement before beginning this practice. A wife can and should routinely intercede on her husband's behalf. Prayer should be a habit of life. Something we do continuously and "without ceasing." (1 Thessalonians 5:17)
There are many different daily, weekly or monthly plans available that can help make praying for your husband more systematic. But one of my favorites is praying for your spouse from head to toe. I heard about this concept several years ago. What follows is my own take on it, plus a printable version you can use in your personal prayer time.
Praying for Your Husband from Head to Toe:
So that's the whole plan. It takes only a few minutes to cover your husband in prayer from head to toe. Can you imagine the benefits you both will reap if you'll make it a habit to pray this way for your spouse every day?
---
This post is excerpted from my book, 25 Ways to Communicate Respect to Your Husband. For more marriage encouragement, connect with me on Facebook.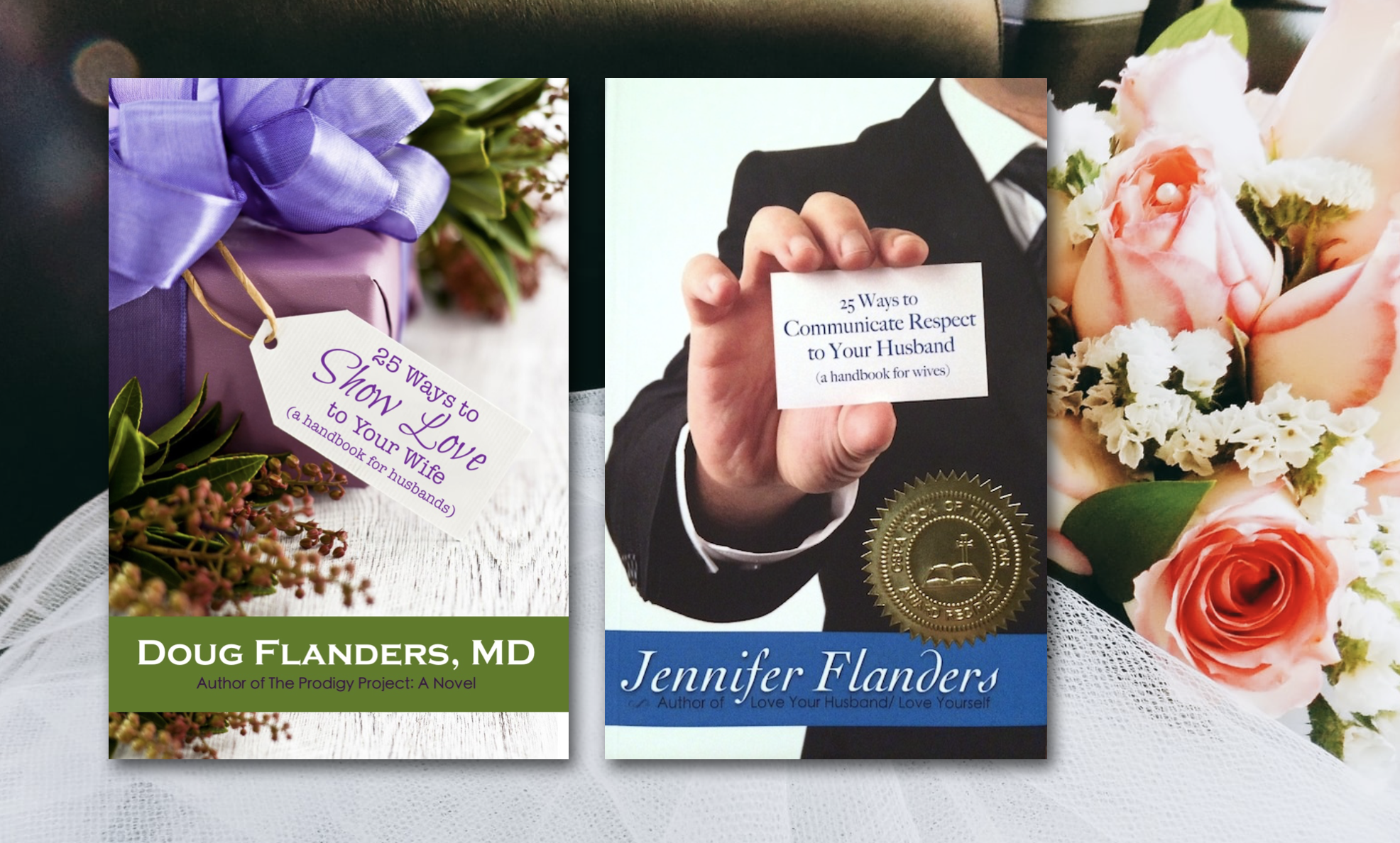 If your husband would like a matching guide to use when praying for you, tell him to check out the one my husband posted on his blog: Praying for Your Wife from Head to Toe. And if either of you would like a similar guide to pray over your children, check out this post: Praying for You Children from Head to Toe.