After I published my popular "Praying for Your Husband from Head to Toe" printable, several readers requested a similar prayer guide for wives. I made one, and my husband published it on his blog last year. Recently a reader suggested I do a "Praying for Your Children from Head to Toe" guide, which I agreed was an excellent idea. So here it is. May you and your children both be blessed!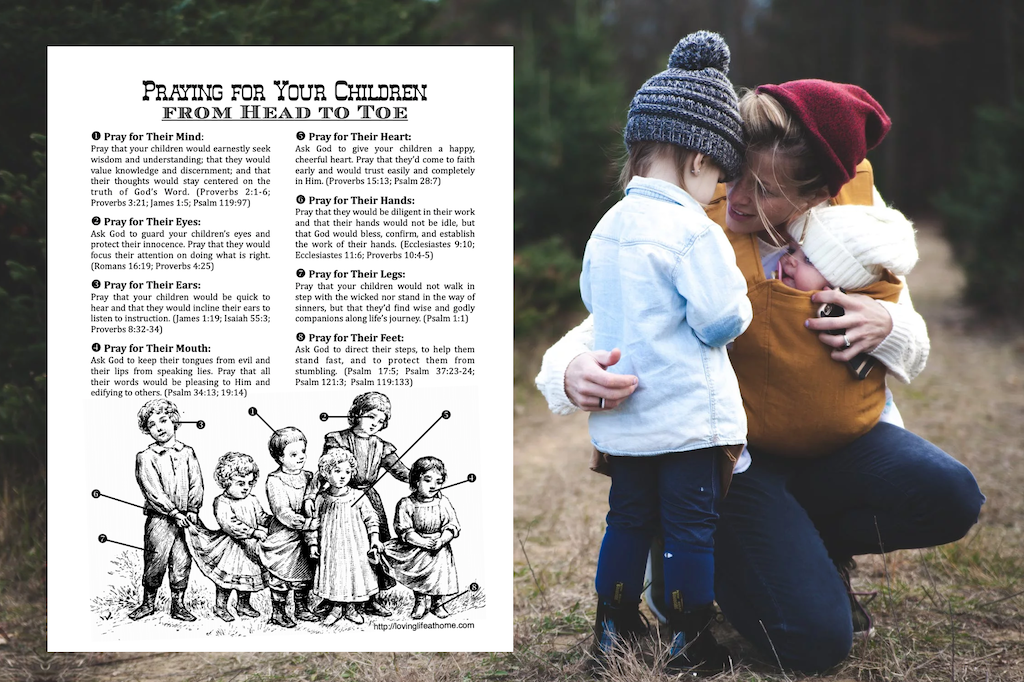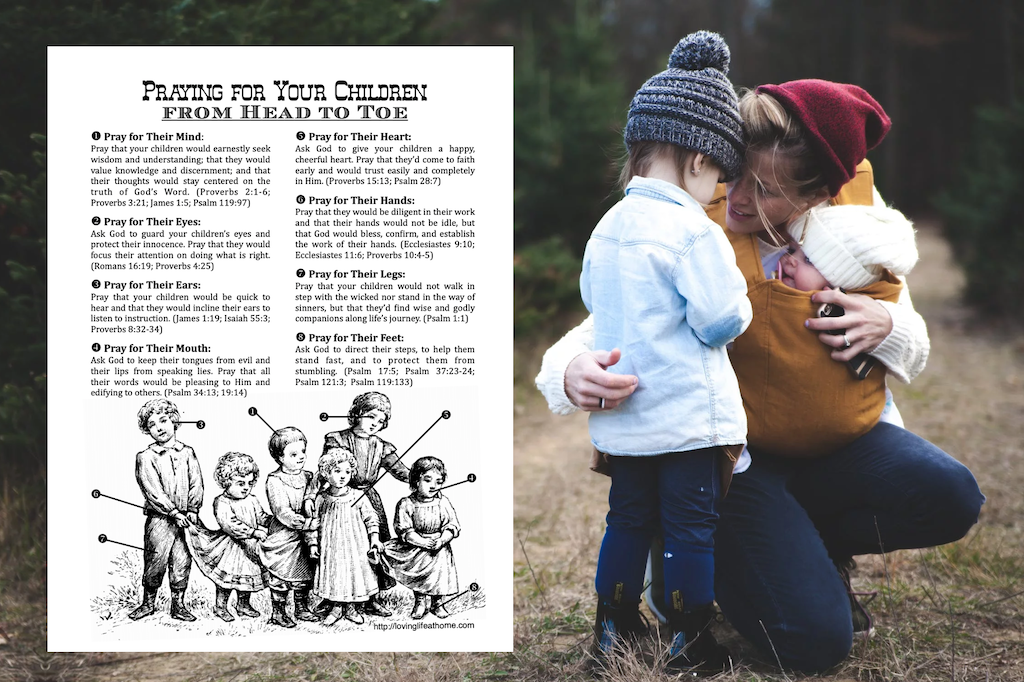 How to Pray for Your Children from Head to Toe:
Pray for Their Mind.
Pray that your children would earnestly seek wisdom and understanding. May they value knowledge and discernment. May their thoughts stay centered on the truth of God's Word. (Proverbs 2:1-6; Proverbs 3:21; James 1:5; Psalm 119:97)
Pray for Their Eyes.
Ask God to guard your children's eyes, protect their innocence, and help focus their attention on doing what is right. (Romans 16:19; Proverbs 4:25)
Pray for Their Ears.
May God grant that your children be quick to hear and that they would incline their ears to listen to instruction. (James 1:19; Isaiah 55:3; Proverbs 8:32-34)
Pray for Their Mouth.
Ask God to keep their tongues from evil and their lips from speaking lies. May all their words be pleasing to Him and edifying to others. (Psalm 34:13; Psalm 19:14)
Pray for Their Heart.
Ask God to give your children a happy, cheerful heart. Pray that they'd come to faith early and would trust easily and completely in Him. (Proverbs 15:13; Psalm 28:7)
Pray for Their Hands.
May they be diligent in their work and that their hands not be idle. May God bless, confirm, and establish the work of their hands. (Ecclesiastes 9:10; Ecclesiastes 11:6; Proverbs 10:4-5)
Pray for Their Legs.
Ask God to go with them. Pray that your children would not walk in step with the wicked nor stand in the way of sinners, but that they'd find wise and godly companions along life's journey. (Psalm 1:1; Proverbs 13:20)
Pray for Their Feet.
Ask God to direct their steps, to help them stand fast, and to protect them from stumbling. (Psalm 17:5; Psalm 37:23-24; Galatians 5:1; Psalm 121:3; Psalm 119:133)
More Prayer Guides:
We offer several other free scripture-based prayer guides, too. Just follow the links below to download pretty printables that will help you pray for your…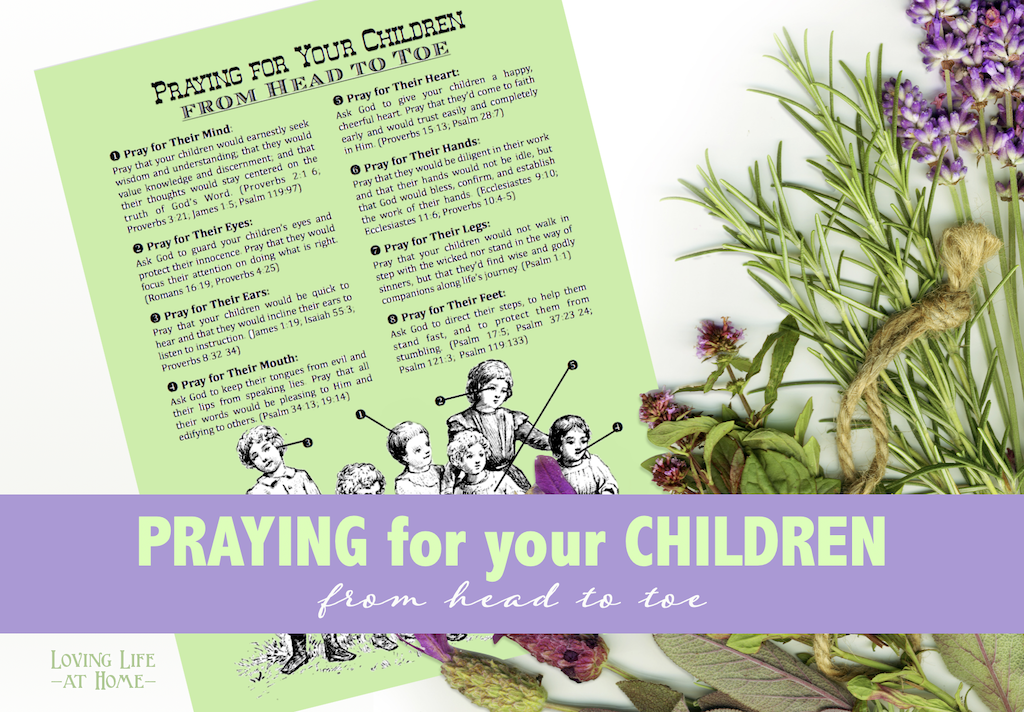 Also, don't forget that one of the best things you can do for your children is to love their father. For time-tested tips on nurturing your marriage more effectively, check out my book, Love Your Husband, Love Yourself.