Parents Need Prayer, Too (Free Printable)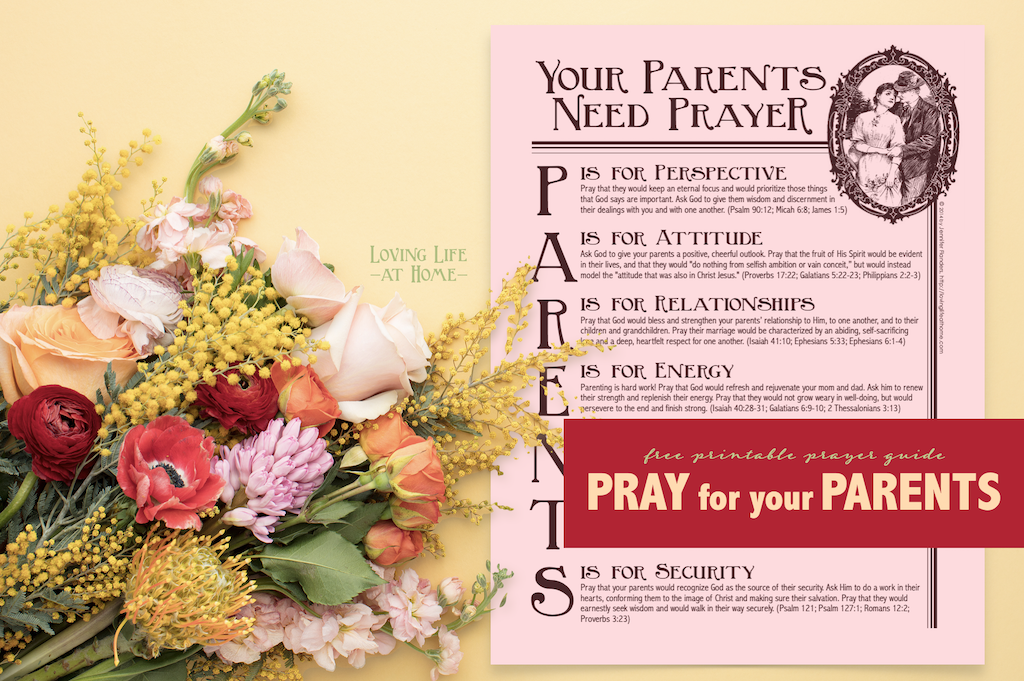 One of my readers recently wrote me to say that she allows her daughter to read many of my posts, including the Praying for Your Children from Head to Toe guide I published last week.
The daughter wanted to know whether there was a similar guide that kids could use to pray for their parents.
Doesn't that just melt your heart?
And so, I set about compiling this short list of verses that children can pray over their parents. Your Parents Need Prayer — at all ages and stages of life!
Please feel free to print out a copy and use it during in your own personal prayer time.
The guide is divided into seven broad topics. Kids can pray through the whole thing at once, or pray for a different area each day of the week.
Admittedly, this guide is better suited to older children who've already learned to read. But kids who are too little to use this list are NOT too little to pray!
If you want to encourage very young children to pray for others, I would suggest you make a little photo album, with a picture of the individual person being prayed for (parents, grandparents, siblings, friends) on each page. Your child can then use this as a reminder of whom to pray for each day.
We did this with our older children when they were little, and they loved it. If you like, you can include a short list of simple, specific requests under each picture. If you laminate the pages, you can even use a wet erase marker to change up the requests as each prayer is answered.