For Military Mothers: The Boy Enlists
Our son David just finished a six-week officer training program at Fort Sam Houston, and we drove down to San Antonio last weekend for his graduation.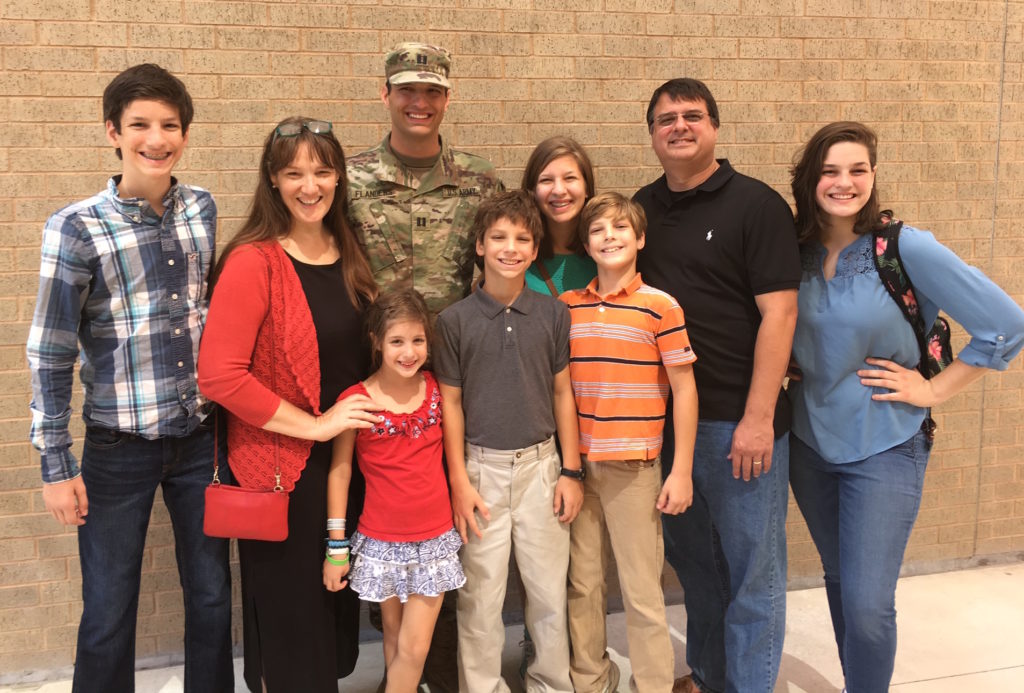 Seeing all those young men and women in uniform, reciting the Soldier's Creed and singing the Army Anthem, really stirred this mother's heart.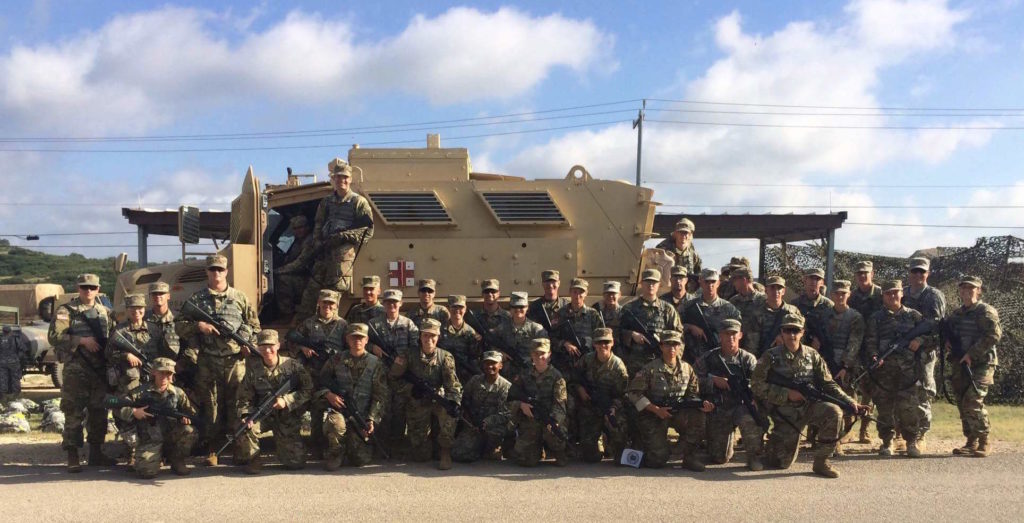 It also called to mind the following poem by Edgar Albert Guest. If you have a child in any branch of the military, I imagine these words will resonate with you, as well:
The Boy Enlists
by Edgar Albert Guest
His mother's eyes are saddened, and her cheeks are stained with tears,
And I'm facing now the struggle that I've dreaded through the years;
For the boy that was our baby has been changed into a man.
He's enlisted in the army as a true American.
He held her for a moment in his arms before he spoke,
And I watched him as he kissed her, and it seemed to me I'd choke,
For I knew just what was coming, and I knew just what he'd done!
'Another little mother had a soldier for a son.
When we'd pulled ourselves together, and the first quick tears had dried,
We could see his eyes were blazing with the fire of manly pride;
We could see his head was higher than it ever was before,
For we had a man to cherish, and our baby was no more.
Oh, I don't know how to say it! With the sorrow comes the joy
That there isn't any coward in the make-up of our boy.
And with pride our hearts are swelling, though with grief they're also hit,
For the boy that was our baby has stepped forth to do his bit.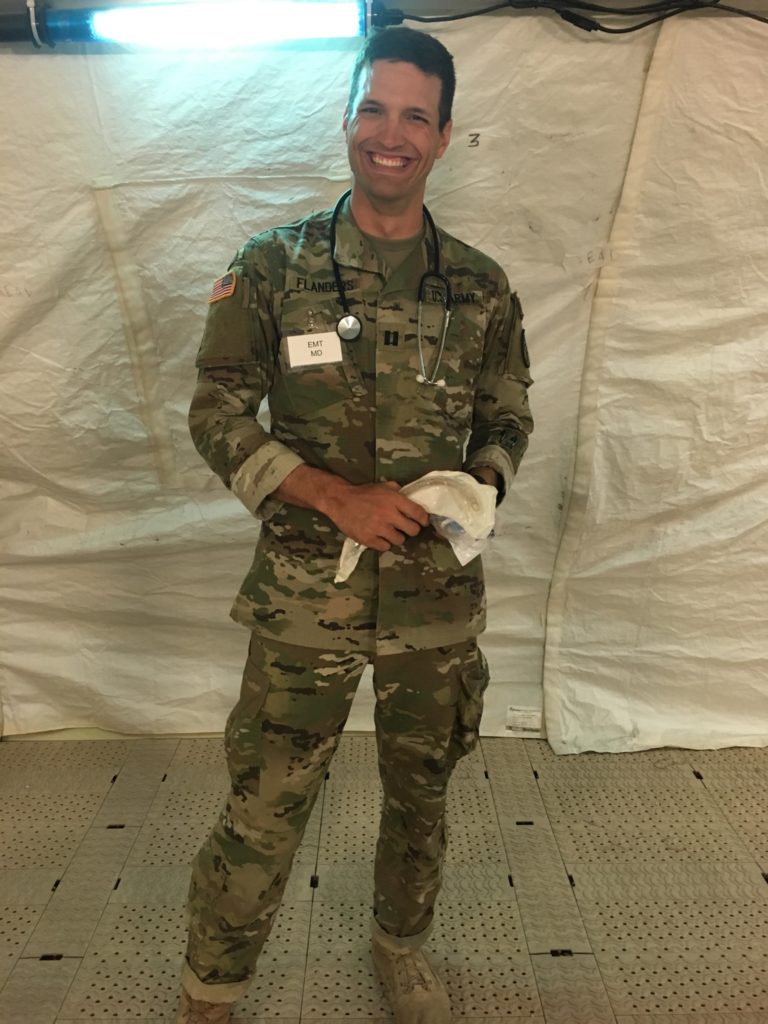 Isn't that a terrific poem? To download a printable copy of "The Boy Enlists" (taken from God Bless America, my newest devotional journal), just click on the image below: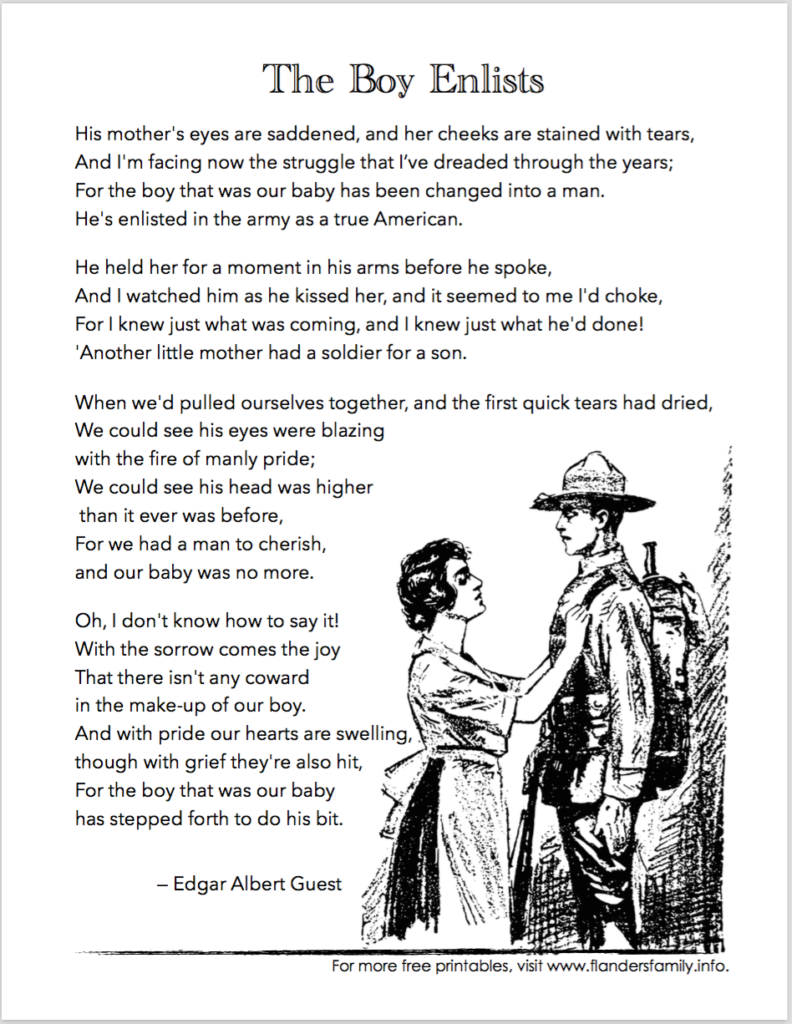 Our soldiers need our support. If you know one — and especially if you are the parent of one — remember to thank them for their service!