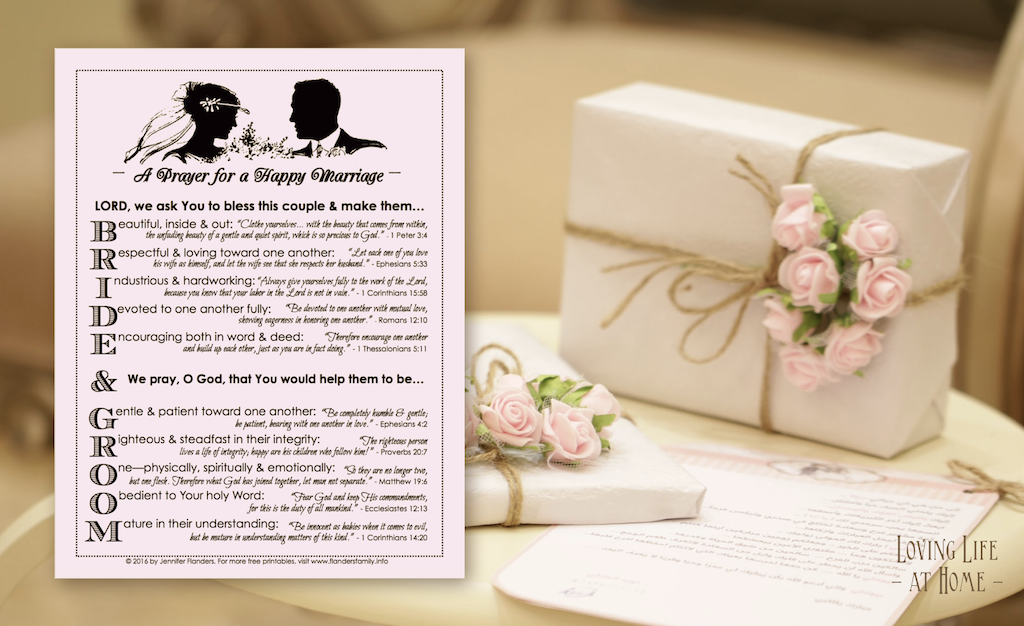 Wedding season is definitely upon us. Last weekend, we hosted our fifth wedding shower since March. It seems that every week, another of my friends' children are announcing an engagement.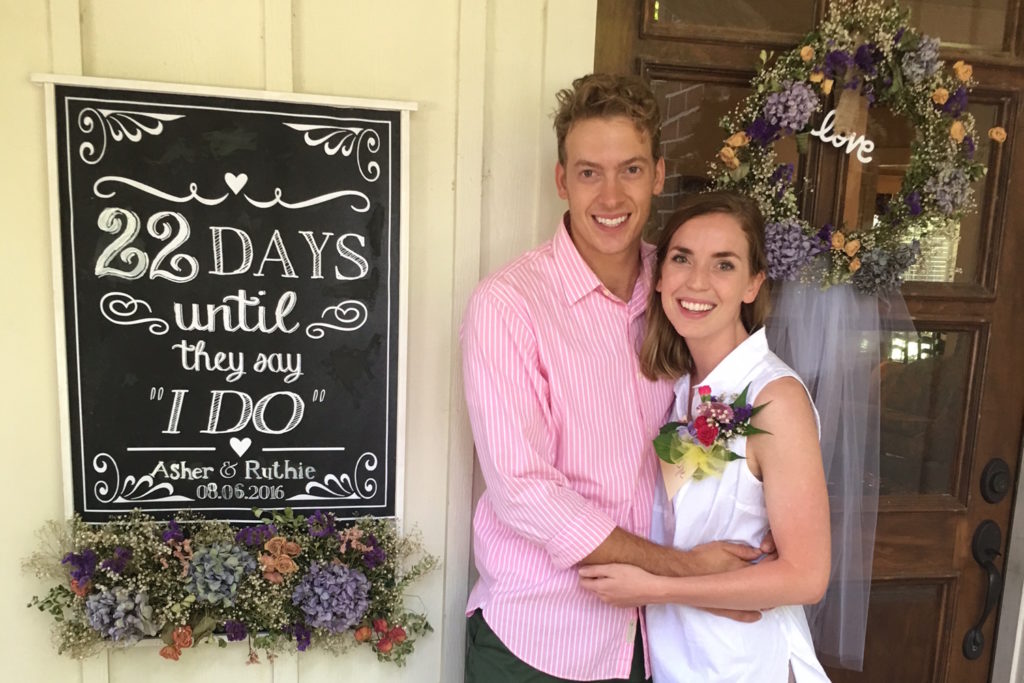 With all those nuptials going on, I thought it would be fitting to publish something special for the bride and groom: a prayer for a happy marriage.
Prayer has played a huge part in keeping our relationship happy and secure, and we know it can do the same for yours.
Whether you are newly married or have been with your spouse for decades, we pray your marriage will likewise be long and joyous.
Prayer for a Happy Marriage:
Lord, we ask You to bless this couple & make them…
Beautiful—inside & out (1 Pet. 3:4)
Respectful & loving toward one another (Eph. 5:33)
Industrious & hardworking (1 Cor. 15:58)
Devoted to one another fully (Rom. 12:10)
Encouraging both in word & in deed (1 Thess. 5:11)
& we pray, O God, that You would help them to be…
Gentle & patient toward one another (Eph. 4:2)
Righteous & steadfast in their integrity (Prov. 20:7)
One—physically, spiritually, & emotionally (Matt. 19:6)
Obedient to Your Word (Ecc. 12:13)
Mature in their understanding (1 Cor. 14:20)
If praying for another's marriage is powerful, then praying for your own is more powerful still. And to enjoy the greatest benefits of prayer with regard to your marriage, carve out time daily to pray together with your spouse. There is no surer way to build a love that lasts than to enlist the help of the King of kings and Lord of lords whose lovingkindness endures forever.