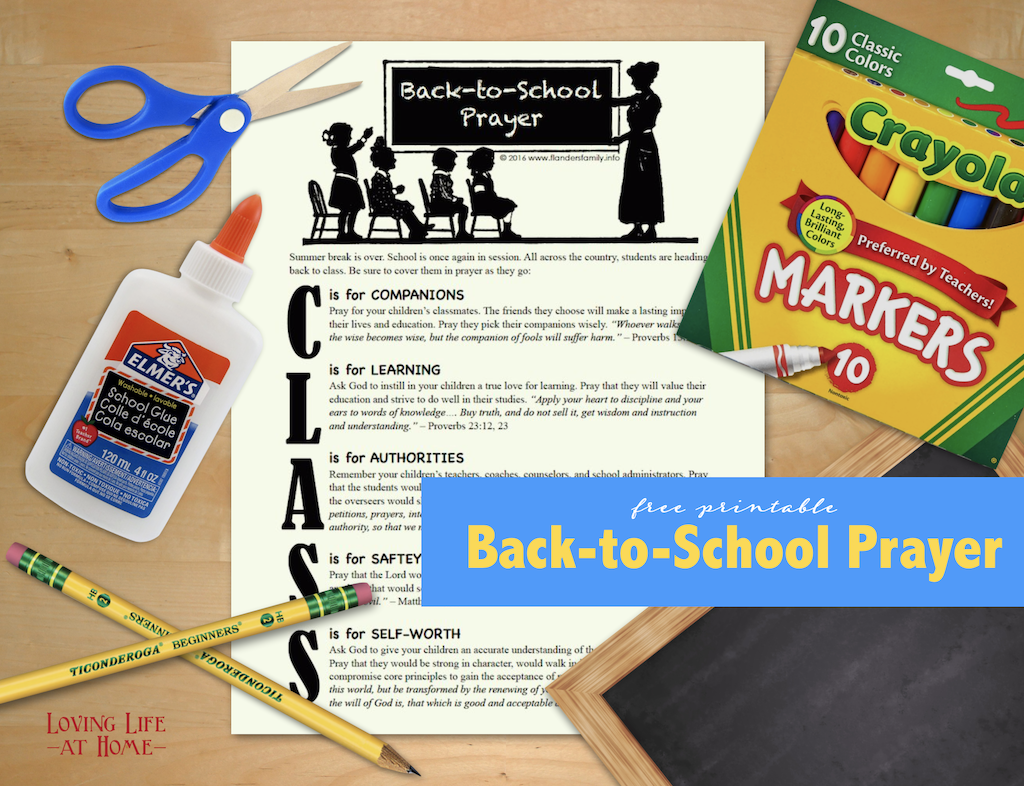 Today I'm sharing a free printable back-to-school prayer for the students among us. Summer break is over. School is once again in session. All across the country, students are heading back to class.
As our children embark upon this new academic year, in addition to making sure they are stocked up on new socks and fresh school supplies, we should also keep them well covered in prayer.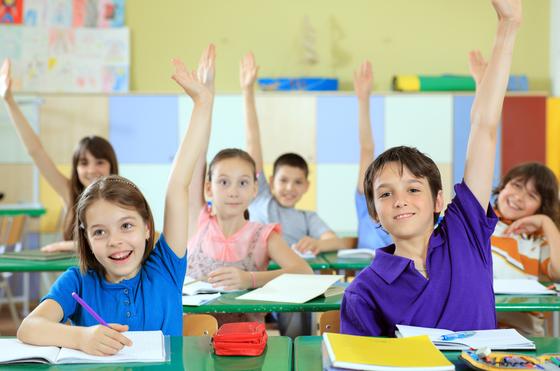 Free Printable Back-to-School Prayer
The following C-L-A-S-S acrostic can help. It provides a different prayer emphasis for every day of the school week.
C is for COMPANIONS
Pray for your children's classmates. The friends they choose will make a lasting impact on their lives and education. Pray they pick their companions wisely.
"Whoever walks with the wise becomes wise, but the companion of fools will suffer harm." – Proverbs 13:20
L is for LEARNING
Ask God to instill in your children a true love for learning. Pray that they will value their education and strive to do well in their studies.

"Apply your heart to discipline and your ears to words of knowledge…. Buy truth, and do not sell it, get wisdom and instruction and understanding." – Proverbs 23:12, 23
A is for AUTHORITIES
Remember your children's teachers, coaches, counselors, and school administrators. Pray that the students would honor those in authority with attentiveness and respect, and that the overseers would show themselves worthy of the trust we've placed in them.
"I urge that petitions, prayers, intercessions, and thanksgiving be offered on behalf of all …those in authority, so that we may lead quiet and tranquil lives…." – 1 Timothy 2:1-2
S is for SAFTEY
Pray that the Lord would protect your children and keep them safe from anyone or anything that would seek to do them harm.
"And lead us not into temptation, but deliver us from evil." – Matthew 6:13
S is for SELF-WORTH
Ask God to give your children an accurate understanding of their infinite value to Him. Pray that they would be strong in character, would walk in integrity, and would not compromise core principles to gain the acceptance of peers.
"And do not be conformed to this world, but be transformed by the renewing of your mind, so that you may prove what the will of God is, that which is good and acceptable and perfect." – Romans 12:2
I believe in the power of prayer. Don't you?
If so, you'll want to tuck this one inside your Bible and refer to it again: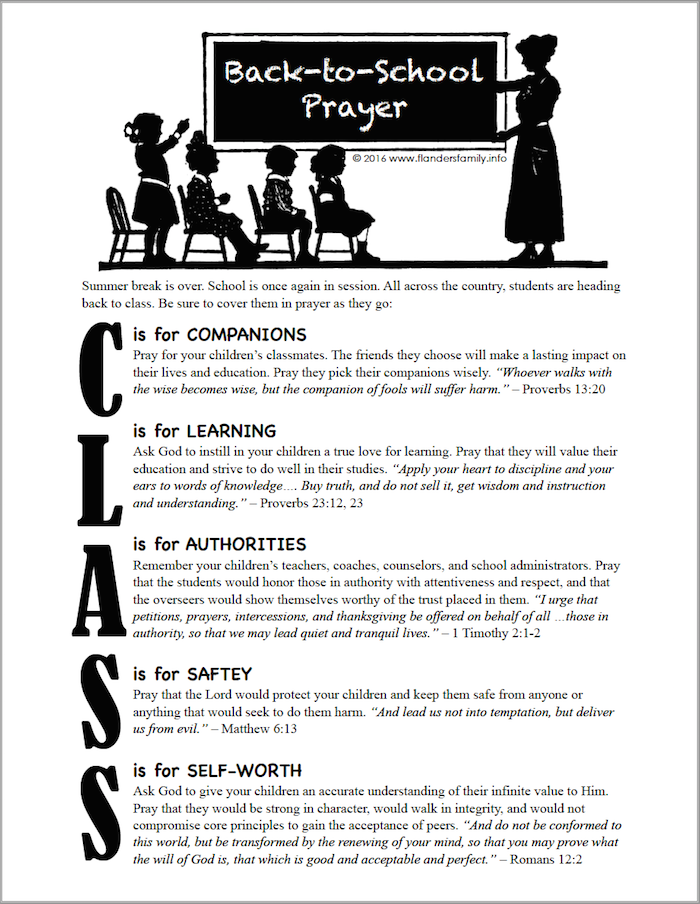 Our students need prayer — not just for the opening week of school, but all year long.
More Printable Prayer Guides
In addition to this Back-to-School Prayer, we also offer other free printable prayer guides. Download yours by following the link below.
And remember: God calls us to pray without ceasing. Never underestimate the power of prayer to shape the lives of those who are obedient to this injunction!
This Back-to-School Prayer was first published in a weekly column that I write for the Tyler Morning Telegraph called "Family Matters."