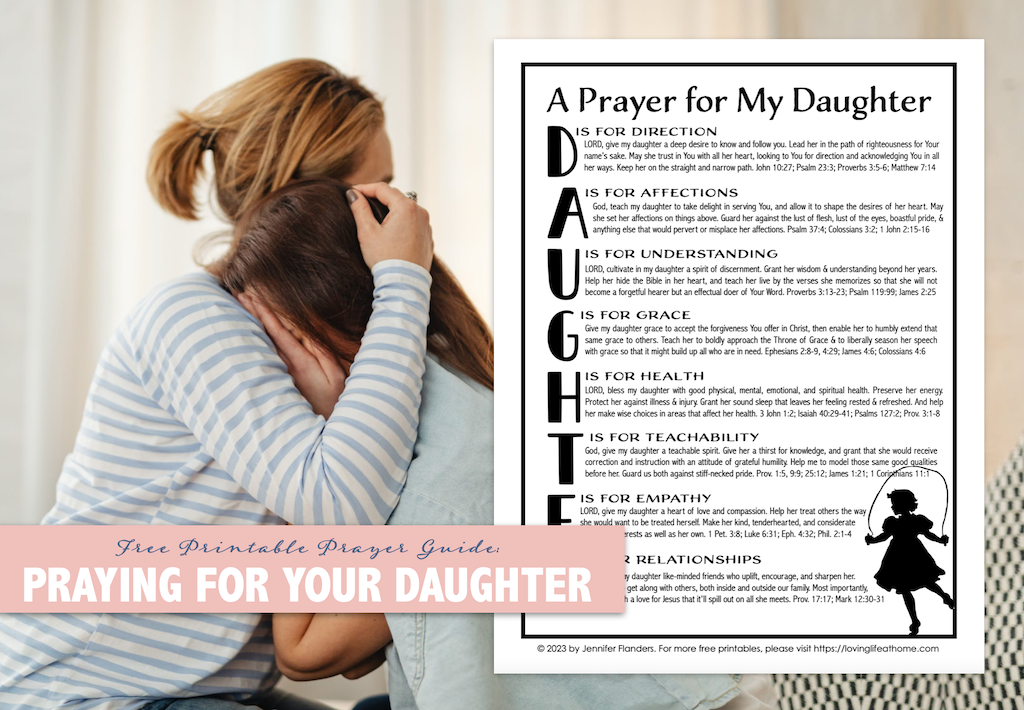 My youngest daughter and I attended a mother-daughter retreat a couple of weeks ago. In addition to making 35 sets of pretty Bible memory cards for girls' goodie bags, I was also tasked with speaking on the topic of prayer during our final evening together.
We discussed the importance of prayer, the power of prayer, and the specifics of prayer. And then I passed out a couple of brand new prayer guides I designed for the occasion, including this Prayer for My Daughter.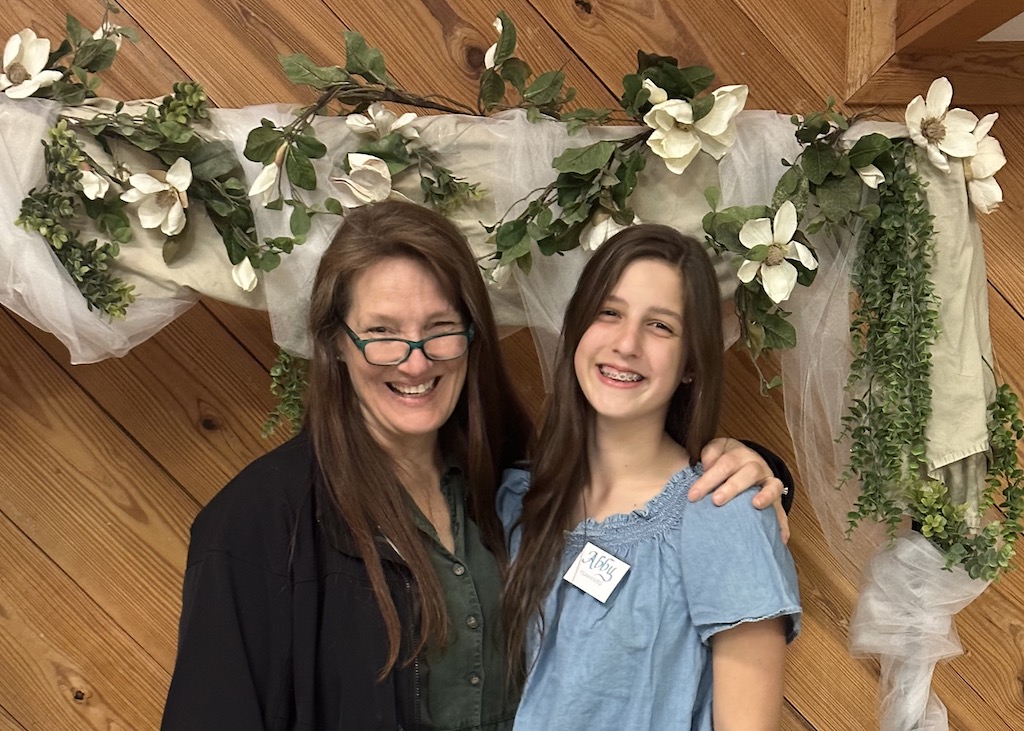 Here are some of the prayers I pray most earnestly and consistently for all my girls. I'm sharing it here, in case you want to use it as a guide for praying for your daughters, as well.
NOTE: For a printable version of this prayer, scroll to the bottom of the post and click the download button. To read the scriptural support for the prayer, just click on any of the linked Bible verses below.
A Prayer for My Daughter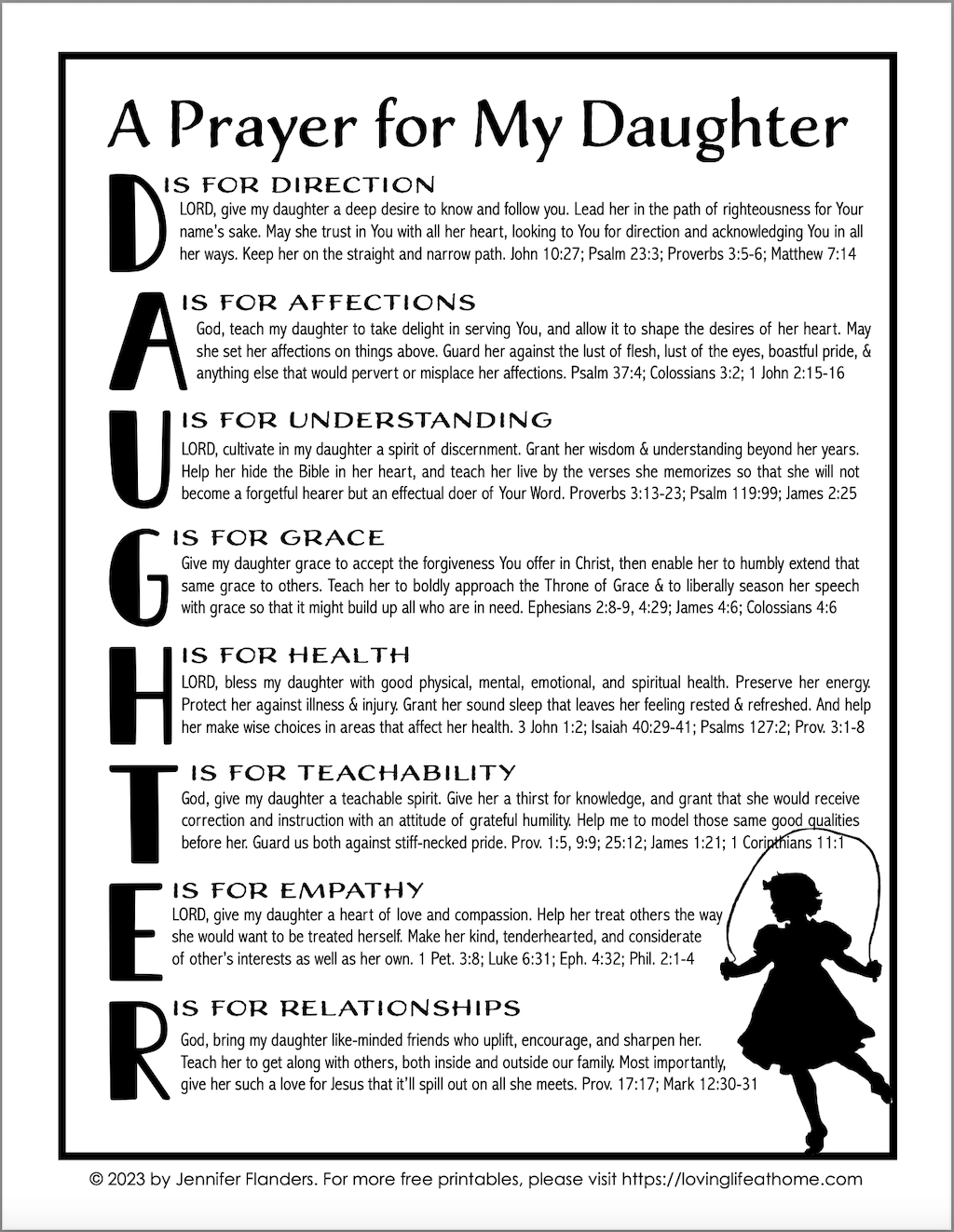 Keep on Praying
Want more free printable prayer guides, like this one? You can check out our entire collection by following this link. And for more encouragement to "continue in prayer" (Colossians 4:2), check out the following related posts: