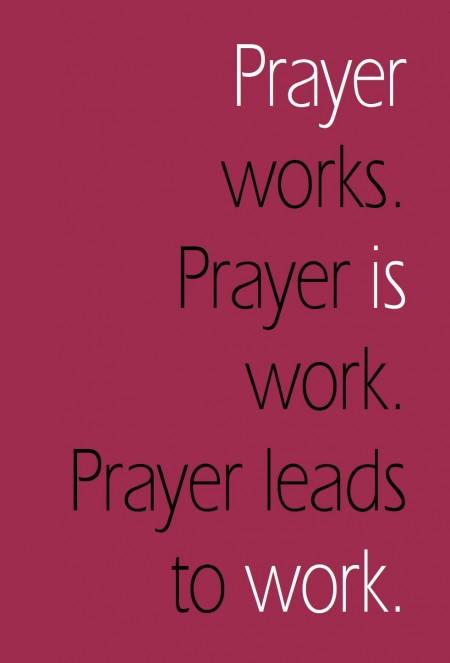 "Prayer works. Prayer is work. Prayer leads to work." This is a quote I copied, without attribution, into the back of my Bible some thirty-plus years ago.
I know that the operative word here is prayer, but I sometimes act as if the most important word were work.
Have you ever been guilty of that?
When your list of pressing chores is especially long, are you inclined to spend more time on your knees — or less? Do you view prayer as leisurely pastime or a life-preserving necessity?
James 5:16 tells us, "The effectual, fervent prayer of a righteous man availeth much."
Prayer should be so much more than a brief benediction we utter before setting our shoulder to the wheel.
Prayer works. Prayer itself is work. And prayer has the power to make all the work that follows more focused and productive.
Martin Luther understood this fact, which is why he once wrote, "I have so much to do today, I must spend the first three hours in prayer."
Whether intuitively or experientially, Luther knew that the longer his "to do" list, the more desperately he needed the wisdom, blessing, and empowering of God.
Shouldn't prayer be our starting point, as well?