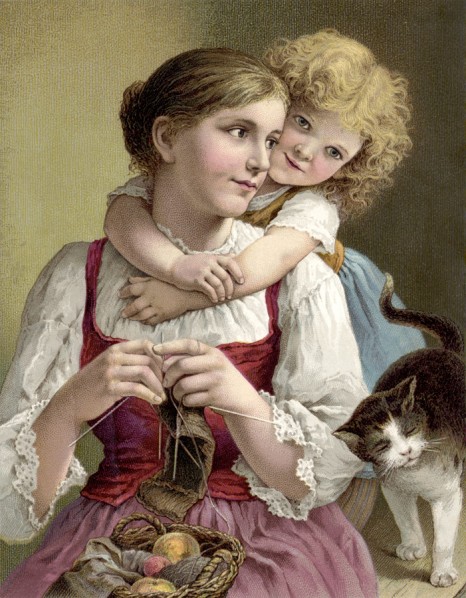 As important as it is to remember that life doesn't end when our last child leaves home, it is equally imperative for us to realize the time for their departure will arrive much sooner than we think. That's why, on the back of my EMPTY NEST LIST, I keep a DO IT NOW LIST — for all those fleeting pleasures I want to enjoy to the fullest while I still have the opportunity to do so:
Rocking my babies
Hugging my toddlers
Encouraging my teens
Loving my husband
Praying with my family
Taking bike rides
Serving delicious meals
Reading classics aloud
Calling my mother
Counting my blessings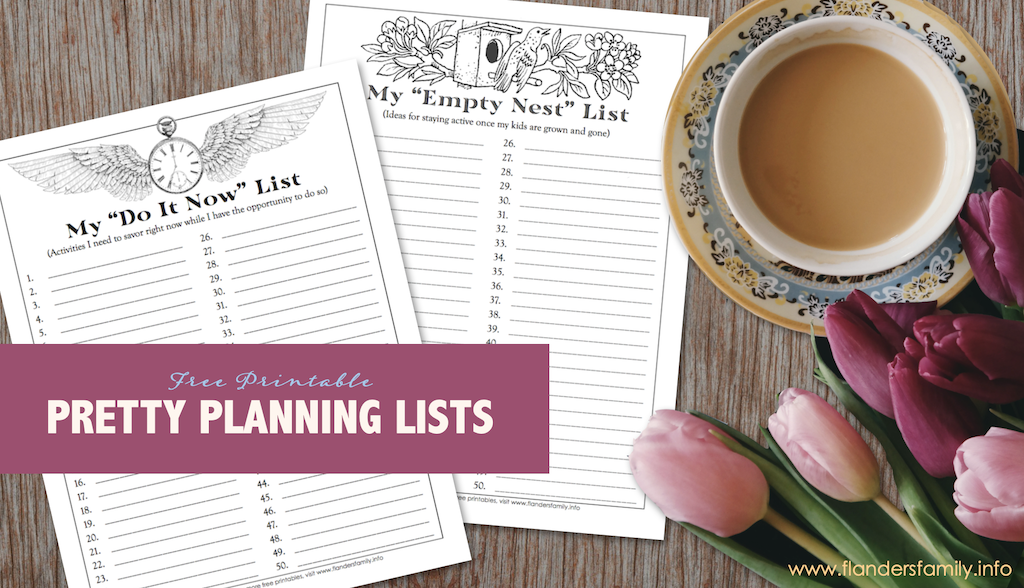 It is often the small things that mean the most to our little ones:
Homemade cookies fresh from the oven
Little love notes tucked under their pillow
A pat on the back for a job well done
A smile when they enter the room
Playing an unhurried game together
We must be intentional about how we invest our short time together; otherwise, we will find it "slipping through our fingers." And once it's gone, there's no getting it back.
Want to start a DO IT NOW LIST of your own? You can download a pretty printable version here. Both both this and my empty nest list also appear in Sweet Child of Mine, my new devotional journal for moms. It contains 200+ pages chockfull of uplifting scriptures, writing prompts, word studies, and thoughtful quotes on the topic of motherhood, plus some of the most beautiful vintage artwork I've ever seen.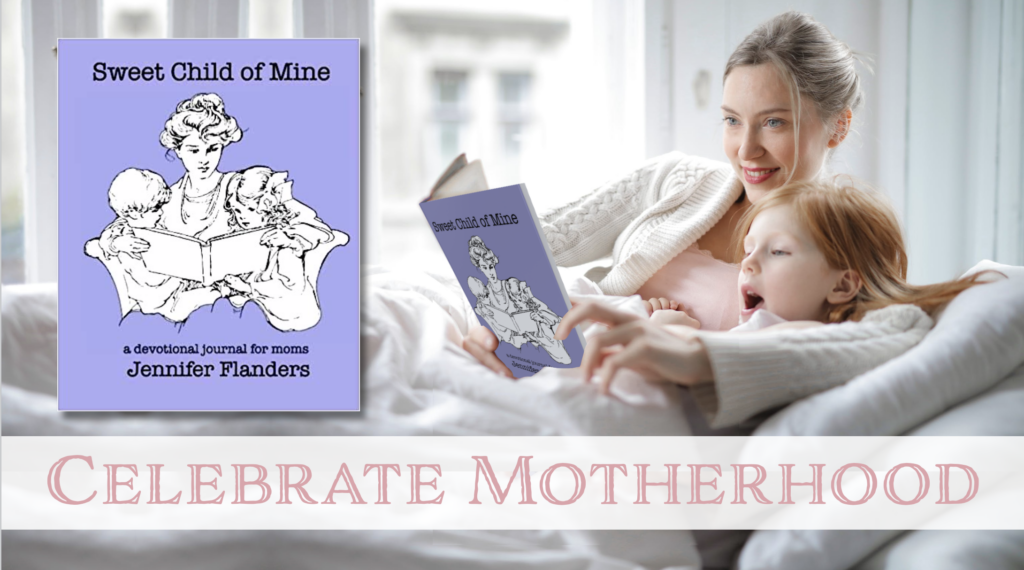 PLEASE NOTE: This post contains affiliate links. If you make a purchase through any of those links, we may receive a small referral fee, at no extra cost to you. Such fees help defray the cost of running this website. This, in turn, allows us to continue offering our readers a wealth of FREE printable resources. So thank you for your support!