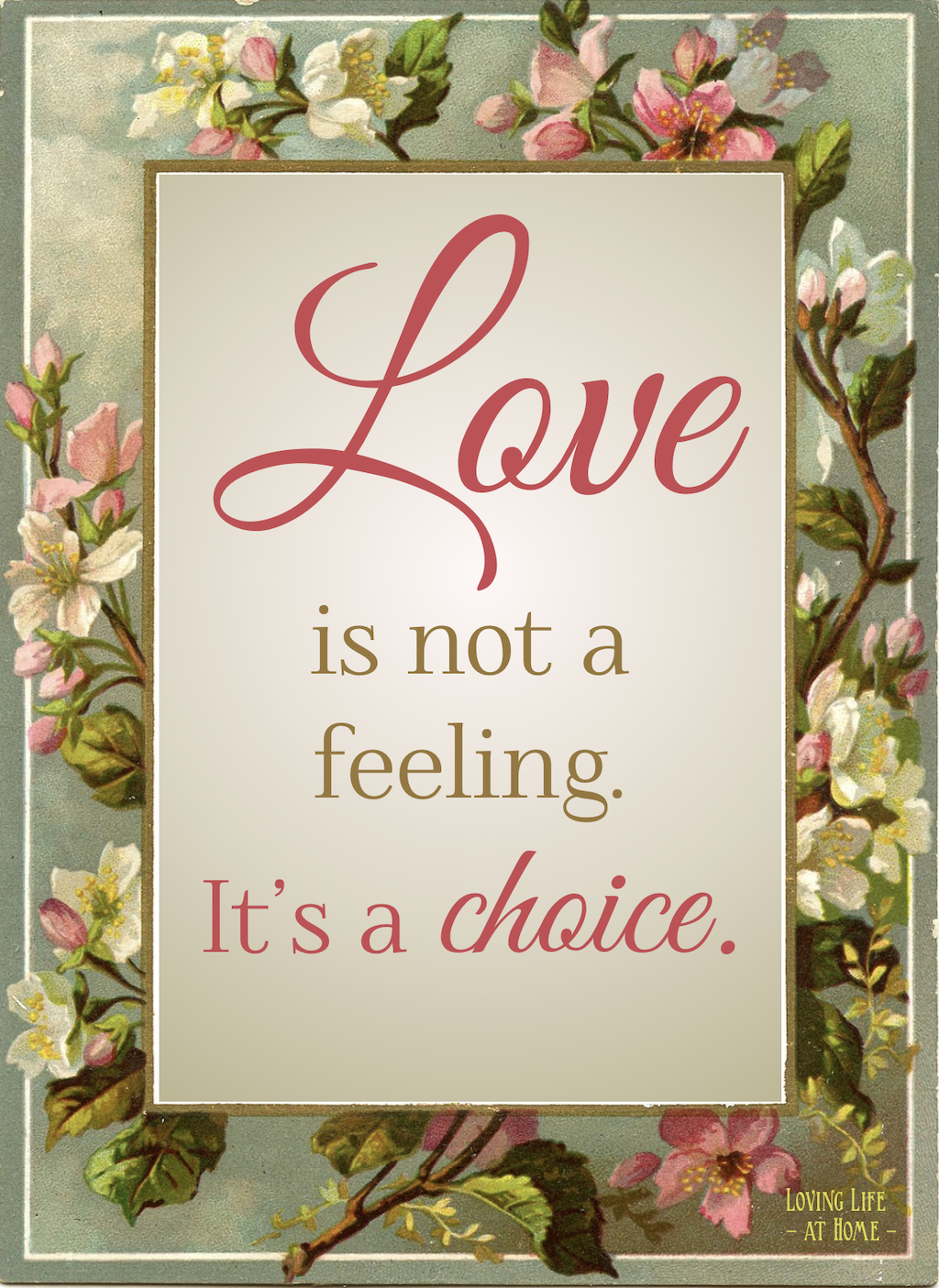 Jane Austen once wrote, "Happiness in marriage is entirely a matter of chance." But that doesn't ring quite true.
Experience has proven time and again that chance has much less to do with happiness than do attitude and outlook. Austen might have more accurately written, "Happiness in marriage is entirely a matter of choice."
Our success in marriage, as in life, is in large part determined by the choices — large and small — that we make day after day after day.
So… what is it going to be? Will you:
Affirm or criticize?
Rejoice or complain?
Hope or despair?
Listen or ignore?
Work hard or give up?
Show respect or contempt?
Put others first or look out for #1?
Build up or tear down?
The choice is yours. You decide.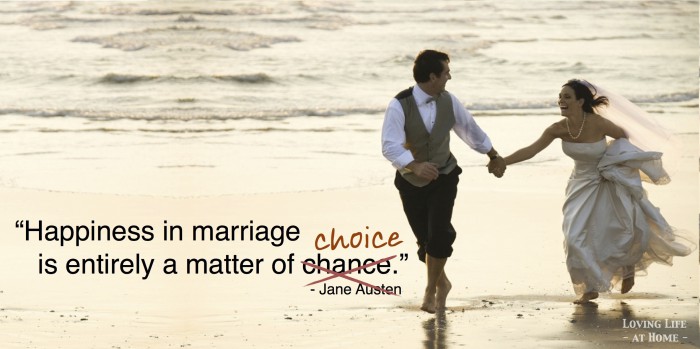 Update: By reader request, below is a printable version of this article that you are welcome to share with others.
More Biblically Sound Marriage Tips
The Word of God is full of wisdom for every facet of life, but we've found it especially helpful in building a happy, healthy marriage. For a fascinating look at how science has confirmed the superiority of God's design, check out my book Love Your Husband, Love Yourself.