EP 7: Hidden Powers of Womanhood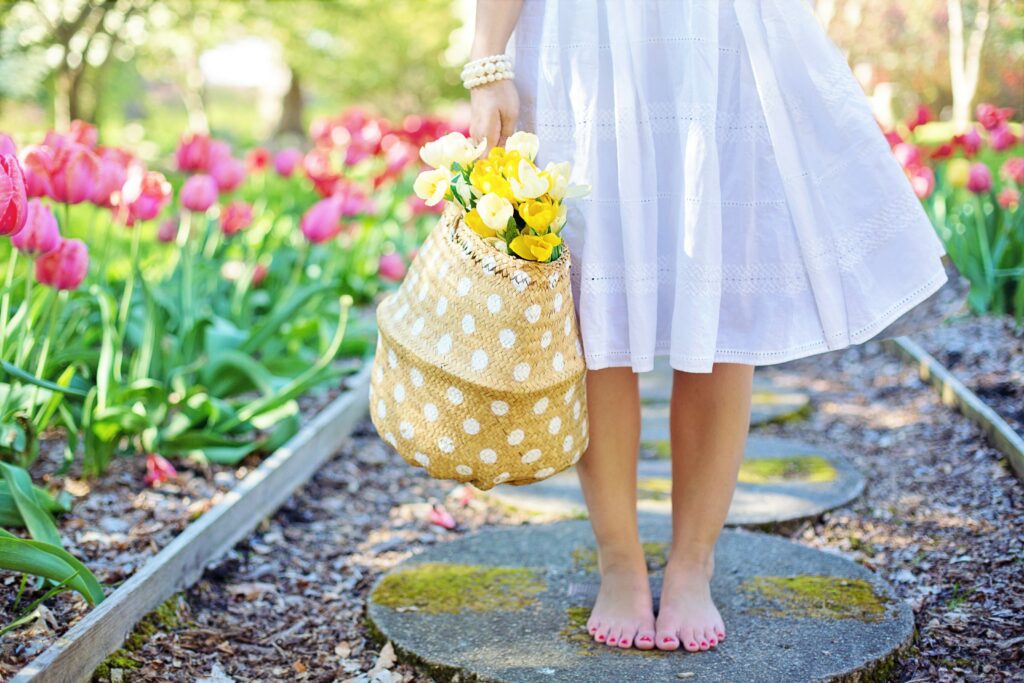 For all the hype we hear these days about female empowerment, some of women's most important strengths are going unrecognized, undervalued, and largely underused. It's time for that to change. It's time to take these 5 hidden powers of womanhood and make them popular–and prevalent–again.
In this episode of Loving Life at Home, we discuss the distinguishing marks of a truly empowered woman — one who uses all the feminine fortitude God has given her to inspire the people around her, impact the culture in which she lives, and point others to Jesus at every opportunity.
Much of the material for this podcast is from a post I originally published ten years ago called "Don't Waste Your Girl Power," which you can read in its entirety beneath today's show notes.
Show Notes
RELATED LINKS:
VERSES CITED:
"…and let us consider how to stimulate one another to love and good deeds, not forsaking our own assembling together, as is the habit of some, but encouraging one another; and all the more as you see the day drawing near." – Hebrews 10:24 NASB
"A [capable, intelligent, and] virtuous, who is he who can find her? She is far more precious than jewels and her value is far above rubies or pearls…." – Proverbs 31:10 AMP
"The heart of her husband trusts in her confidently, and relies on and believes in her safely] so that he has no lack of honest gain (or need of dishonest spoil). She will comfort, encourage, and do him only good as long as there is life within her." – Proverbs 31:11-12 AMP
"I have set before you life and death, blessings and curses. Now choose life, so that you and your children may live…" – Deuteronomy 30:19
Strength and dignity are her clothing and her position is strong and secure; And she smiles at the future [knowing that she and her family are in readiness for it]…. She looks well to how things go in her household, and the bread of idleness [gossip, discontent, and self-pity] she does not eat." – Proverbs 31:25, 27 AMP
" Her children rise up and call her blessed (happy, fortunate, and to be envied); Her husband also, and he praises her, saying, 'Many daughters have done nobly, and well [with the strength of character that is steadfast in goodness], But you excel them all.' Charm and grace are deceptive, and [superficial] beauty is vain (because it is not lasting), But a woman who [reverently and worshipfully] fears the LORD, she shall be praised. Give her the fruit of her hands, And let her own works praise her in the gates [of the city]." – Proverbs 31:28-31 AMP
"Older women likewise are to be reverent in their behavior, not malicious gossips nor enslaved to much wine, teaching what is good, so that they may encourage the young women to love their husbands, to love their children, to be sensible, pure, workers at home, kind, being subject to their own husbands, so that the word of God will not be dishonored." – Titus 2:3-5
"…And from everyone who has been given much shall much be required; and to whom they entrusted much, of him they will ask all the more." – Luke 12:48
"She opens her mouth with [skillful and godly] wisdom, and on her tongue is the law of kindness [giving counsel and instruction]." – Proverbs 31:6
[DON'T WASTE YOUR GIRL POWER]
We hear a lot about female empowerment these days…but how should we define it? What does an empowered woman really look like?
Is she wealthy? Is she world-famous?
Does she radiate prestige? Does she command the respect of her peers? Does she carry political clout?
Is she her own woman? Completely autonomous? Answers to no one?
Is girl power something she wears like a badge? Or wields like a weapon?
Would we even recognize an empowered woman if we met her on the street?
Maybe. Maybe not.
In the past half-century, women have spent so much time focused on fighting for equality and closing the perceived gender gap that much of the very real power unique to our sex has been lost: relinquished, squandered, forgotten, or ignored.
But it doesn't have to be that way. Girls are smart. We have brains. We can think.
And when we notice — as of late so many have — that the proverbial baby has been tossed out with the bathwater, we have sense enough to retrieve it. We can learn from past mistakes — both the mistakes we've made individually, as well as the mistakes made by the generations ahead of us — and change course as needed.
The battle for sexual equality has morphed into a full-blown attack on common sense and decency. Regardless what popular pundits of feminism may argue, being equal in worth and value is not the same as being identical in nature and function.
There are (by design) some very real, very wonderful differences between men and women. True power comes not by denying such differences exist, but by embracing those differences with gratitude and grace.
An empowered woman INSPIRES those around her.

It is no secret that girls typically outperform boys on verbal tests. Women are communicators at heart. We are relational to the core. We are good with words.

But words can be used to help or to hurt. To encourage or to tear down.

An empowered woman understands this fact and chooses her words carefully. She is not catty, caustic, or overly critical, nor does she curse like a sailor. That's merely rudeness masquerading as power.

A hurricane makes a great show of brute force, but look at the destruction, devastation, and despair that follow in its wake. Gentle spring rains may never make headline news, but they pack a potency we'd do well to emulate — the power to refresh and rejuvenate, to nurture and nourish, to bring life and growth and beauty.

It takes sustained strength and directed determination to build up rather than destroy. To teach by example. To encourage. To bring out the best in others. To inspire those around us.

This is real power. It is a power each one of us possesses. A power that women, with our communicative tend-and-befriend natures, are especially well-suited to employ — if only we'll purpose to do so.

"Our chief want is someone who will inspire us to be what we know we could be."
― Ralph Waldo Emerson

An empowered woman INVIGORATES the opposite sex.

As the mother of eight boys (and a casual observer of their many friends), I cannot help but notice the effect feminine company has on a group of guys. When fellas know that girls are watching, they will run faster, play harder, and push themselves further than they'd ever do without such an audience.

That's because they are hard-wired to want to woo a woman and win her attention and affection.

When a girl first starts to sense the sway she holds over guys, it can make her feel a little heady. At that moment, she faces a choice: What will she do with this newfound power?

Some will choose to misuse and abuse it. When that happens, everybody suffers.

One of the most devastating effects of the sexual revolution is that it has duped girls into believing they can use their sexual power indiscriminately, without diluting its effectiveness or damaging themselves (and others) in the process.

That is a lie.

It is a lie that has cheated many women out of the things they most desire in life: good health, lasting love, a stable marriage, a happy home, and bright, beautiful, well-adjusted children.

An empowered woman doesn't squander her sexuality. She understands what is at stake. She respects her power — and she respects herself — enough to use it wisely. She guards it. She protects it. She cherishes it.

She says no to sex before marriage and yes to sex within marriage. When the circumstances are right, she channels all that vivacious energy into one man — her husband. And in doing so, she not only blesses her spouse, but she benefits herself, her family, and society as a whole in myriad and magnificent ways.

"What you do makes a difference, and you have to decide what kind of difference you want to make."
― Jane Goodall

An empowered woman INCUBATES new life.

Bearing children is certainly not the only thing a woman can do, but only a woman can do it. Only a woman can conceive, carry, and give birth to the next generation. This is a power that has been completely denied to men.

Granted, men are necessary for conception to occur, but it is within the womb of a mother that new life begins, that each tiny human is knitted together. As women, we are given the privilege of participating in this miracle of creation.

There are many who have fought long and hard to give pregnant women the power to choose death, but the far greater power lies in our ability to choose life.

An empowered woman values life. She recognizes life for the gift it is, a gift that she willingly passes on to her children, even at great personal sacrifice.

If you are reading this article now, it is because your mother chose LIFE for you. And if you are pregnant now — even if the circumstances surrounding your pregnancy are less than perfect — you in turn can choose LIFE for your little one.

This is what my husband's mother did for him, although her situation at the time was far from ideal. Carrying him to term was not an easy choice (nor was placing him for adoption as soon as he was born), but it was the best and bravest choice she could make, and one for which our entire family is eternally grateful.

"I have set before you life and death, blessings and curses. Now choose life, so that you and your children may live…" – Deuteronomy 30:19

An empowered woman IMPACTS future generations.

Of course, giving birth is just the beginning. As one philosopher observed, "The moment a child is born, the mother is also born. She never existed before."

Motherhood has a way of modifying how a woman thinks, of altering what she values. Things that may once have seemed extremely important will often lose significance once a baby enters the picture — not because the things themselves have changed, but because she has.

An empowered woman is okay with this change. In fact, she embraces it. She recognizes what an incredible but fleeting opportunity a mother has to pour into the lives of her children, to love and hold and spend time with them, to train and teach them.

True power is not to be found in the boardroom, but in the classroom. Not in the White House, but in your house and mine. When we invest in the lives of our children, we are investing in the future — a future that will be upon us much sooner than we expect, for in the blink of an eye, all our little ones will be grown and gone.

"The hand that rocks the cradle is the hand that rules the world."
— William Ross Wallace

An empowered woman IMPARTS practical wisdom.

There are many voices in the world today that want to tell us how we should live. What we should do. How we should think.

When deciding which voice to listen to, it's always a good idea to first look at the fruit. You shouldn't plant apple trees if you don't want to grow apples. And you shouldn't take advice from bitter, angry, miserable people if you don't want to be bitter, angry, and miserable yourself.

The Bible paints a compelling portrait of an empowered woman in Proverbs 31: She is smart. She is strong. She's hard-working and industrious. She is capable, confident, and cool-headed.

Beyond all that, we are told that "she opens her mouth in skillful and godly wisdom, and on her tongue is the law of kindness, giving counsel and instruction." (Proverbs 30:26)

An empowered woman has a wealth of wisdom and experience to share with others. The counsel she offers is sound — not some half-baked theory or failed rhetoric. It is tested and proven, tried and true. She teaches through example. She lives out her faith day by day, month by month, year by year.

I'm thankful for the many wonderful mentors God has provided for me over the years – friends who were further down life's road than I, who took seriously God's charge for the older women to teach the younger to love their husbands, love their children, and be keepers at home. (Titus 2:3-5) As I transition into the role of an older woman myself now, I hope to clasp, carry, and pass on that baton as smoothly as they have done.

"It requires wisdom to understand wisdom: the music is nothing if the audience is deaf."
— Walter Lippmann
The power to inspire others, to invigorate the opposite sex, to incubate new life, to impact the future, and to impart practical wisdom — this is Girl Power in a nutshell. But "with great power comes great responsibility." How will you use yours?