Are You Up for a Challenge?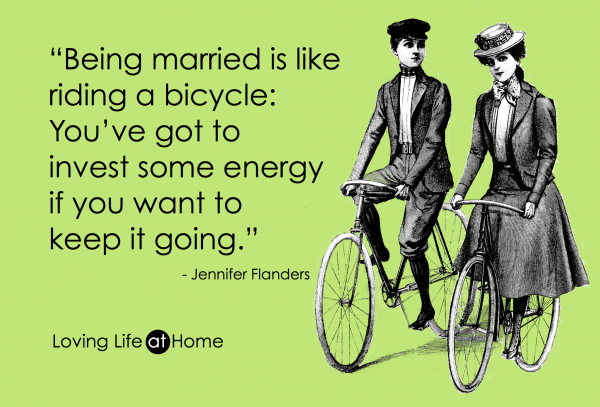 Twenty-seven years, two days, eleven hours, and thirty-nine minutes. That's how long I've been married to my husband.
You might think that after more than a quarter of a century, we'd have this marriage thing down pat. That by now, the hard work would be behind us. That maybe we could just coast through the rest of our marriage with the wind on our faces, enjoying the view.
You might also think that writing books on love and respect would so cement those concepts in my mind that I'd no longer struggle with them myself.
But if you thought any of those things (like I sometimes do in my naiveté), you'd be wrong.
30-Day Respect Challenge
Marriage is like riding a bike. You can only coast for so long before losing your momentum and falling over. You've got to keep pedaling if you don't want to crash.
That's part of the reason I signed up for my own 30-Day Respect Challenge over the weekend.
I've been waiting since February for this challenge to be released. That's when Revive Our Hearts first contacted me about turning my book, 25 Ways to Communicate Respect, into a 30-day Challenge.
I enthusiastically agreed and provided the extra 5 days worth of material they requested, then waited eagerly for their design team to get everything else ready.
The process took several months, but last Friday, on my own 27th wedding anniversary, the project was finally completed and released.
I signed up for it immediately, wanting to experience the challenge myself and thinking it would be a nice review. At least on a subconscious level, I imagined myself being able to check, check, check off each day's challenge. After all, I wrote the book. It should be old hat by now, right?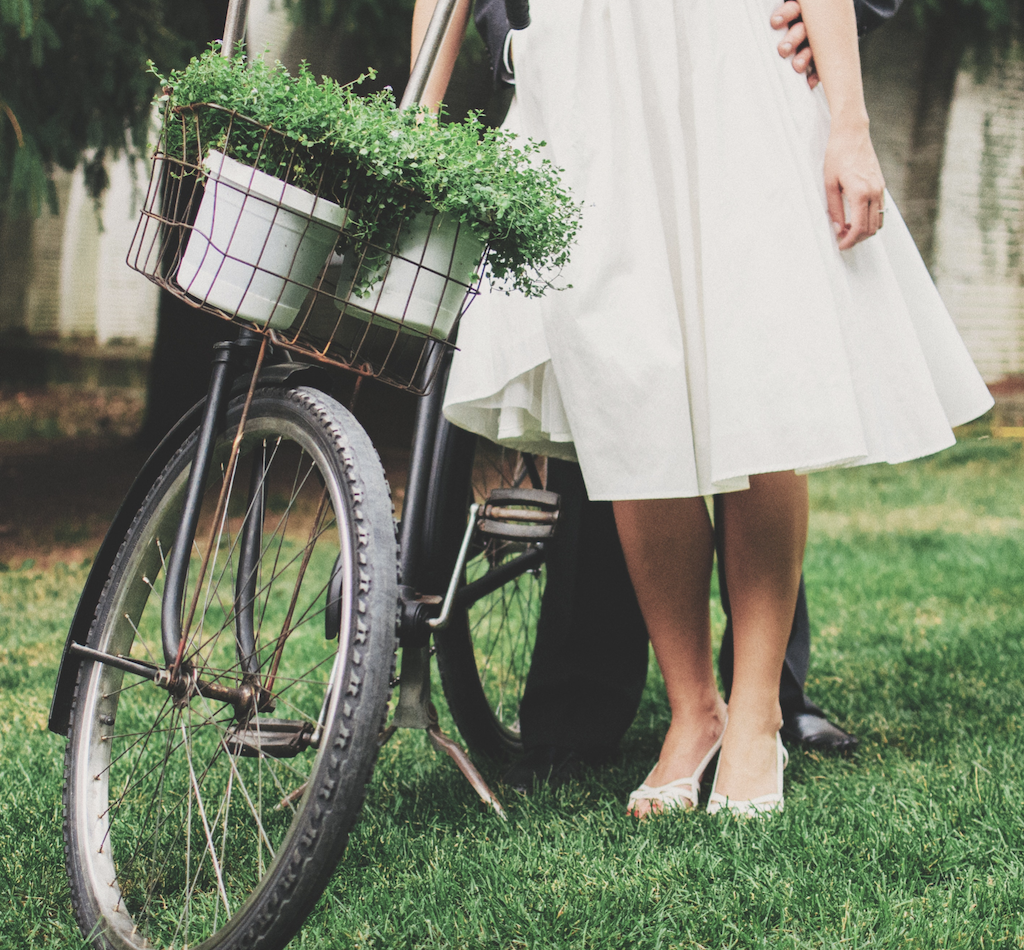 We've got to keep on pedaling
Well, the first day's challenge was delivered to my inbox yesterday morning. It took all of sixty seconds to read, but brought with it something I wasn't really expecting: Conviction.
Not initially, but within an hour of reading it.
I'd checked my email before church and found the first day's challenge waiting for me: CHOOSE JOY. Been there. Done that. I'm a naturally happy person, so I marked that off my list and moved on.
Flash forward forty-five minutes, and I was sitting at a breakfast table in a bagel cafe listening to my husband recount how he'd fed the goldfish before we left for church that morning.
We have an unusually friendly goldfish who lives in a bowl on a ledge behind our kitchen sink. He swims to our side of the bowl every time anybody comes into the kitchen, wagging his tail like a puppy and begging for food. My husband, especially, finds this behavior impossible to resist.
But unbeknownst to Doug, I'd already fed the fish when I first got up. And I'd changed the water in his fishbowl, too.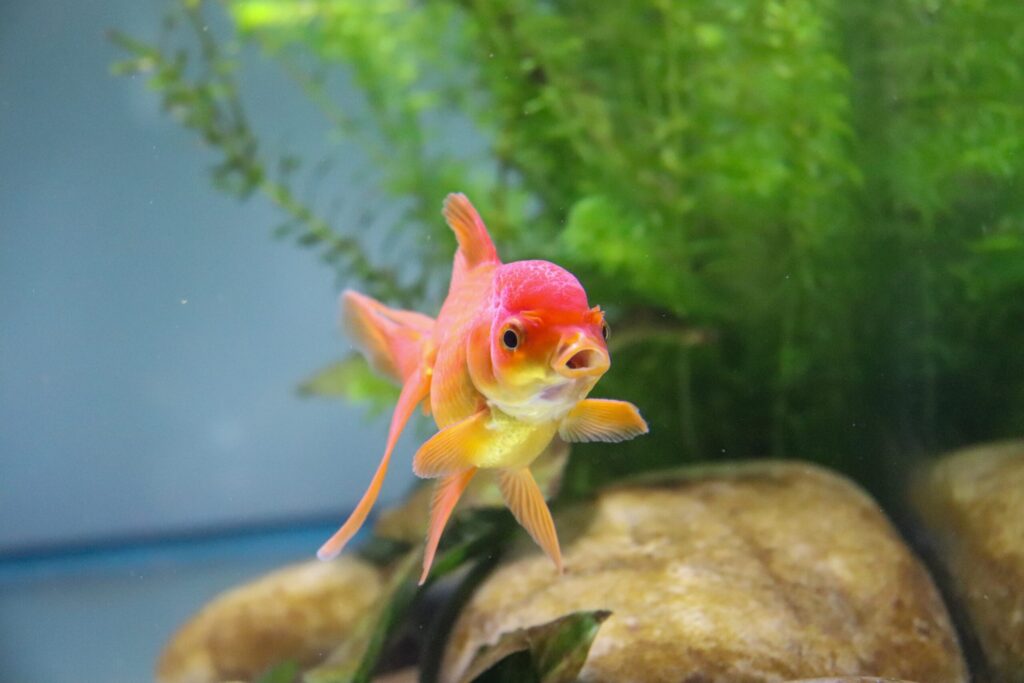 And so I immediately began quizzing my husband on how many pellets he'd dropped into the bowl. And reminding him that if he gives the fish more than three or four at a time, they sink to the bottom faster than Gill can eat them. And explaining that when food sits in the bottom of the bowl, it turns the water murky, which means I have to change it every other day instead of once or twice a week.
Can you sense what's happening here? I'm getting testy over four extra flakes of fish food! My husband's been as generous with the fish as he is with all the people in his life, and I'm letting that fact threaten to steal my joy.
That's how easily I'm tripped up at times.
But fortunately for all of us, that first day's challenge was fresh on my mind, and it helped me to recognize this situation for what it truly was: An opportunity to CHOOSE JOY. A chance to practice what I preach. A moment that called for grace and love and respect and thankfulness.
And so, mid-way into my exasperated lecture on The Proper Way to Feed a Fish, I stopped and chose to laugh instead.
I smiled at my husband and told him how much I love him. Our family had an absolutely wonderful day worshipping together, sharing meals, and fellowshipping with dear friends.
And the fishbowl was still crystal clear when we got home.
Ready to sign up?
I'm looking forward to the next 29 days of this free 30-Day Challenge. I think it's going to be a great time of growth for me and of blessing for my husband.
Want to join me? You can sign up here.
And if you'd like more than a 60-second synopsis of each chapter, I'd encourage you to get the book. Or, if you'd prefer reading a digital copy, you can read it on your Kindle instead.
More Biblically Sound Marriage Tips
The Word of God is full of wisdom for every facet of life, but we've found it especially helpful in building a happy, healthy marriage. For a fascinating look at how science has confirmed the superiority of God's design, check out my book Love Your Husband, Love Yourself.