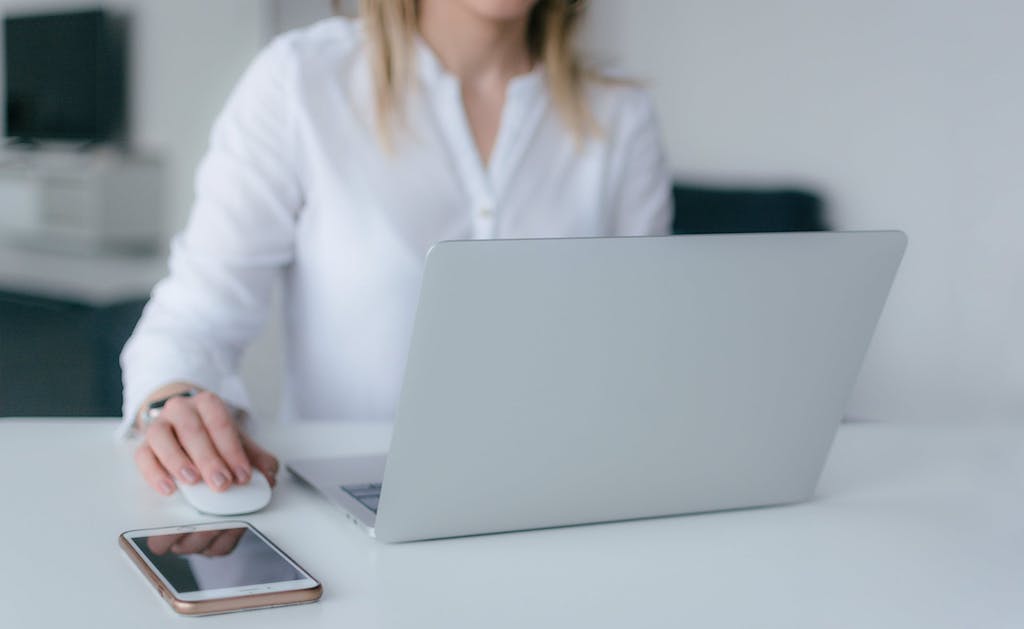 I'll be first to admit that technology is amazing. I use it all the time. To set goals. Coordinate schedules. Make phone calls.
To text family and friends. Take photos. Make lists. To track fitness. Organize recipes. Look up information. To keep records. Shop online. Design graphics. To write this blog post.
The list goes on and on and on.
Personal computers. Tablet notebooks. Cell phones. Smart watches. Such things were futuristic daydreams back when I was a kid. They were background props in my favorite cartoon, The Jetsons.
Now they are a daily reality. How could we survive without them? Our new technologies make everything better, smarter, faster.
Except when they don't.
Sometimes it seems like our digital devises just free up more time for us to waste. Do you ever feel that way?
When it comes to technology use (as with everything else under the sun), there has to be a balance. We must learn to use it wisely.
Let it increase our efficiency in one area, then set it down. Quickly. Before it eats up all the time we saved, and then some.
And so, in pursuit of that balance, I'd encourage you to follow a few counterintuitive productivity tips in the coming new year:
5 Productivity tips that won't tie you to technology
Write things by hand:

Did you know handwriting stimulates your brain, strengthens your memory, and makes learning easier?

Whether you are journaling, making a grocery list, or sending a letter to a friend, occasionally set your phone or keyboard aside and reach for a pen.

Read things on paper:

Pick up the physical copy of a book, newspaper, or magazine. Highlight what you read, underline, take notes, write in the margins.

Studies show students retain information longer when they read it in print rather than digital format. It's good brain exercise for adults, too.

Commit things to memory:

Phone numbers, multiplication tables, driving directions, Bible verses, and word spellings. There was once a time when the average person could recite extensive amounts of such information at will.

Now many of us depend on speed dial, pocket calculators, GPS, Bible apps and spell check to remember these facts for us. Sure, anything you need to know is a Google search away. But what if you can't get a signal?

What happens if your phone dies or gets lost or stolen? Or if your car breaks down, and you don't remember what road you're on or where to send help? What if you have to borrow a stranger's phone to call home, and they don't have your mother on speed dial?

Unplug things on purpose:

Have you ever seen a family eating in a restaurant where every member's eyes are glued to a screen? Perhaps they're communicating with friends on the other side of the globe, but they're missing an opportunity to connect with the people sitting right across the table.

Status updates, sports highlights, stock prices, and video games can't hold a candle to face-to-face interactions. So set your devices aside in favor of real-time interactions.

Consider banning phones at the dinner table in the new year. Or maybe even take a sabbatical from digital technologies one day/afternoon/evening a week.

Undertake things offline:

If you're at a loss for what to do during such a digital sabbatical, that's a strong indication you desperately need one. Use the time to pursue a hobby that doesn't require Internet. Play a musical instrument. Make something creative. Move your body. Run a 5K. Take dance lessons. Shoot some baskets. Play a boardgame with family or friends.

I can guarantee when you lay upon your deathbed, you won't be wishing you'd made it to the final level of Candy Crush or got more likes on Facebook or posted more photos on Instagram. If you have any regrets, it will probably be that you didn't use more wisely the short time you were given.
As Francis Chan observes, "Our greatest fear should not be of failure, but of succeeding at things in life that don't really matter."
My goal for 2020 is to be wise in the way I spend my time. And that means being smart about how I use technology. Some of my productivity tips may seem counterintuitive, but by sharpening my memory and loosening technology's grip on my life, these practices will make me more efficient in the long run. Efficient, happy, and balanced.
My goal is to spend the next 12 months nurturing my relationships, developing my gifts, strengthening my brain, exercising my memory, and putting into practice the lessons I've learned. In short, I want to be as productive as possible in all the areas that matter most.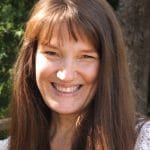 Jennifer Flanders has been happily married for 32 years and is the mother of 12 children. Her family provides lots of opportunities to invest her time in things that really matter. For more productivity tips, check out the all-new 2021 Ultimate Productivity Bundle: