Where Do You Go to Get Full?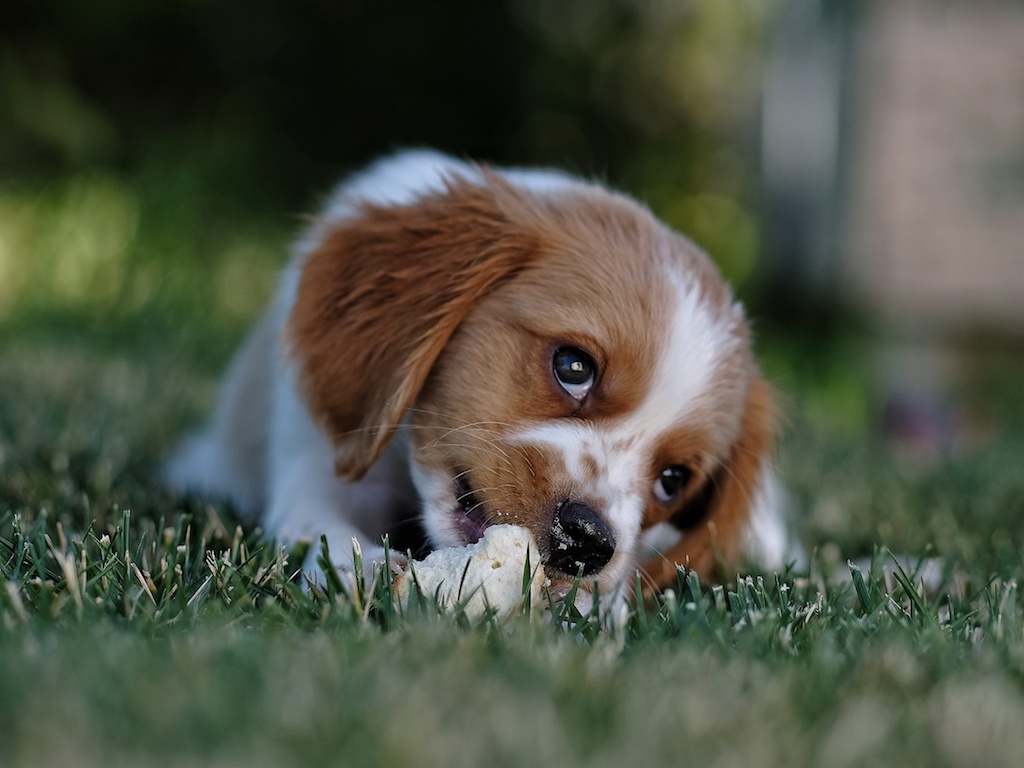 As much as I would like to sympathize with the parents of picky eaters, most of the feeding problems I have encountered with my own children have tended to toward the opposite extreme. My preschoolers would all eat anything. The question was, were would they go to get full?
We've caught them gleaning used chewing gum from beneath restaurant tables. Licking smashed gummy bears from the soles of their shoes. And ingesting bugs, worms, or other slimy substances they've found buried in our flowerbeds. Yuck! I was glad when they grew old enough to be just a tad more discriminating in their tastes.
I remember one such incident as if it were yesterday, although it was over two decades ago that it happened. My third-born was about four at the time. One afternoon as I stood at the kitchen sink washing up the lunch dishes, I saw him come through our back door munching on a suspicious looking bread roll.
Not recognizing it as anything I'd ever brought home from the grocery story, I stopped him. "Sweetheart, where on earth did you get that?"
Rustling up some grub
At this, my son smiled broadly, his little eyebrows shooting up in excitement. He hurriedly swallowed the bite in his mouth and answered proudly, "Molly brought it home. It's good!"
Understand: Molly was the name of our dog. So what my little boy was telling me, between mouthfuls, was that this shaggy, smelly mutt had been digging through our neighbors' garbage cans (again), found some tasty treat they'd tossed out — how many days ago? — and carted it home for dinner, tail wagging, saliva dripping in anticipation, whereupon she was accosted by my tenacious preschooler, who wrestled the bun away from the dog in order to finish it himself.
Now doesn't that sound appetizing?
What made it worse was the fact I had served him a hot, nutritious meal just half an hour earlier. Which might actually have satisfied his hunger had he not been in such a rush to get back outdoors and play. Moreover, our pantry and refrigerator were both full of fresh, delicious food that would have been his for the asking.
I'm not hungry (for that)
I retch at the thought of eating something scrounged from an alley trashcan. But I must admit I've been guilty of doing something just as bad. How often do I willingly pass up the bountiful table God has prepared for me in favor of something far less savory? How often do I…
…skip reading God's Word to scroll instead through social media accounts?
…trade the peace that passes understanding for sleepless nights of fear and worry?
…swap the joy of the Lord for annoyed irritability?
…marginalize the love of Jesus to chase after the affection and approval of fickle friends?
How often do I despise God's provision of every good gift to go searching for something that will never satisfy my soul?
Can you relate?
If we could see our actions the way our Heavenly Father sees them – as those of children spurning nutritious, homemade meals to steal soggy morsels from slobbering mutts – perhaps those pilfered delicacies would lose their attraction.
Isn't it time we rethink our strategy and return to our seats at the Lord's table, grateful for all He has provided there?