Marriage Wisdom: Be Mindful of the Small Things
Today's post is excepted from Marriage Wisdom for Her: A 31 Day Devotional by Lisa Jacobson (used by permission). You can read more from Lisa at Club 31 Women, or follow her on Facebook, Instagram, or Twitter.
The wise wife prevents small things from becoming big things by caring about the details that matter to her husband.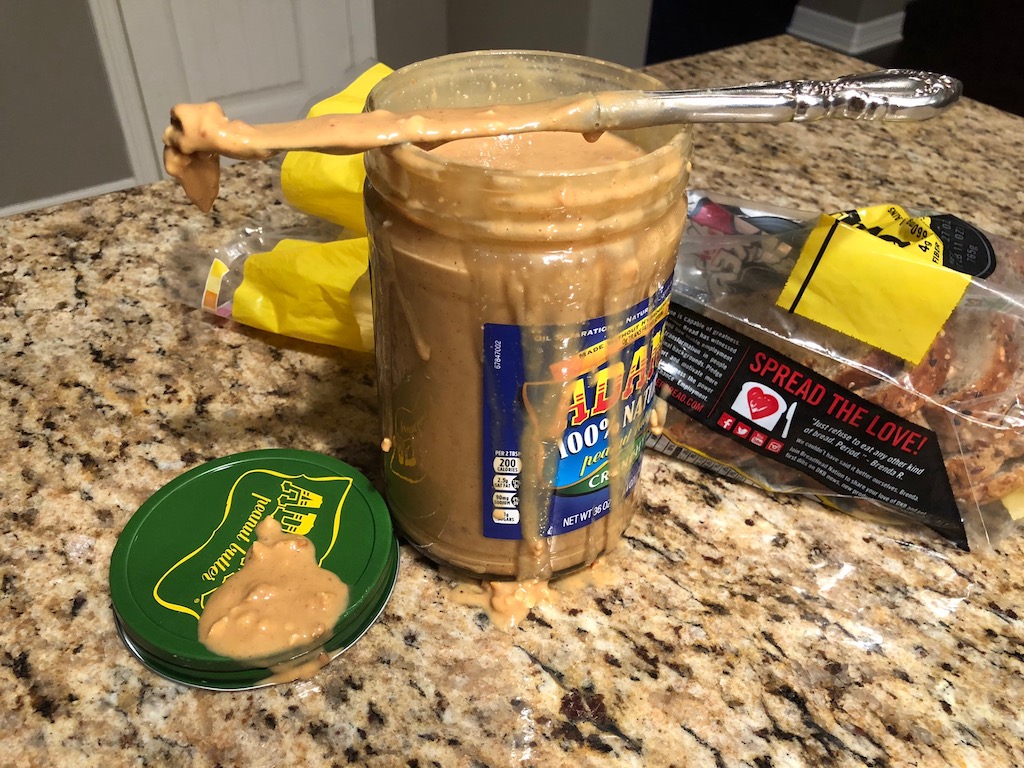 How can one jar of peanut butter cause so much trouble?
That's what I wanted to know. Because apparently, it was a big problem. He made that quite clear.
My husband was fed up with the sticky, slimy mess dripping down the sides of the peanut butter jar and insisted that we put a stop to the madness. "Why can't we keep this jar clean?! There's no reason we should live like this, and it's driving me nuts!"
He didn't yell, but I could tell by his tone that he really meant it.
Oh, but there was a very good reason as far as I was concerned, and I protested his somewhat ridiculous request.
There were actually eight good reasons. You see, we have eight children, and one mother can hardly be expected to keep on top of everything. They all make their own peanut butter sandwiches. Even the three youngest boys. Why so unreasonable? So demanding?
Now on his behalf, I have to tell you that my husband is not a complainer. He doesn't make negative remarks about my cooking. He doesn't complain about having to throw on his robe in the morning and search for essential items in the laundry room. He's even good about patiently sitting in the car and waiting for me to get out the front door. And that can be a pretty long wait sometimes.
But the goopy peanut butter container? That just about does him in.
And I basically communicated to him, "Sorry. But that's just the way it has to be." That we were going to have to learn to live with it. That he was asking the impossible.
I left him in the kitchen, feeling quite justified in my defensive and somewhat huffy response.
Except for one thing…
I left the kitchen to recover and regroup in our front sitting room — our "parlor," as we call my very favorite room in the house. It's my special place; in the parlor, we have pretty pillows, a tea tray, and a clear glass coffee table.
The kids are not allowed to eat in this room. No electronic gadgets, either. No LEGO bricks, dirty socks, or rollerblades are permitted in the parlor.
I love this room.
So are you beginning to wonder how it is that I can keep an entire room looking pristine even though we have eight children? With a glass coffee table, no less?
Well, it's because it's important to me. Really important.
But I can't keep the peanut butter jar wiped down?
Right. That's the question that got to me, too. You see, I have this tendency to take my priorities very seriously. And this room is one of those. Not only that, but when the rest of my family does their best to keep it the way I like it?
It makes me happy. I feel respected. Maybe even loved.
I know. It's a small thing.
But it's a big deal to me to keep my parlor perfect, if at all possible.
So maybe I don't understand why all the fuss over the sloppy peanut butter jar. But if it's important to him? Makes him happy? Feel respected? Maybe even loved…?
Then I can do this one small thing. In fact, I'm determined to have the cleanest peanut butter jar in town.
And if your husband also has those "little things" that bother him? Consider the ways you can make them your priority, too.
"Let each of you look out not only for his [or her] own interests, but also for the interests of others." (Philippians 2:4)
---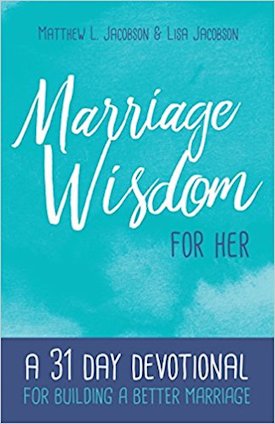 This post came straight out of Lisa Jacobson's wonderful book Marriage Wisdom for Her: A 31 Day Devotional.
When I first read this chapter, I felt almost as if Lisa had been writing about my family instead of her own. I, too, have a husband who rarely complains, but feels extra loved and respected when I tend to the relatively few small things that are important to him. And sadly, I've also been known to make excuses for neglecting stuff that matters to him while faithfully attending to the things that are important to me.
So Lisa's words bring both conviction and encouragement. If fact, her whole book is like that, and I would highly recommend reading it if you have not done so already.
I'm all about building up marriages any way I can, so I contacted Lisa about doing a joint "Grow Your Marriage" giveaway for Valentine's Day. Of course, she and I are both busy homeschool moms, so I'm later getting this posted than I'd originally planned. The giveaway won't end until the week after Valentine's is over — but that's okay, because for a marriage to thrive, it doesn't just need to be nurtured on February 14, but on the other 364 days of the year, as well.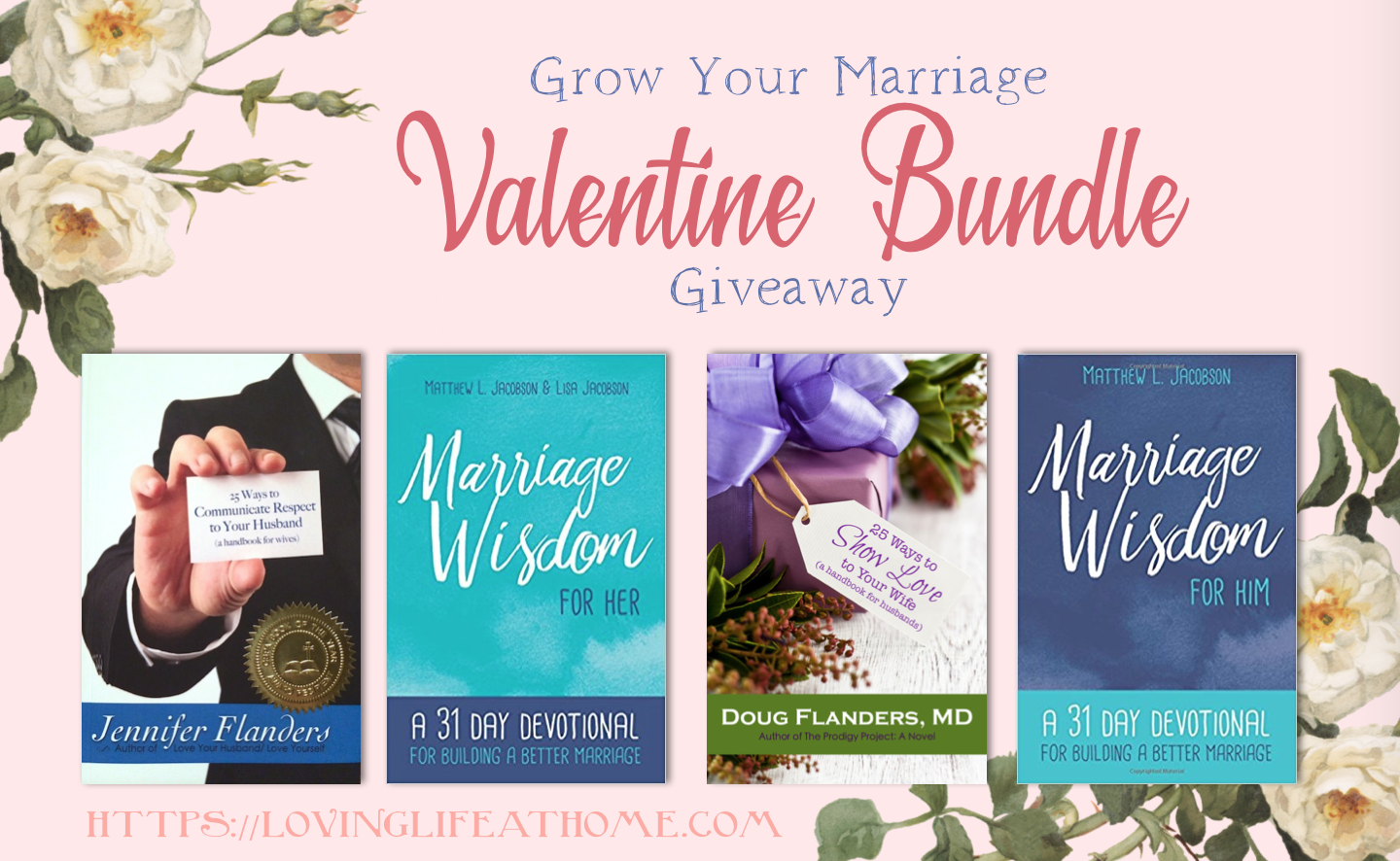 If you are interested in doing the same, you can use the rafflecopter widget below and enter to win our marriage book bundle — two for husbands and two for wives. The 31-Day Marriage Wisdom Devotionals are written by Lisa and her husband, Matt; the 25 Ways to Show Love and Respect Handbooks are written by me and my husband, Doug.
The Jacobsons have been married 25 years and Doug and I've been married 30, so we have 55 years of lessons between us — some taken straight out of scripture, some gleaned from godly parents and mentors, others learned the hard way by trial and error, but all guaranteed to improve your relationship with your spouse if taken to heart and prayerfully put into practice.