Still Honeymooning… Three Decades Later
Last month, my husband and I took a weekend trip to Orlando, Florida. We were there to attend a bloggers' convention. And we went all by ourselves. Just the two of us. Completely alone.
This was the first vacation we've taken without children in 31 years. Unless you count one overnight marriage retreat where -– ironically — we were assigned to separate, gender-segregated dorms. We've always had at least one child tagging along with us on every get-away. More often than not, we have half a dozen or more.
The last time we took a completely unchaperoned vacation was on our honeymoon. Which, as it happens, we also spent in Orlando. So this past weekend felt a little like traveling back in time, in more ways than one.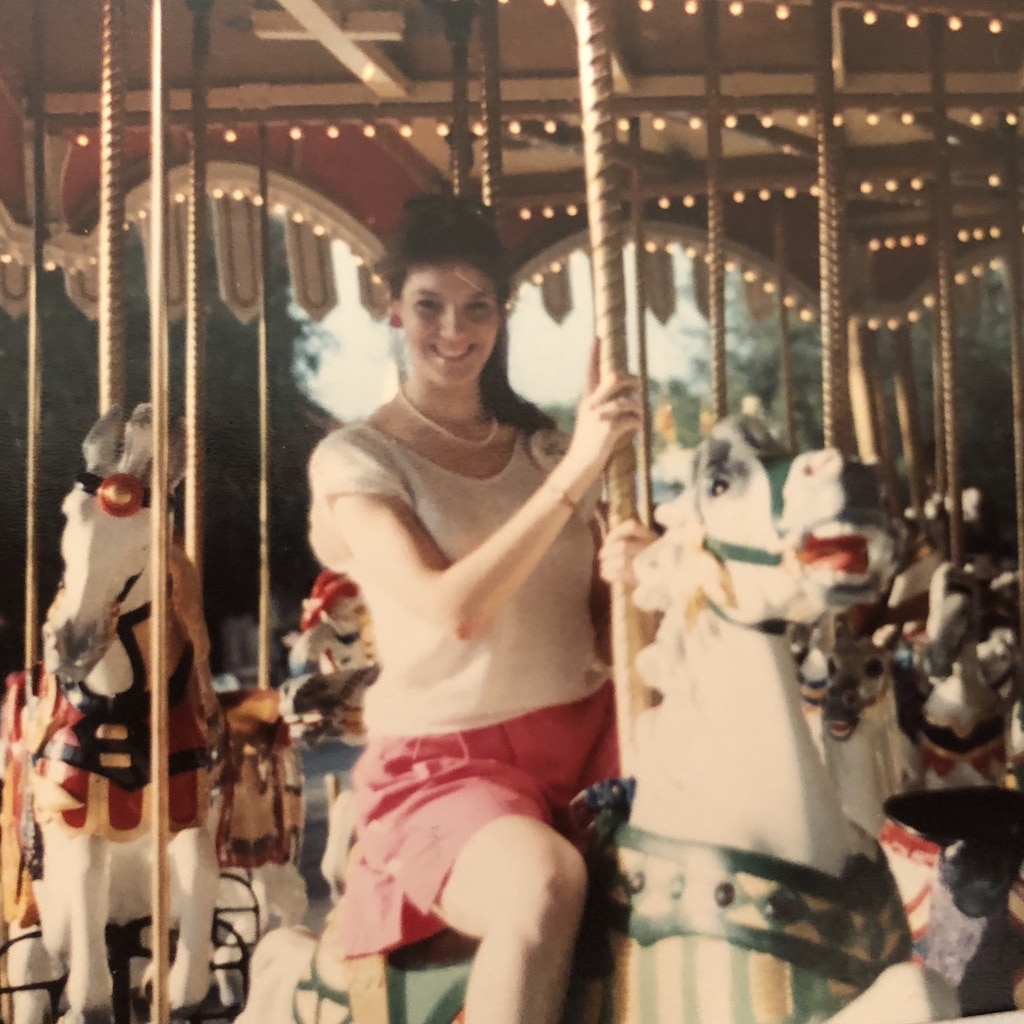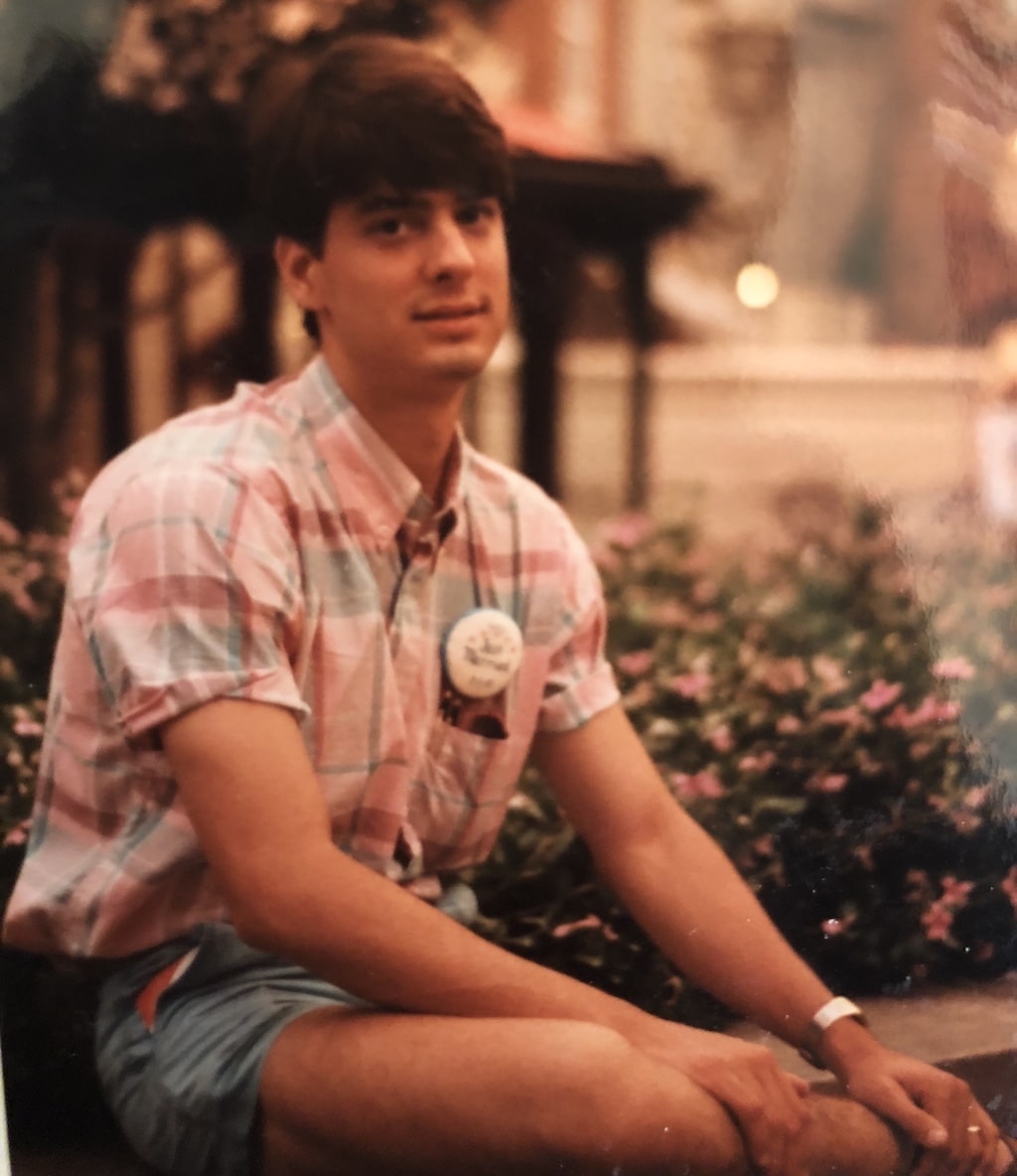 Three decades later… still honeymooning
First of all, my sister cross-stitched the sweetest little "Just Married" badges for us to wear on our original trip. We hang those things on our Christmas tree as keepsake ornaments every year. Which means I knew exactly where to find them for our return flight.
I added a hand-painted ribbon that read "31 years" under each badge. Then I proudly affixed one to my own blouse and pinned the matching button on my husband's shirt before we headed to DFW.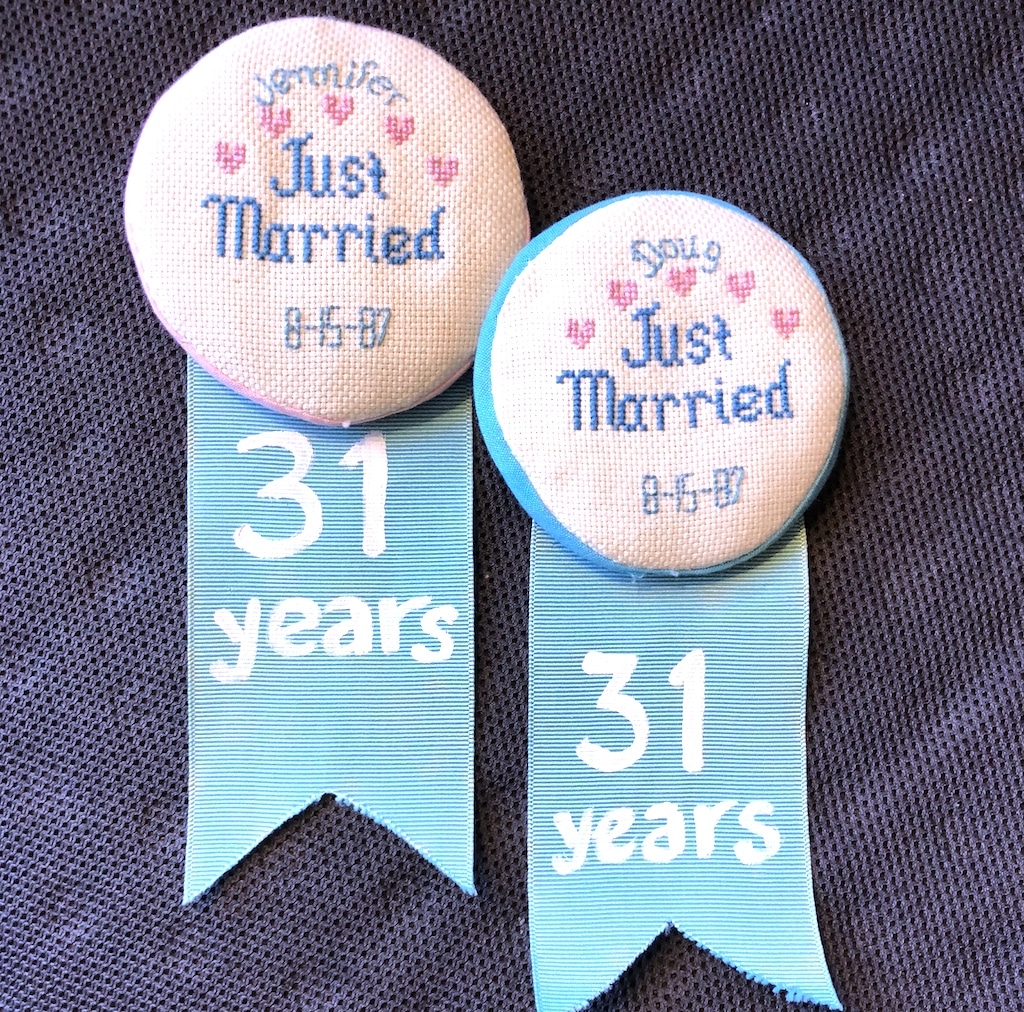 Doug wore that dainty badge through two crowded airports and aboard both our flights, responding graciously to all the congratulatory comments and curious questions of flight attendants and fellow travelers who wanted to know more about his ornately festooned lapel. That's just one more reason I love my sweet husband: He's such a good sport!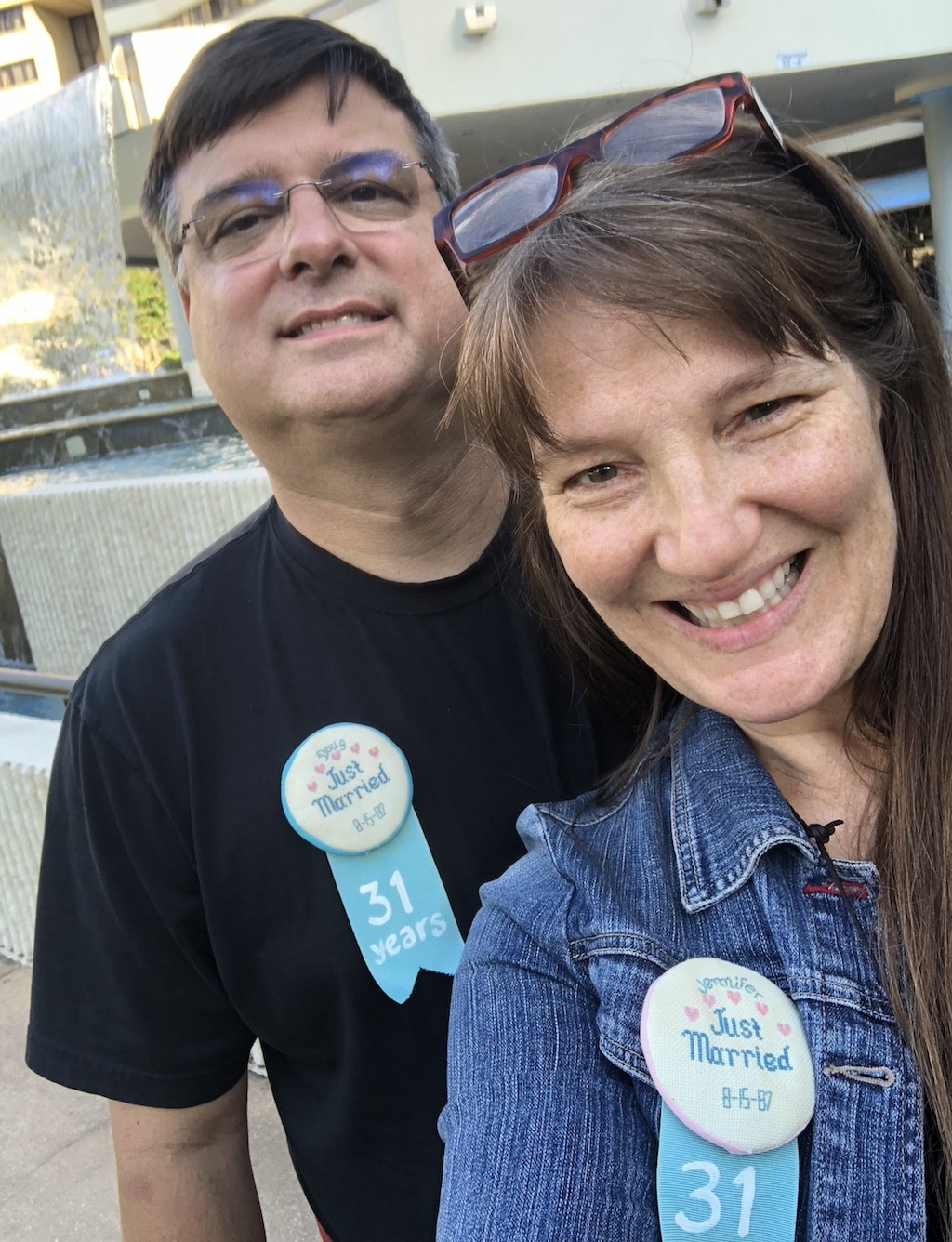 Back to our roots
The second way this trip reminded me of the first was that we did without a car in Orlando both times we visited. Although the honeymoon package we bought included a rental car, neither of us was allowed to drive it. Doug had a valid driver's license but wasn't old enough. I was of age but had let my license expire. (Why renew in April when I'd have to change it again after the wedding in August?). So we ended up taking a shuttle to our hotel. And we ate the majority of our honeymoon meals at a Denny's across the parking lot.
It was memorable.
This time around, we used a taxi/Uber to get back and forth from the airport. But otherwise, we stuck fairly close to our hotel again. Although we never spotted a Denny's (and therefore had to forgo the Grand Slam breakfasts we enjoyed before), we took all our meals on the premises. And we never ventured out further than our own feet would carry us.
There was a third way this trip reminded us of our former visit. My dear father, bless his heart, volunteered to drive us to the airport for our honeymoon trip. When he swerved across five lanes of busy traffic and jumped a median to get us to our gate on time, Doug and I gripped our seats and watched our lives flash before our eyes.
A harrowing ride
We're a little older now. And it takes a little longer to mentally review the whole of our existence. But we experienced a similar feeling this trip, too. Only it wasn't the driver doing the swerving — it was a deer.
A big buck darted right in front of Doug's truck on Loop 49 as we were driving home from DFW late Sunday night. By God's merciful grace, we survived the collision unscathed. Though the truck and the deer did not fare so well.
If I'm honest, I have to admit that being separated from our children left me feeling unsettled all weekend. But the accident on the way home cemented my resolve not to make a habit of leaving them behind.
I firmly believe that every married couple needs to regularly spend time together apart from their kids. But you don't have to fly halfway across the country to get it. If you're intentional about it, a good lock on the bedroom door works just as well.
[For a list of "date night" ideas you can enjoy without leaving home, follow this link.]
That strategy has kept our marriage strong for 31 years now.
If my husband and I don't get another weekend away without children until the last is grown and gone, that's fine by me. I won't feel like I'm missing out at all. Not as long as I can throw that latch and get a daily dose of his undivided attention at home. 🙂