EP 14: Is Date Night Essential?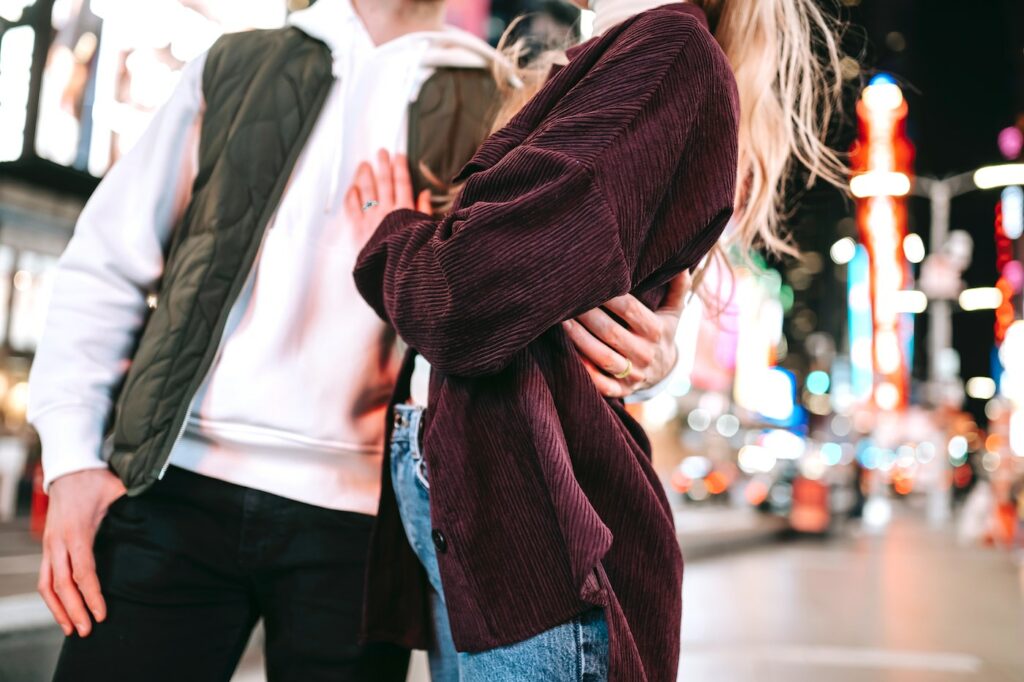 Today on Loving Life at Home, we're discussing date nights. We all know spending time together is an important way for couples to nurture their marriage, but it is necessary to go out on the town to make that happen? Is a couple doomed to divorce if they don't prioritize such a practice? Is having a weekly date night essential to maintaining a happy marriage?
Show Notes
VERSES CITED:
"The husband should fulfill his marital duty to his wife, and likewise the wife to her husband. The wife does not have authority over her own body but yields it to her husband. In the same way, the husband does not have authority over his own body but yields it to his wife." – 1 Corinthians 7:3-4
"As iron sharpens iron, so a friend sharpens a friend." – Proverbs 27:17
RELATED LINKS:
Is date night essential for a successful marriage?
I received a letter a few weeks ago from a listener who wanted to know whether having a regular date night is essential to a happy marriage.
Her letter to me was long and personal, so I won't print the whole thing, but to sum it up, she and her husband were being pressured by an extended family member who believed that a couple who neglects date night is setting themselves up for divorce.
My listener writes:
"My husband explained that we normally try to do something extra special on Thursday nights after the kids go to bed. But [this family member] said that wasn't going to cut it because we needed to disconnect from home.
This was upsetting because… my husband and I have felt like date nights at home are how we connect most comfortably…. Personally, getting someone to watch the kids, going out with a nursing baby and figuring out somewhere to go in that isn't too far, too expensive, or too crowded is a little too stressful to encourage good conversation.
We've had enough date nights that end in feeling stressed out and like we spent a lot of money for not a lot of return. I've found that our bed is the place we have the best talks (sometimes into the early hours of the morning) and feel the closest in our marriage. Does this mean our marriage suffers? I would love to hear your thoughts!"
Is there hope for a couple who'd rather stay home?
What this listener really wants to know is whether I agree with her strongly opinionated family member: Is date night essential to a happy marriage? Is it necessary for a marriage to make it?
Now, strictly speaking, the most essential thing to a successful marriage is commitment. If both husband and wife are fully committed to marriage in general and to one another in specific, then their marriage is going to last.
But most of us want our marriage to do better than survive. We want it to thrive. And regularly nurturing your relationship to your spouse is vital for the health of a marriage. Time together is important.
However, there is a big difference between saying that date night is a smart way to nurture your marriage and saying that without it, your marriage is doomed for divorce court. I don't believe that at all.
Plus, the form that that date night takes is entirely up to the couple in question. I have friends who seldom ever miss date night. They also go away for weekends alone together three or four times a year, as well.
And for some couples, the only way they can ensure such concentrated, intentional time together is to establish a weekly date night away from home. And for those couples, their marriage might indeed suffer if they cut out that practice.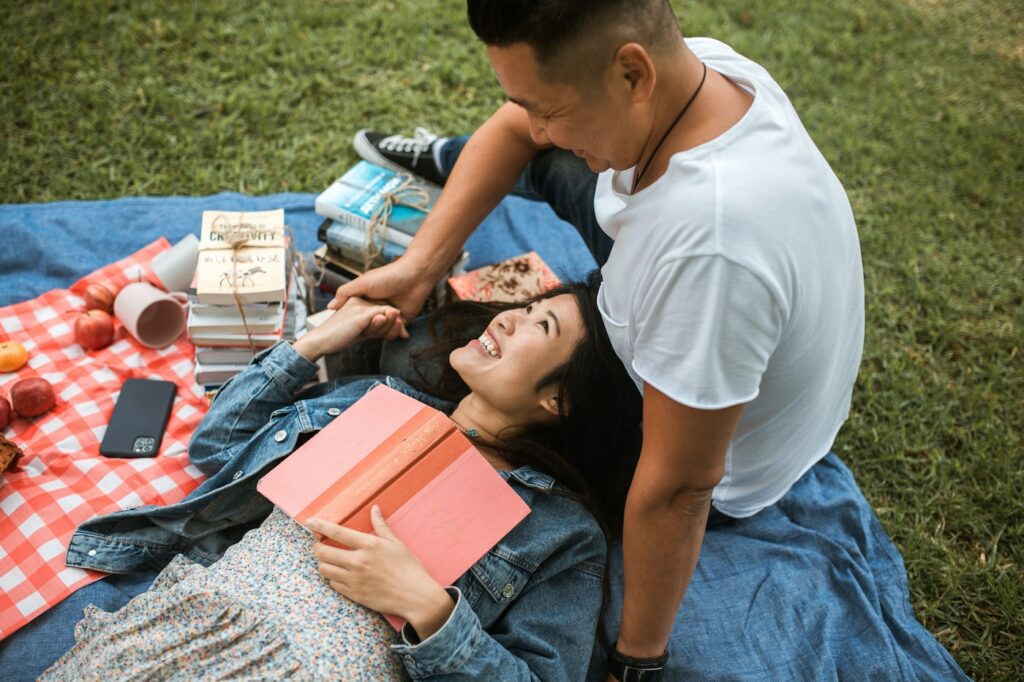 You can prioritize time together without going out on the town.
But, while date nights can certainly facilitate that goal, having regular nights out on the town or taking long weekends away from the kids is not the only way to nurture your marriage or to spend quality time together.
If it were, my husband and I would be in serious trouble, because out-of-the-house date nights were very rare for us, too, especially when all our kids were little.
And in 36 years of marriage, I can count on one hand the number of "weekends away" we've had without at least one of our children tagging along with us.
(In fact, the first time we managed to get away from home without any of the children –not even a nursing baby — was when we went on a couples retreat with our church. Unfortunately, when we got to the retreat center, they divided us into sex-segregated dorms. All the men were in one cabin, and the women were in another. So it wasn't quite the romantic getaway my husband and I had imagined!)
However, for those same thirty-six years, we've set aside time daily to throw the latch on our bedroom door and spend time as a couple talking, praying, etc. And in that sense, we've had very intimate, meaningful dates nearly every day of our married life. Like my home-loving listener and her husband, we believe the quietness and privacy of our bedroom provides a better setting for good conversations than noisy restaurants or crowded movie theaters!
The truth is, you'd be hard pressed to find a Bible verse that says, "Though shalt not neglect going on weekly dates away from home with thy spouse." I read the Bible cover to cover every year, and I've yet to see that command in its pages.
You will find verses that tell married couples not to neglect sex – but that's another podcast for another day.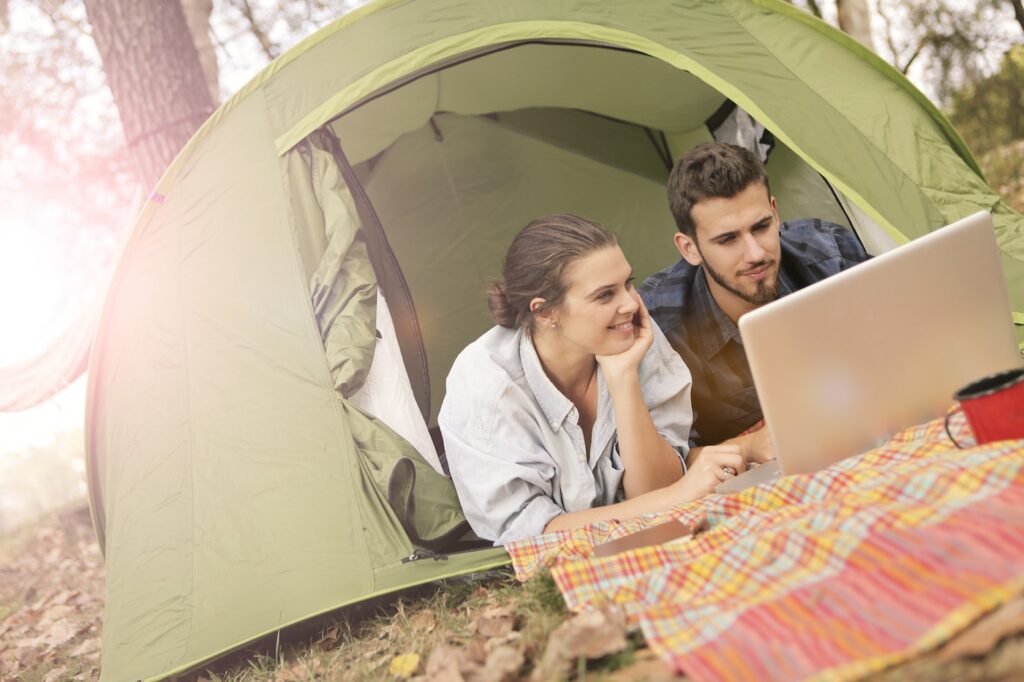 Plan dates that account for your own individual personalities and needs.
If you, like we, have found a way to make sure you are regularly pouring into your marriage without leaving the house, paying a baby-sitter, and battling big-city crowds and traffic, then more power to you!
But if you like going out and feel like that is the best way for you to nurture your marriage and spend quality time together as a couple, then that is fine, too. It really is up to the couple involved.
Unfortunately, sometimes husbands and wives are not on the same page about date night. Maybe one wants to go out, but the other wants to stay at home.
I address how to handle a husband who is willing to go out but is too busy to plan it here: Date Night: What If My Husband Won't Plan It?
And I share ideas for enjoying at-home date nights with a husband who refuses to go out regardless here: How to Date a Husband Who Would Rather Stay Home
Bottom line: How essential is date night?
So, is your marriage doomed if you don't have a weekly date night out on the town? Not at all. But is spending time together with your spouse important? Absolutely.
The Bible talks about the iron-sharpening-iron aspect of friendship, and marriage is a friendship. But the only way one piece of iron can sharpen another is for them to remain in close proximity for extended periods of time. Iron sharpening can't happen when the pieces of iron stay isolated from one another.
In the same way, if you want to grow as a couple and get to know each other better and deepen your relationship and strengthen your marriage and nurture the love God has given you, then you need to spend time together.
You'll have a hard time building a strong marriage if you never see one another. Instead, you must prioritize time together and find meaningful ways to connect on a regular basis.
More Biblically Sound Marriage Tips
The Word of God is full of wisdom for every facet of life, but we've found it especially helpful in building a happy, healthy marriage. For a fascinating look at how science has confirmed the superiority of God's design, check out my book Love Your Husband/Love Yourself.