On Christmas Lights & What They Mean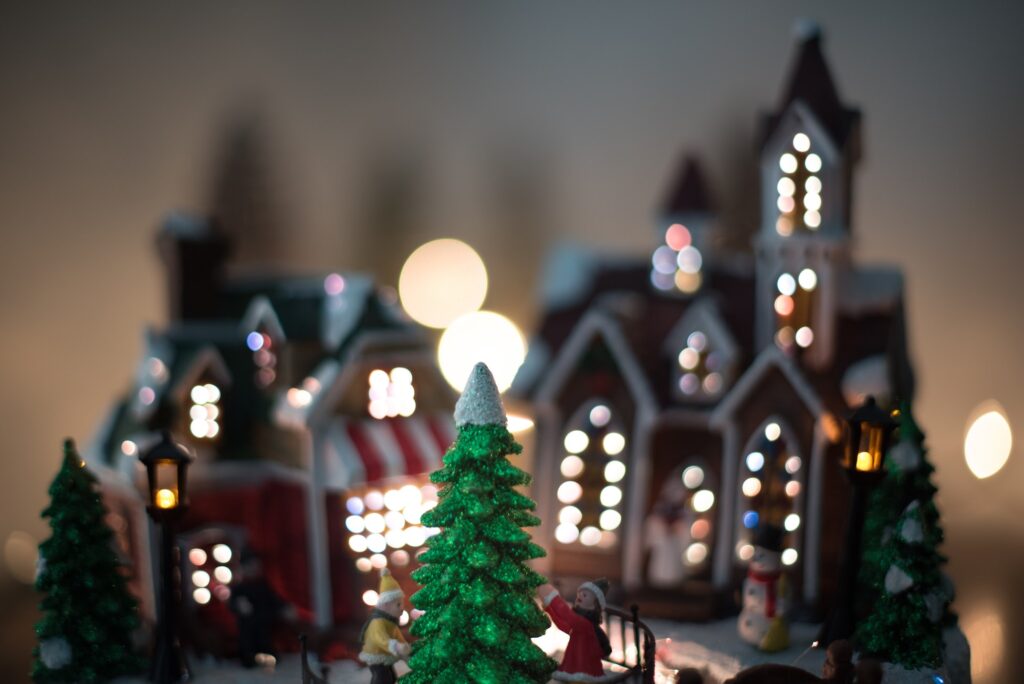 Our family normally puts out our Christmas lights during the first warm weekend in November. If we wait too late, we run the risk of having to work in the damp chill instead of the soft sunshine. Of having to wear coats and scarves rather than shorts and flip-flops.
Brrrr! Don't any of us want to do that.
Yet this November was unusually busy for our family. So one sunny Saturday after another passed without our marking that seasonal task off of our to-do list. When bright clear days were replaced by bitter, cold ones, I feared we'd missed our chance.
But the Monday before Thanksgiving dawned bright. I walked outside mid-morning to find my 11-year-old son hard at work, stringing lights along our sidewalks.
The skies were a bit overcast, but the temperature was warm. So Gabriel got up early and tackled the job on his own initiative, An early Christmas surprise for Mom.
Sights of the Season
I love seeing houses all decked out for the holidays. Eaves and gables outlined in lights. Wreaths gracing the doors and windows. Trees twinkling indoors and out. An occasional nativity scene or angel choir displayed prominently in the yard.
When I was growing up, my parents always knew where to find the best, most festively adorned neighborhoods. We must have spent hours during my childhood driving up one street and down another, admiring all the decorated houses.
Some neighborhoods we visited had a theme. Everyone on the block lined their lawns with the same hurricane lamps. Or posted the same giant candy canes at the end of their walks. Or displayed the same style sign in their yard that, taken all together, told the entire Christmas story, verse by verse.
My sister and I never tired of these December evening excursions. No matter how many blocks Dad circled, we'd always beg for "just one more street."
Hidden Meaning
I loved looking at Christmas lights as a child, when such sights filled me with wonder. And I still love it as an adult, when the lights remind me of my precious Savior, whose birth we celebrate at Christmastime.
Jesus says of Himself, "I am the Light of the world; he who follows Me will not walk in the darkness, but will have the Light of life." (John 8:12)
While He was on earth, He warned his followers, "For a little while longer, the Light will be among you. Walk while you have the Light, so that darkness will not overtake you. The one who walks in the darkness does not know where he is going." (John 12: 35)
But Christ's analogy doesn't end there. He also exhorts believers, "You are the light of the world. A city set on a hill cannot be hidden; nor does anyone light a lamp and put it under a basket, but on the lampstand, and it gives light to all who are in the house." (Matthew 5:14-15)
Lost in Darkness
A couple of years ago, our family drove through Bowling Green, Kentucky, and we stopped to tour Mammoth Cave while we were in town.
When we got to the lowest depths of the cavern, our tour guide shut off all the lights. That way, we could experience what total darkness felt like.
Then she lit a single candle, and I was amazed at what a difference that one little flame made.
THAT'S the difference Jesus calls Christians to make in the world.
Don't underestimate the power of that little light, even if you are the only one in your community who is on fire.
Which is why Christ tells us, "Let your light so shine before others that they may see your good works, and glorify your Father in heaven." (Matthew 5:16)
Is Anyone Home?
Many years ago, I drove through a themed neighborhood one Christmas with some married friends. Every yard on the street was lined with luminaries, save one. That lone house looked so dark and deserted, it made me sad.
I wondered whether the owners were too sick or feeble to decorate that year. Did they move? Did they die? Did they get busy and forget? (Not every family is blessed with an industrious 11-year old to tend to such tasks for them, after all.)
Or perhaps their house was dark by design. Maybe their religious beliefs didn't permit them to celebrate Christmas. Maybe they thought Christmas lights pollute the night sky and waste electricity. Maybe they relate more to Scrooge than to Snoopy.
As I was internally processing all these thoughts, my friend's husband pointed to that dark and dismal abode and declared proudly, "That would be MY house, if I lived in this neighborhood."
He's always been a little contrary. If everybody else is doing one thing, he'll do the opposite just to be different.
While I can respect his right to make such a choice, I can't begin to understand it. I'm at the opposite end of the spectrum. I'd string lights, even if I were the only one on the block doing so.
Light Up my Life
I love Christmas lights. I love lights on trees. On wreaths. Along sidewalks. On fences. On houses. Over gates and doors and in windows.
Most of all, I love the Light of the World. I love having the light of Christ shine in my heart.
I want it to burn brightly — through every word, every thought, every action — no matter what anyone else around me is doing.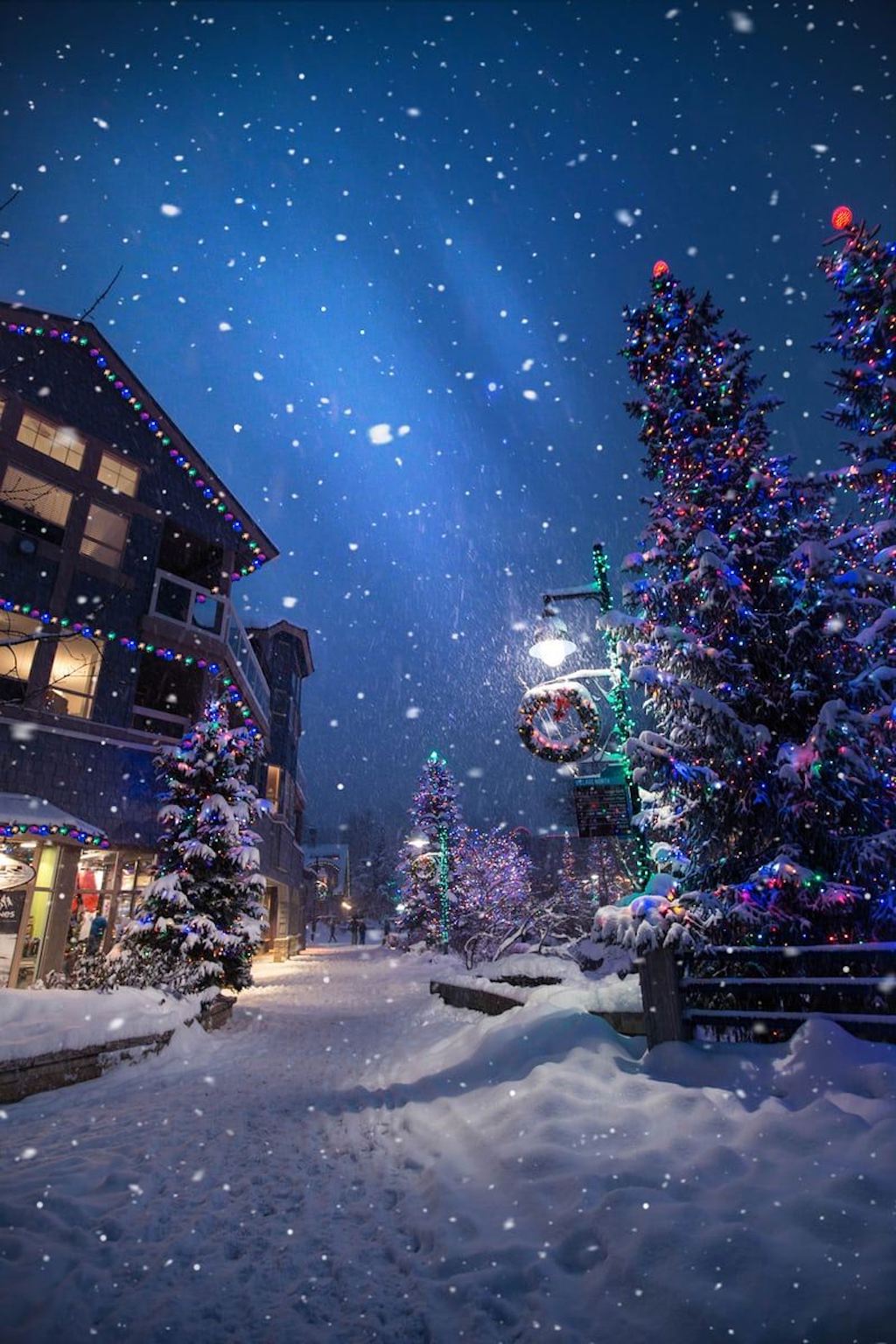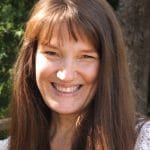 Jennifer Flanders thinks Christmas is the most wonderful time of the year. Not because of lights and presents and tinsel, but because of Jesus and the gift His coming made possible: Salvation by grace through faith. For more from this author, check out her books or visit her family website.