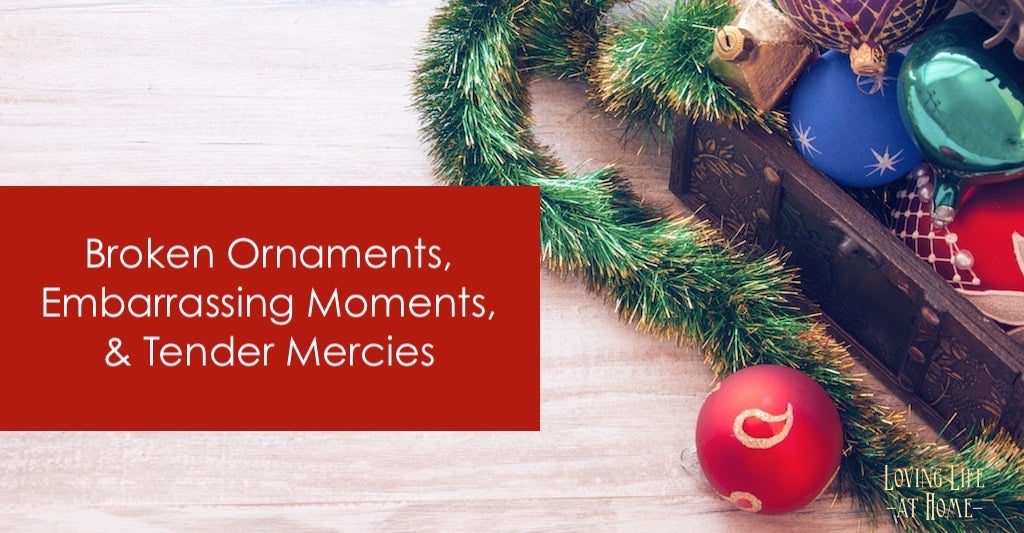 About fifteen years ago — and totally unbeknownst to me at the time — my husband used his new smart phone to take a video of one of our babies, fresh from his bath and all dressed for bed.
Little Isaac looked so sweet and rosy toddling around the bathroom in those footed pajamas that Doug couldn't resist passing the clip around the hospital the following day.
Surgeons, nurses, scrub techs, housekeeping staff — almost everyone he knows had viewed the footage before he bothered showing it to me.
When he finally did, I was mortified.
Talk about embarrassing moments!
Doug had obviously paid no attention to camera angles when filming and had unwittingly captured me in the background.
If you looked closely, you could see me clearly over the baby's bobbing shoulder — sitting on the toilet with my pants around my ankles!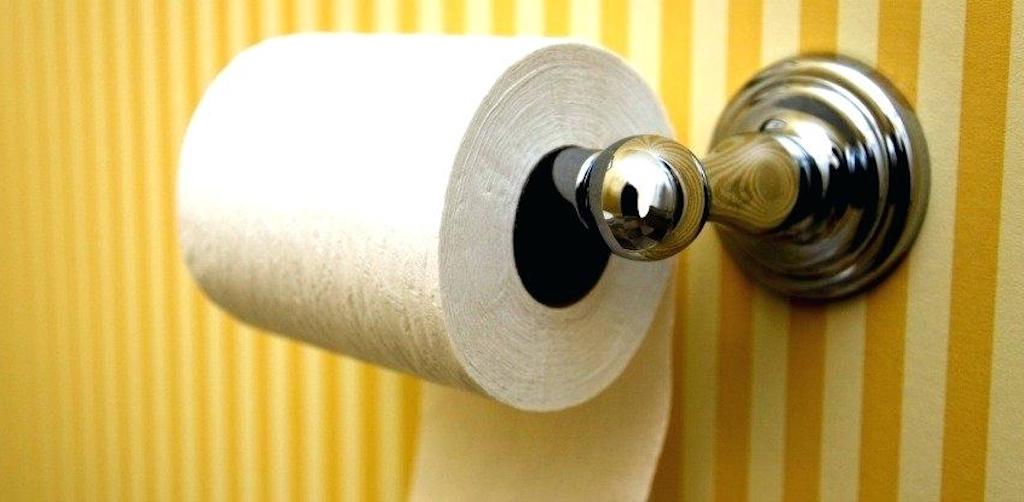 Of course, I had to forgive him. Doug swore he hadn't even noticed the background image. "Although," he mused playfully, "that would explain all the sniggering in the O.R. today!"
I'm just grateful he didn't post the clip on YouTube.
Fast-forward Fifteen Years
Like almost everyone else we know, our family has spent the past week decking our halls with boughs of holly. We've hung stockings on the mantle and wreaths on the doors, put up trees, strung lights, wrapped gifts, and arranged nativity scenes and Christmas Villages on shelves and sideboards and end tables.
My grandkids helped hang the ornaments on our Christmas tree this year. Some of those decorations are ten or twelve times older than they are. And they're accustomed to being handled more gently than some of their little fingers could manage.
Long story short, I now have a small box full of these forlorn trinkets and treasures in the corner of my closet awaiting repairs. Repairs I've been attending to in small snatches of time as I'm able.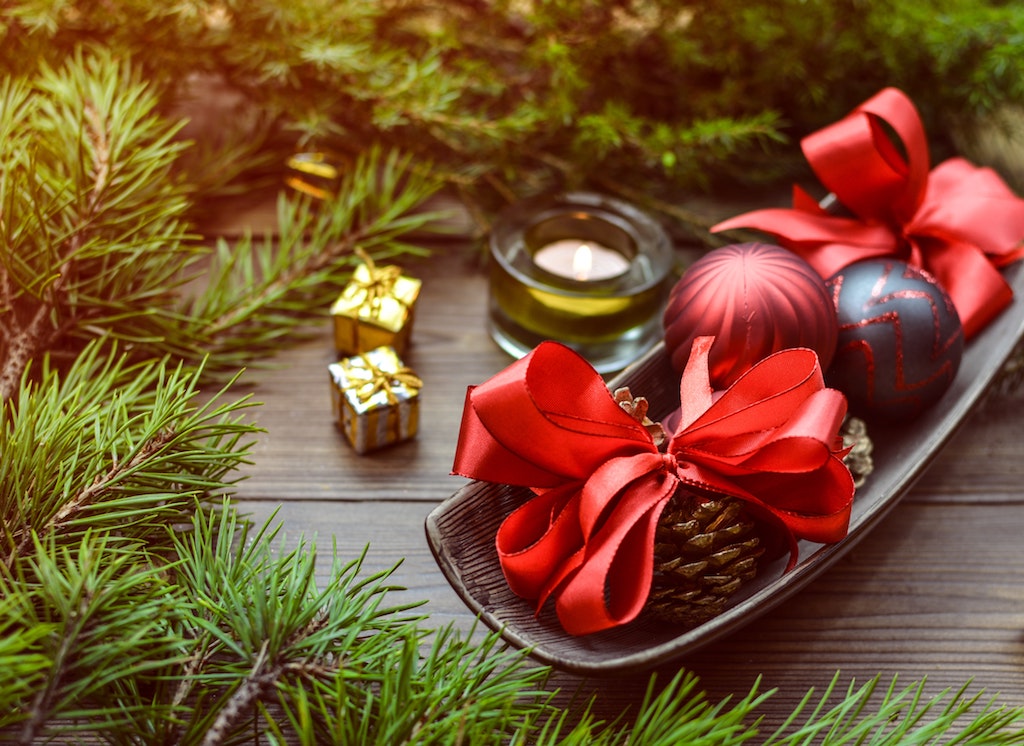 I had a few such moments last Saturday evening. My husband and I were scheduled to attend a Christmas party together, and I was dressed and ready to go before he'd even started washing up.
And so I was sitting, hunched over my desk, attaching new hangers to old ornaments, in full view of my husband as he stepped out of the shower and started toweling off behind me.
Water in His Ears
"What are you doing in there, Honey Love?" he asked while swiping at the drips on the bathroom floor.
"Trying to tie strings," I called over my shoulder, carefully concentrating on the task at hand.
"Trying to live stream!?" he exclaimed incredulously as he darted around a corner to hide. "Can't you see I'm buck-naked in here?"
Obviously, the man can dish it out, but he can't take it.
Once I assured him I was not, in fact, broadcasting his bare, buff body to all my Facebook friends, we had a hearty laugh about the misunderstanding.
Although he admits it probably would've served him right. Payback time!
Embarrassing Moment Averted
For someone who felt utterly embarrassed to learn, as I did recently, that I'd taught an hour-long co-op class to high schoolers with my pants unzipped, the thought of being completely disrobed in public is almost more than I can bear.
That's the stuff nightmares are made of.
Have you ever had that dream? The one where you arrive at work or school or church only to realize in alarm that you left all your clothes at home?
Yet every Christmas, we celebrate the fact that Jesus did that for us.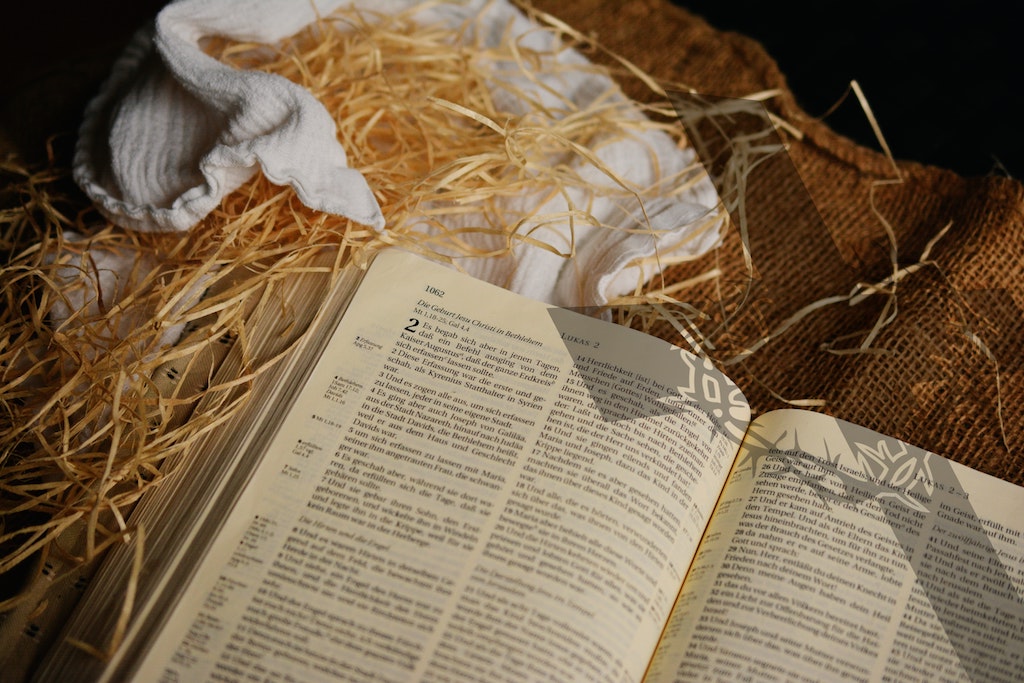 He left the splendor of heaven and arrived on earth as a tiny, vulnerable, naked little babe, whereupon his mother toweled him off, swaddled him snugly, and laid him in a manger.
"Although He existed in the form of God, [Jesus] didn't regard equality with God a thing to be grasped, but emptied Himself, taking the form of a bond-servant, and being made in the likeness of men. Being found in appearance as a man, He humbled Himself by becoming obedient to the point of death, even death on a cross."(Philippians 2:6-8)
Not only was Jesus naked when He was born; He was naked when He died. Exposed. Humiliated. Scorned. Rejected. Despised. The ultimate embarrassing moment.
He Died for Our Sin
Jesus took my place and yours, suffering unimaginable torment in our stead. He endured that nightmare so that we wouldn't have to.
As we celebrate our Savior's birth this season, let us be mindful of the fact that He was born to die.
Let us accept with gladness the gifts He offers – eternal life and the forgiveness of sin.
And let us be careful, when we're capturing all those happy holiday moments on film, that there aren't any naked, unsuspecting spouses haplessly tending to their business in the background.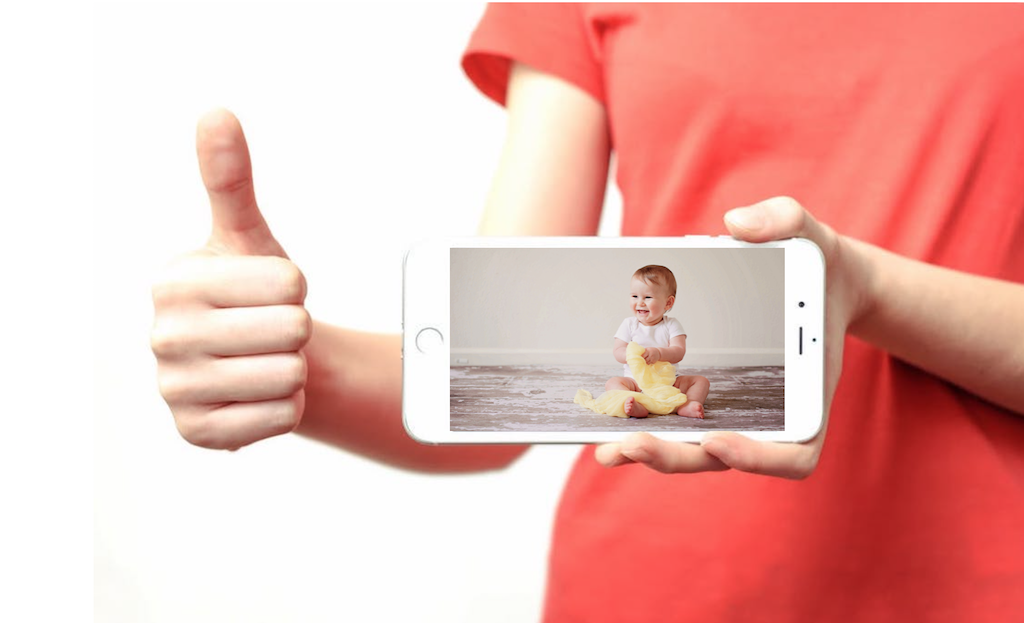 ---
Keep Reading
Want more embarrassing moments, hard learned lessons, and hilarious family antics? You'll find it all in Glad Tidings, a compilation of our first 25 years of Christmas letters. It also includes a few favorite recipes, seasonal quotes, time-saving tips, and fun family traditions. Volume 1 is on sale now (we're hoping to release Volume 2 in the year 2037).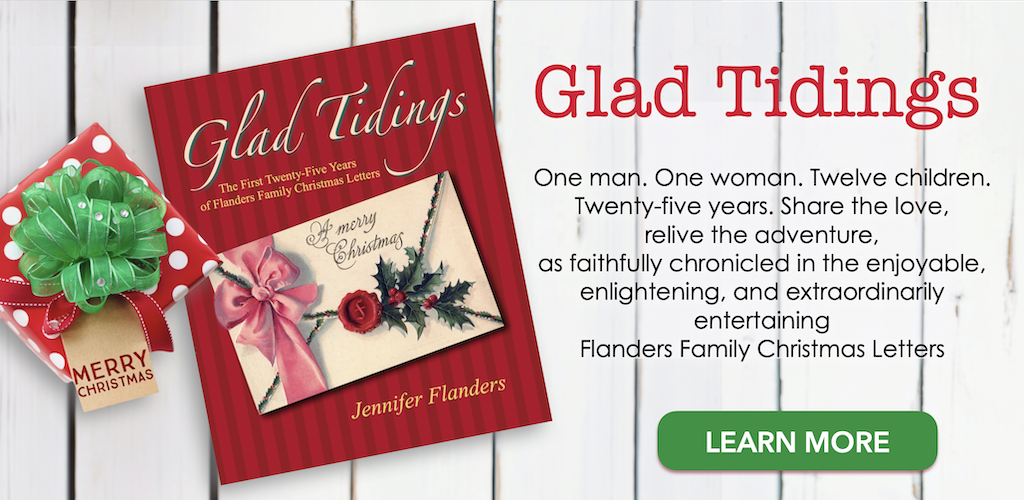 PLEASE NOTE: This post contains affiliate links. If you make a purchase through any of those links, we may receive a small referral fee, at no extra cost to you. Such fees help defray the cost of running this website. This, in turn, allows us to continue offering our readers a wealth of FREE printable resources. So thank you for your support!