I don't know who said it, but it's true:
"If it's important to you, you'll find a way. If it's not, you'll find an excuse."
Lots of wives have become experts at making up excuses to avoid something that's extremely important to their husband. Don't be one of them.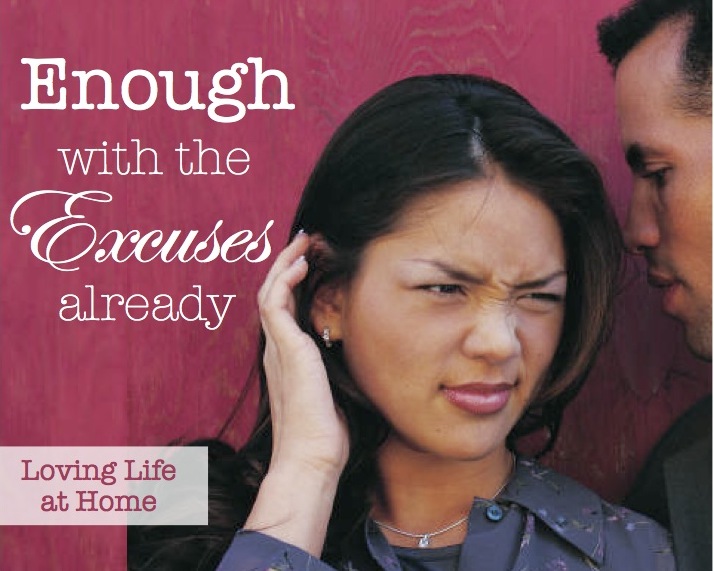 Not Tonight, Dear…
I've got a headache.
I'm too tired.
I'm having PMS.
I couldn't think of making love when the house is such a mess.
The baby's sick.
Your mother called.
I've got too much to do.
I think I'd rather cuddle — is that alright with you?
It's freezing cold.
My back is sore.
I need to wash my hair.
The children have a soccer game, and I've no time to spare.
I've got to shop —
Our pantry's bare.
The kids are still awake.
Besides, we had sex yesterday — tonight, I need a break.
Excuses, excuses! Some are valid, some are lame.
In the end, it matters not – the result is still the same.
We'd find a way, if sex were at the top of our to-do's,
But since it's not, we wrack our brains to dream up some excuse!
The toilet's clogged.
It's hot and muggy.
I'll be late for work.
Forget it! I'm still mad at you — you know you've been a jerk.
My legs need shaving.
I feel fat.
I'm under too much stress.
We've barely finished dinner, Dear, let's let our food digest.
You must be kidding.
I'm upset.
Just wait for Friday night.
The bills are due. We need a budget. Money's getting tight.
I'll miss my show.
Go take a shower.
Please don't think me rude:
Sweetheart, it's nothing personal — I'm just not in the mood!
Excuses, Excuses, to keep your man at bay—
The devil will supply them if you can't think what to say.
When wives won't give their husbands sex, then everybody loses,
But Heaven's floodgates open when we stop making excuses!