How to Find Happiness: 6 Keys to Lasting Love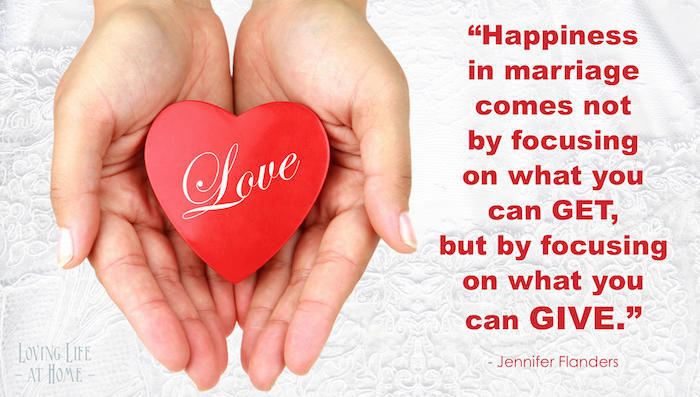 I'm hoping the stats have changed since last year's embarrassing security breach, but February 15th has historically been the busiest, most profitable day of the year for the adultery-marketing website known as Ashley Madison.
Why is that? Why would record numbers of married folks go looking for an affair the very next day after Valentine's?
I can answer that in one word: Selfishness.
Granted, that's probably not a word the adulterers themselves would use. More likely than not, they'd cite reasons such as:
But all these things share a common goal: Fulfilling MY wishes. Satisfying MY wants. Meeting MY expectations. Indulging MY desires. Securing MY happiness.
They all revolve around ME. And that means they all boil down to selfishness and self-centeredness.
Here's the problem: You cannot build a strong and happy marriage when your primary concern is "What can you do for me" instead of "What can I do for you."
As long as gratifying SELF is our objective, all attempts to find lasting love will eventually and inevitably end in failure.
How to Find Happiness
Happiness in marriage comes not from focusing on what you can get, but by focusing on what you can give.
The soil of entitlement? It is hopelessly barren, devoid of nutrients, and can produce nothing but discontentment and dissatisfaction.
The soil of gratitude and self-sacrifice, on the other hand, is rich and fertile. Bury a seed of love deep within that ground, and it will grow strong, bear good fruit, and endure — even when hardships come.
How do we do that? How can we find happiness in marriage? How do we build a love that lasts?
As with all of life's most important questions, the answer can be found in Scripture:
6 Keys to Lasting Love
Whether or not your Valentine's Day was everything you'd hoped it would be, I pray that you will give fresh consideration to how you can apply these verses to your marriage. It is time to shift your focus from what your husband is (or isn't) doing to make you happy and begin brainstorming instead all the ways you might bring happiness to him.

Not 100% sure where to start? Then sign up for my 30-Day Respect Challenge for daily email reminders and action points for putting what you've learned into practice. If you're wondering how to find happiness in marriage, this is a great place to start.