Marriage Subway Art (Free Printable)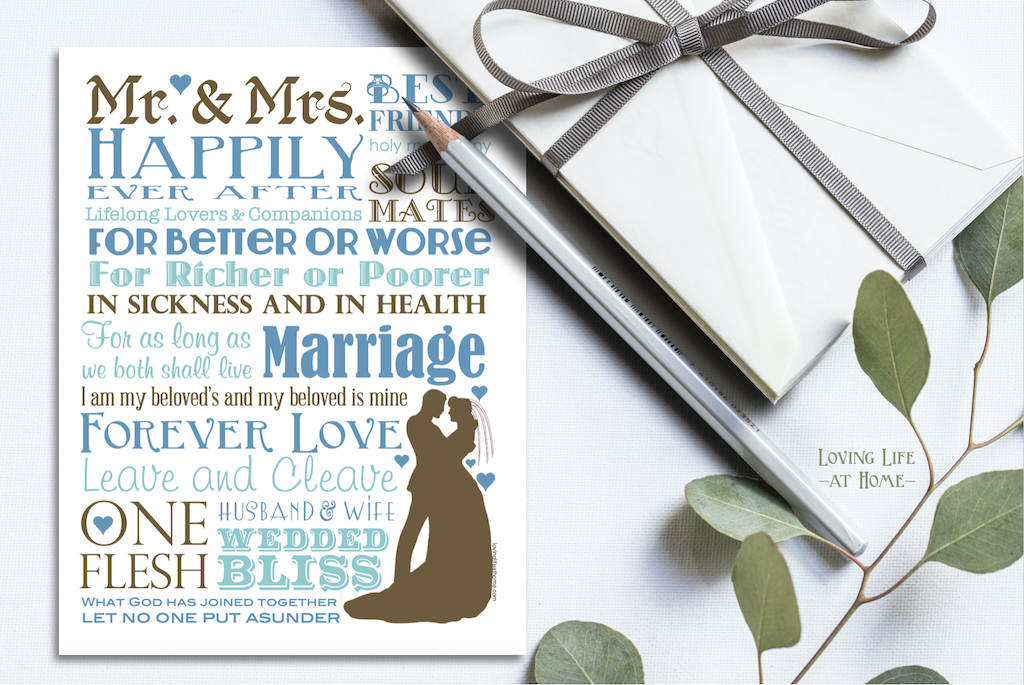 Wedding season is upon us. We've been invited to three weddings in four weeks, and it's not even June yet!
What's more, at least two of those brides are in their early twenties. Which gives me hope that the trend toward delaying marriage an extra decade (or forgoing it altogether) may be starting to turn.
That makes me happy.
To celebrate, I decided to create a new piece of subway art.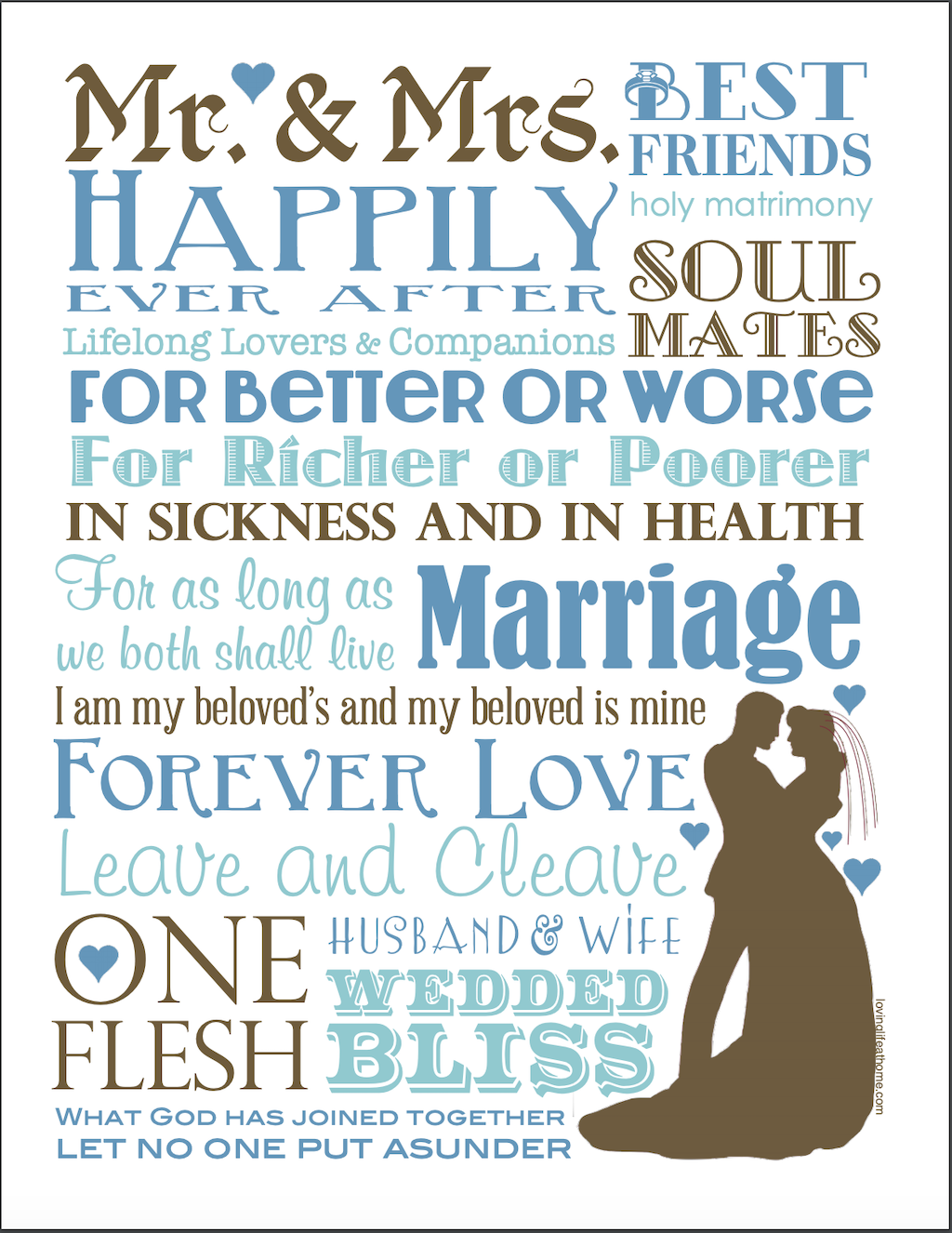 I made one in shades of blue, as pictured above. But it's also available in shades of red. Print on either image to download the color scheme you want.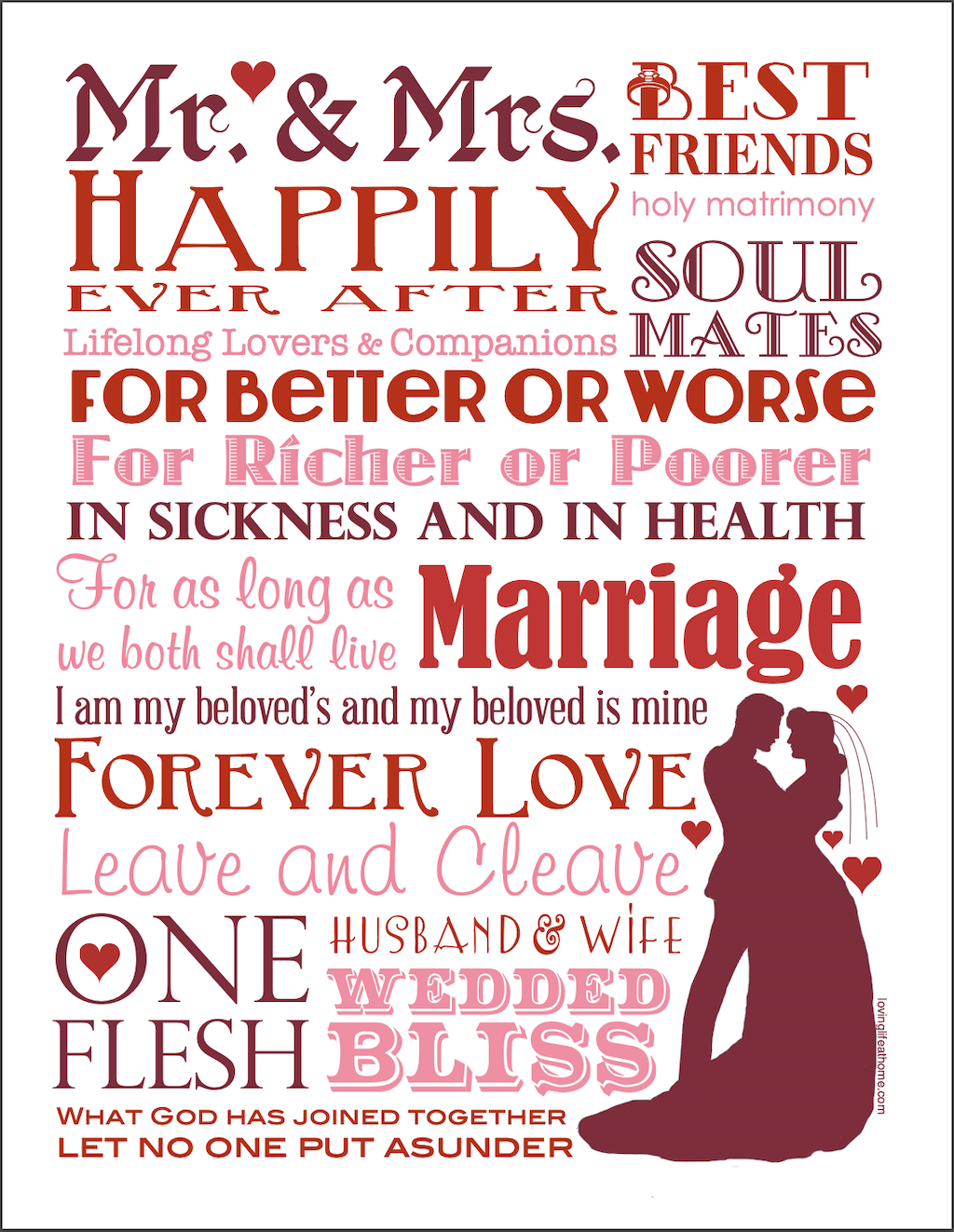 You can print the design in the original 8×10 size for framing. Or if you're the crafty sort, print four copies per page, trim, and mount them on cardstock to make your own wedding cards.

These marriage subway art cards are what all the brides we know will be getting with their gifts from us this season, along with copies of our books. If you've never read them (or need a good wedding gift for a bride and groom you know) check them out by following these links: