Prayer is our Daily Lifeline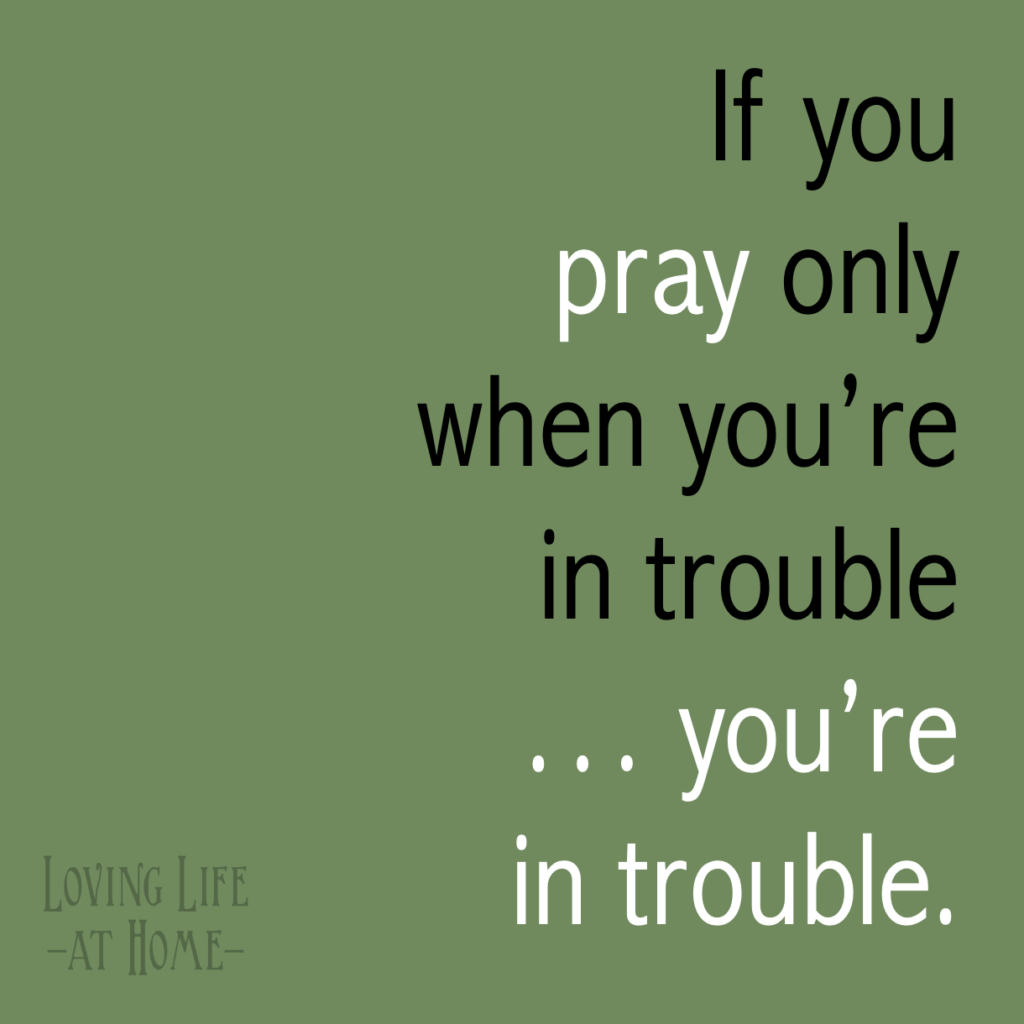 Is prayer your daily lifeline? It should be. As fitting and appropriate as it is to call upon God from the foxhole, prayer should really be our first and natural response in all of life's circumstances:.
When awed by His works, we should praise Him.
When struck by His greatness, we should worship Him.
When encumbered by doubts, we should trust in Him.
When ensnared by sin, we should confess to Him.
When weary and careworn, we should lean on Him.
When wisdom is needed, we should ask of Him.
When brimming with joy, we should sing to Him.
When weighed down with grief, we should cling to Him.
When honored, we should magnify Him.
When humbled, we should hide in Him.
When burdened for the lost — as we all need to be — we should plead for His unfailing mercy.
When blessed beyond measure — as each of us are — we should thank Him for His unmerited grace.
An attitude of constant prayer is a distinguishing mark of the mature Christian, which is why we are commanded to "pray without ceasing" (1 Thess. 5:17). I don't know who said it, but it is definitely true: "If you pray only when you're in trouble, you're in trouble."