31-Day Prayer Challenge for Wives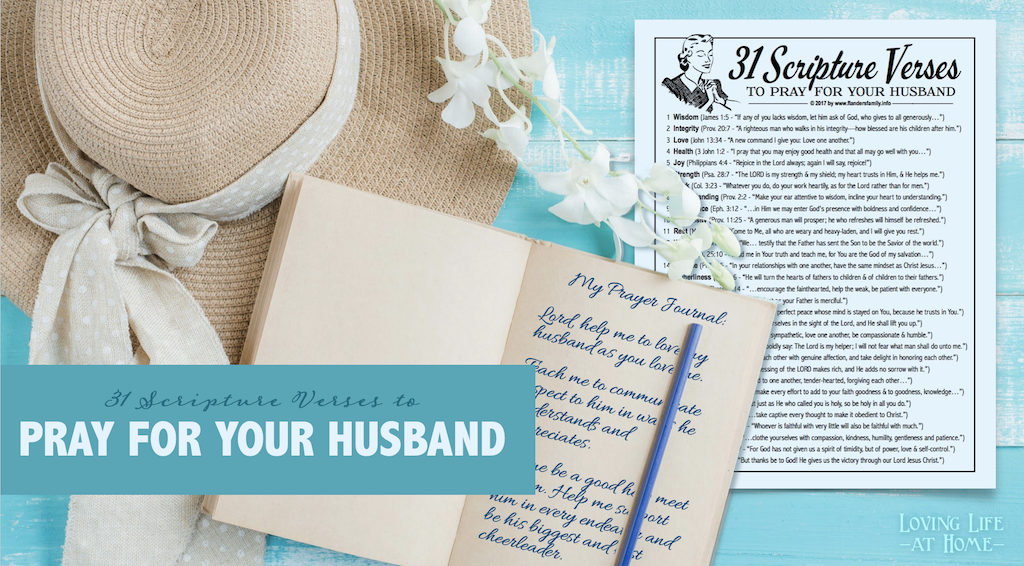 Have you ever noticed that stuff isn't built to last as long these days as it used to be? Unfortunately, the same thing can be said of modern marriages. Couples are splitting, families crumbling all around us — even those whose relationships seemed to be solid and good.
That makes me sad, but it also makes me determined to safeguard my own marriage in every way I can. In addition to forgiving freely and prioritizing oneness, I believe one of the most powerful things a wife can do to protect her marriage is to pray for her husband daily.
31-Day Prayer Challenge for Wives
If you're not in the habit of doing so already, I'd encourage you to begin right away. This very minute. Here's a 31-day list of Scripture-backed prayer requests to get you started:
At the request of one of my readers, I converted this list to a free, one-page printable for easy reference. To download your copy (pictured below), follow this link.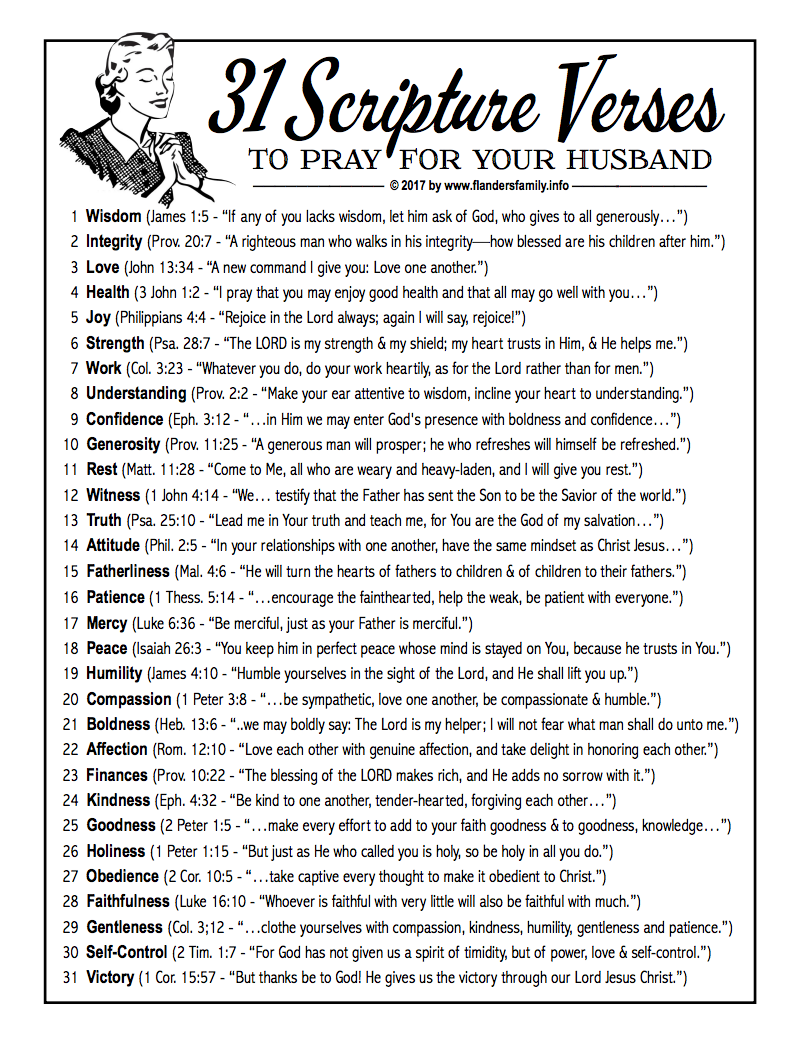 Do you pray regularly for your husband? If not, I hope you'll take this 31-day challenge. Lift him up in prayer every day for a month, then when the next month rolls around, start all over and do it again.
Want more time-tested tips for encouraging your husband and fortifying your marriage? Then buy a copy of my book, Love Your Husband, Love Yourself. You'll both be glad you did!