My Top 10 Books of 2018: Recommended Reads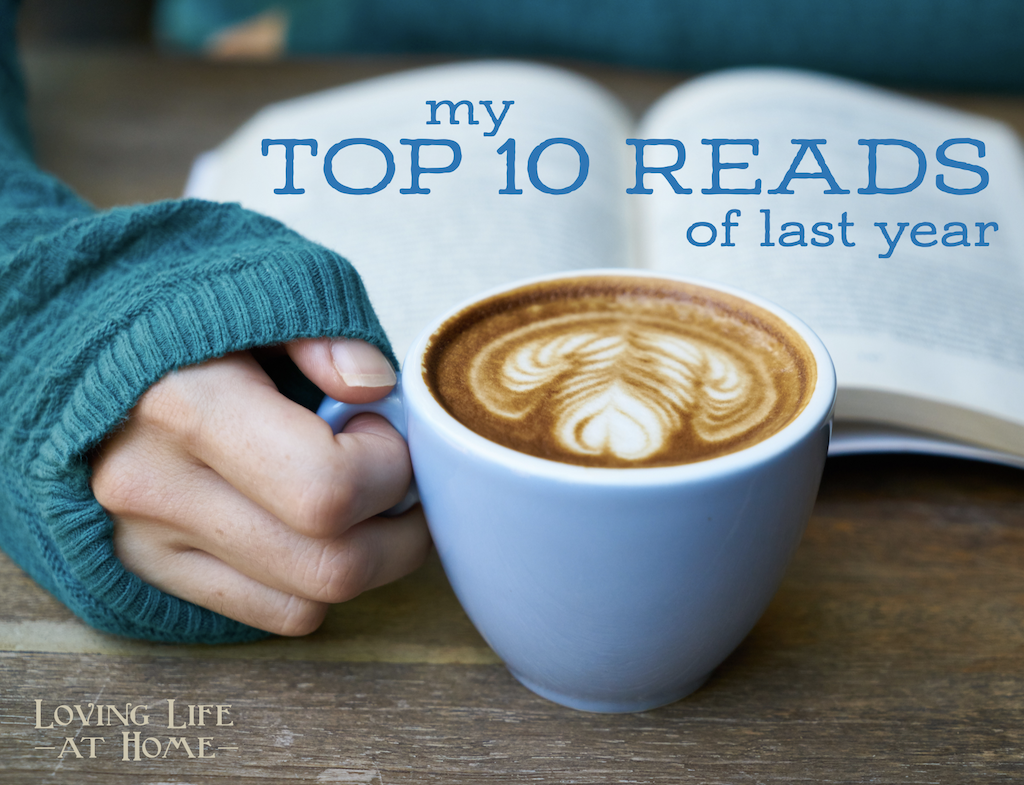 A couple of my New Year's resolutions are reading goals I've set (and met) for several years running now. Every year, I try to read through the Bible cover-to-cover. And I also try to finish a book a week of other reading.
I guess cover-to-cover may not be an accurate description on the Bible reading, given that I do most of it on the computer. And I use a one-year Bible reading plan that skips around a bit.
It groups the books by subject and rotates according to the days of the week. I read letters Sunday, law on Monday, history Tuesday, Psalms Wednesday, wisdom literature Thursday, prophecy Friday, and gospels Saturday. Still, it gets the job done, and by December 31, there's nothing left for me to do but start over.
As for my other book reading, I read a good bit of fiction aloud to my children as part of our homeschooling. But the vast majority of books I read to myself are non-fiction titles. Here are my 10 favorite non-fiction reads from last year, listed in the order I read them.
My Top 10 Books of 2018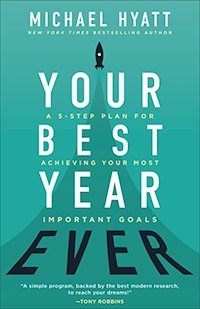 Your Best Year Ever by Michael Hyatt presents a simple 5-step method for defining and accomplishing your most important goals. Hyatt offers an online course by the same name. I took it several years ago and would recommend it to anybody who learns best through multi-media. But I'm a pen and paper, book loving girl all the way. And the print version offers the same great information in a format that allows me to underline, scribble notes in the margins, and reference again and again quickly and easily.
Although you'll find this book in the business section, the principles are applicable to all of life. The grit, focused attention, and wholehearted commitment required for success in the workplace can lead to stronger marriages and happier families, as well, when we exercise those same habits at home.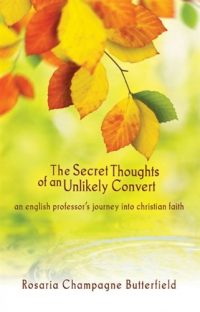 Secret Thoughts of an Unlikely Convert by Rosalie Butterfield traces a liberal atheist academic's journey to faith. Her story offers us a powerful reminder that God is able to change hearts. Even the hearts of those who, from a human standpoint, seem completely unreachable.
This book underscores the fact that Christians should carry the gospel into every interaction. We have no way of knowing in advance which of the seeds we plant will take root and produce fruit. So let us sow generously and faithfully, whenever and wherever God gives us the opportunity.
The couple who initially reached out to Rosalie did this gently but persistently. Not as a means of checking some obligatory task off their to-do list. Rather, they were motivated by love. Love for God and for their fellow man. That kind of love shines brightly in this dark world, drawing others to its source.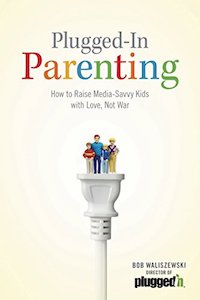 Plugged-In Parenting by Bob Waliszewski discusses practical ways parents can help their kids navigate the world of entertainment. It gives them tools for evaluating the television, movies, and music they encounter from a Christian worldview.
Since my family doesn't own a television and infrequently listens to the radio, this book was eye-opening as to the kind of messages currently being sent to our young people through the entertainment industry. Even so, Waliszewski offers helpful advice to parents who want to teach their kids to apply a Biblical standard to what they watch and listen to. But the book's ultimate goal is to have teens and young adults internalize these principles and guidelines and use them in making their own choices in the area of media.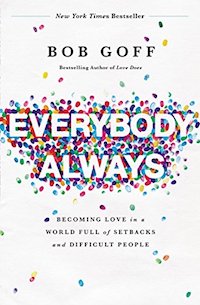 Everybody, Always by Bob Goff had me laughing out loud one minute and weeping the next. Then I'd have to read and re-read the passage aloud to family members who wanted to know what was so funny and/or touching to have elicited my guffaws or tears the first place.
A fabulous storyteller, Goff gives readers a glimpse of what living a life completely sold out to Jesus looks like. And it shows them where a willingness to follow God's lead without reservation may sometimes end up. Read it for yourself, and you'll understand why it made the list of my top 10 Books of 2018.
As in his equally inspiring first book Love Does, Goff includes his personal phone number in the back matter of the book with an open invitation for readers to call him anytime. He says that, as a rule, he always answers his calls. While I've never dialed his number to test that claim, I have emailed him a few times. And I've been amazed at how quickly he responds. Two of the three times, I received the answer to my question within 5 minutes. (I heard back the third time within 24 hours.)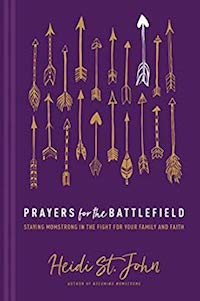 Prayers for the Battlefield by Heidi St. John is a slim, Scripture-drenched volume of encouragement and prayers. Just what the doctor ordered for moms in the trenches of child training.
I've read every book Heidi has written, and I listen to her podcast fairly regularly, as well. I love her heart! And I deeply appreciate her unflinching dedication to teaching Biblical Truth and to speaking that Truth in love.
This book and its predecessor Becoming MomStrong are timely resources for mamas of all ages and stages. Whether your children are in utero or university, just starting to walk or beginning a family of their own, this book will galvanize your sense of purpose.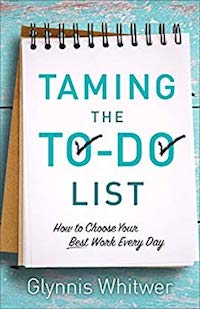 Taming Your To Do List by Glynnis Whitwer is a fast and easy read by a kindred spirit. Like hers, my to-do list is always longer than my arm and contains so many pressing matters that it's sometimes difficult to know just where to begin.
Her tips help readers kick procrastination and perfectionism to the curb, boil their endless lists down to a few essentials, and tackle those responsibilities with purpose and passion before moving on to the next thing.
Baby steps. Incremental but steady progress. That's the key for any recovering addict, especially if you've made a habit of biting off more than you can chew.
How does all that translate in real life? Well, in the case of my reading, I'd break my goals down into manageable chunks. Instead of "read 52 books this year," I'd make it my goal to "finish one chapter before going to bed tonight." And instead of penning a review for every book I read, I scaled back and published this Top 10 books of 2018 list, instead. 🙂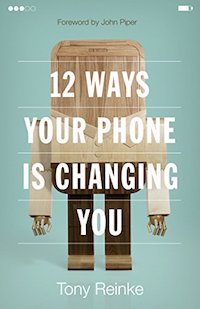 12 Ways Your Phone is Changing You by Tony Reinke is one of a handful of audiobooks I listened to this year, but it was SO GOOD that I ordered a hard copy the minute I finished so I could read it again and mark the passages I most want to remember. Which is basically the whole thing.
This frighteningly insightful book is a must read for anybody concerned about the toll our cultural obsession with being constantly connected is taking on us as individuals and as a society. If I weren't ranking these titles in the order I read them, this one would top the list of my top 10 books of 2018.
Happily, Reinke doesn't stop with the bad news, but also offers constructive advice for combatting smartphone addiction without completely forgoing the benefits of this new technology.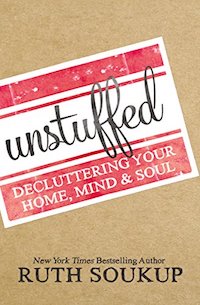 Unstuffed by Ruth Soukup lays out a detailed plan for decluttering your life that really works. And Ruth doesn't stop at clearing out closets, cabinets, and garages. She'll also help you deal with the "clutter" on your calendar and in your soul.
Unlike some of the other decluttering authors I've read, Ruth writes from a Christian perspective, which provides a solid foundation for everything else she says. Our God is a God of order, and to the best of our abilities, we should reflect that aspect of His character in our homes and lives.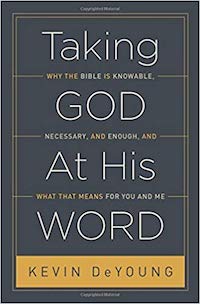 Taking God at His Word by Kevin DeYoung transported me back to my college days of Christian doctrine and hermeneutics classes. He takes a fascinating look at what the Bible says about itself and why we can study what it says with full confidence in its truth and authority as the Word of God.
DeYoung offers a thorough yet easily understandable treatment of this important topic, explaining to readers in layman's terms "why the Bible is knowable, necessary, and enough." He ends the book with a recommended reading list for those who want to delve more deeply into the subject with books for every reading level.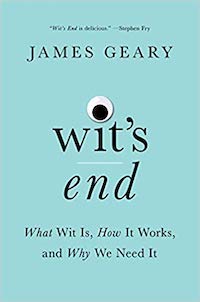 Wit's End by James Geary examines a much broader definition of wit than quick quips and clever comebacks; it also explores such related topics as wisdom, resourcefulness, improvisation, inventiveness, serendipity, street smarts, banter, and the ability to look at things from a variety of perspectives.
Every chapter is written in a style that perfectly complements the aspect of wit under consideration: the section on verbal repartee takes the form of a dramatic dialogue, the findings of neurological studies on wit are presented as a scientific paper, one chapter reads like the monologue of a standup comic, the next like a rap song, the next like a fable.
So that's my top 10 non-fiction reads for last year. Check out my favorites from previous years here.
Did you compile your own Top 10 Books of 2018? Have you read any great books lately that really stand out from the rest? I'd love for you to share them with me in the comment section below. I'm all ears when it comes to reading recommendations!