6 Great Benefits to Kissing Your Mate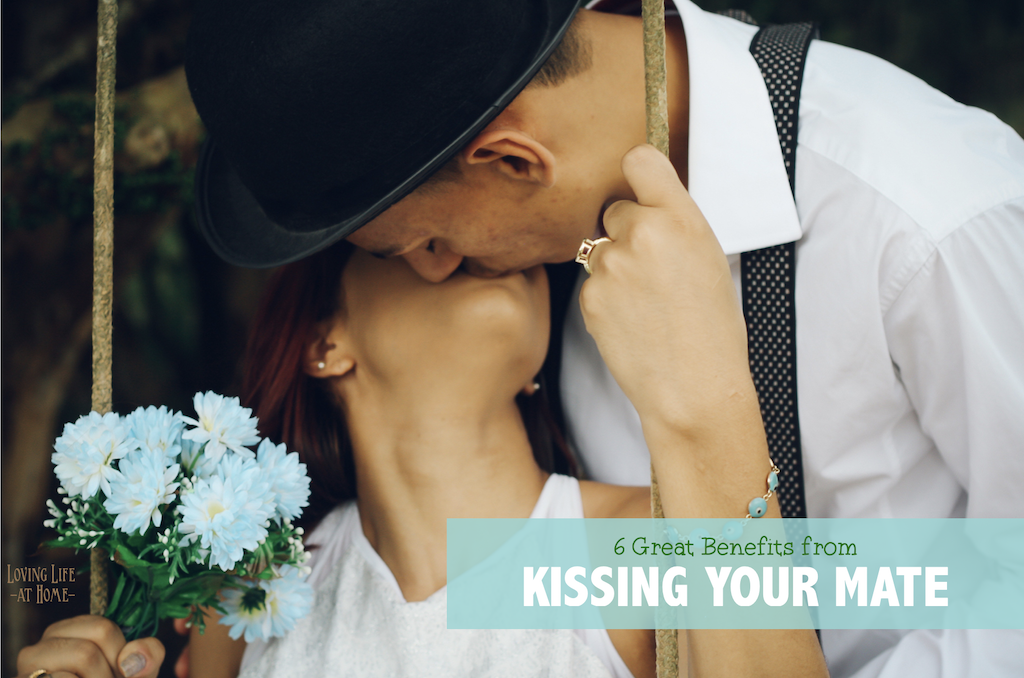 There was a song that was popular when I was in high school, and for thirty years, I've thought they were singing, "Your Kiss is on My Lips." It wasn't until recently that I learned the words of that song actually read: "Your kiss is on my list... of the best things in life." And you know what? I like those words even better!
The lyrics go on to say: "Because your kiss (your kiss) I can't resist/ Because your kiss is what I miss when I turn out the light."
Shouldn't that be my goal as a wife? To make a habit of kissing my husband so often and so passionately that he would consider my kiss one of the best things in life? To routinely give him the kind of soft, sweet, sensual kisses that he finds irresistible? To make our nights together at home so memorable that he really misses me whenever we're apart?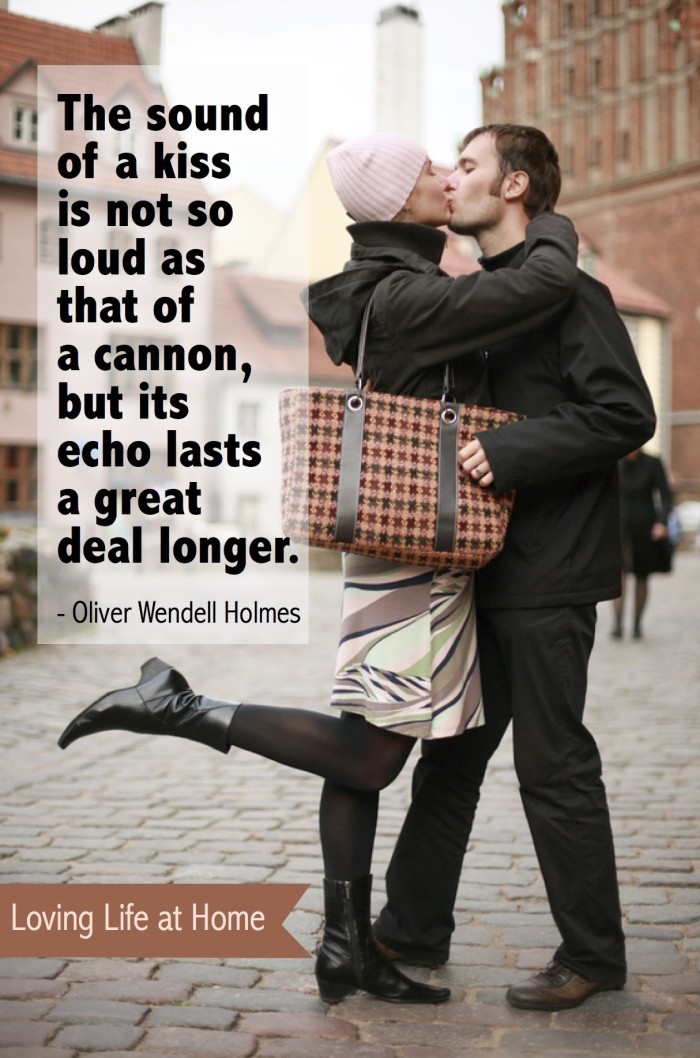 I once read about an interesting study conducted in Germany. Researchers found that men whose wives kissed them goodbye every morning were more successful than men who weren't kissed. A simple farewell kiss was the one consistent factor that set high achievers apart from the rest. Can you imagine that?
The fact is, success and respect often go hand-in-hand, so if you want to communicate respect for your husband, be sure to send him off right, and don't forget to greet him with a kiss when he returns home, for good measure.
6 Great Benefits to Kissing Your Mate
In addition to improving your husband's earning potential, kissing offers many powerful health incentives — and these hold true for both participants:
Kissing prevents cavities and tooth decay by increasing saliva production, which in turn helps to wash away plaque.
Kissing reduces stress and anxiety by helping to lower blood pressure and relieve tension.
Kissing strengthens health and immunity by triggering the release of oxytocin and many other disease fighting chemicals into the bloodstream.
Kissing counteracts the signs of aging by firming up facial muscles, plumping lips, and precipitating a rosier, healthier complexion.
Kissing improves cardiovascular health by raising your heart rate (at least potentially) and providing total body conditioning.
Kissing boosts confidence and self-esteem by improving your state of mind, balancing your mood, and raising your happiness level.
And if all that is not reason enough to smooch your spouse, there is also this: Kissing fulfills a Biblical injunction. In 2 Corinthians 13:12, we are told very plainly to "Greet one another with a holy kiss."

As it happens, April 28th is "Kiss Your Mate Day." Does that mean kissing should be a once-a-year activity? No way! With so many benefits tied to kissing, you'll want to pucker up at every opportunity.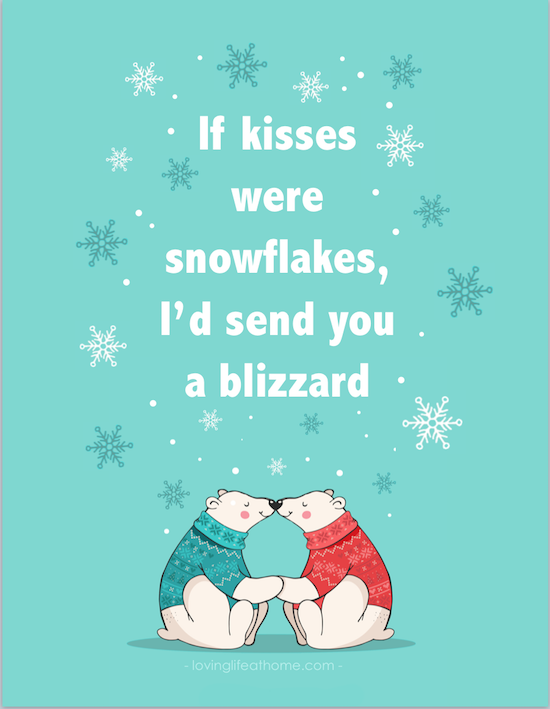 Tips for incorporating more kissing into your marriage:
Get up early enough to brush your teeth and swish a little mouthwash before your husband leaves for work, so you'll be ready to offer him a proper goodbye kiss at the door.
Perhaps you are the one who's leaving home and returning later. It's still a great practice to seek him out before you go, tell him you're leaving and plant one on him.
As one of my readers suggests, don't just limit your kissing to goodbyes. "Couples should also kiss each other hello. And goodnight. And OFTEN! Kissing is fun!"
Of course, you may find that kissing your spouse is like eating Doritos — you can't stop with just one. That's okay, too. If kissing leads to more intimate expressions of affection, so much the better. You'll reap even more benefits when you make that a priority in marriage, as well. 🙂
---
Note: This post on the benefits of kissing has been adapted from the chapter "Kiss Him Goodbye" in my award-winning book, 25 Ways to Communicate Respect to Your Husband.