7 Ways to Ruin Your Marriage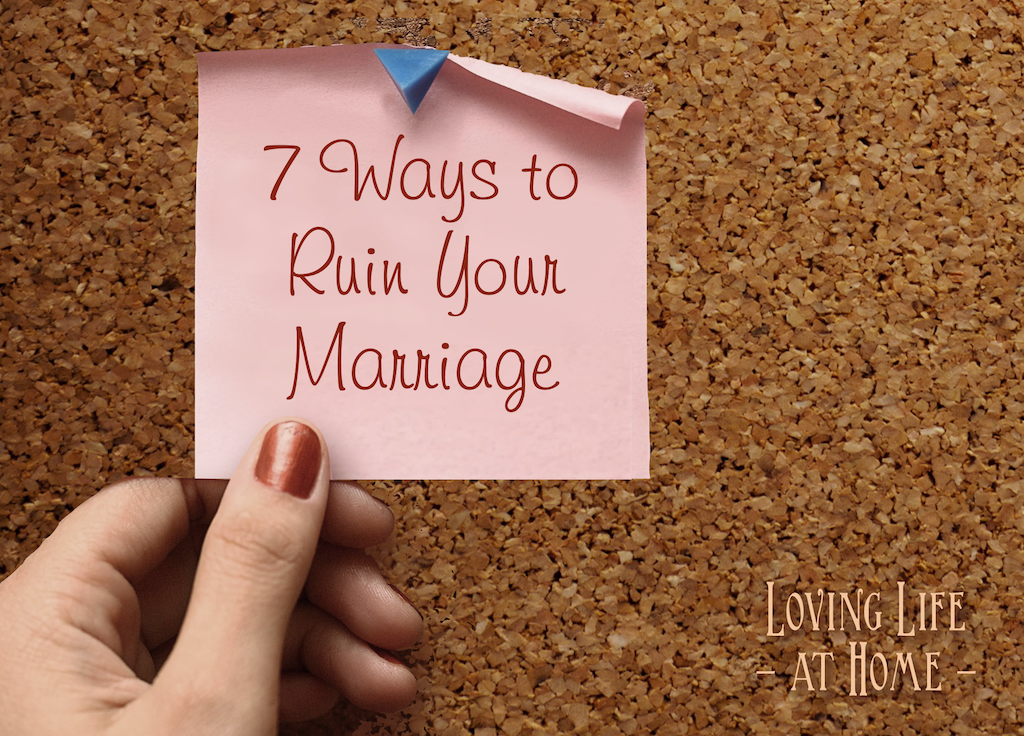 Earlier this week, I spotted a clever post on Money Saving Mom called 5 Ways to Ruin Your Day — Guaranteed.
Of course, nobody sets out with that goal in mind, but as I read through her list, I realized that from time to time, I've been guilty of every single one of them (with the possible exception of #3).
And sure enough, when I think back to days I've devoted to such self-defeating activities, they don't normally rank among my most productive or joyous.
I thought perhaps a similar tongue-in-cheek post about marriage might kindle some comparable sparks of recognition.
Nobody sets out with the goal of ruining their marriage in mind, but — unfortunately — that's the position in which many couples find themselves.
Maybe if we could recognize the habits that are undermining our relationships early enough, we could change our ways before it's too late.
So, in that spirit, I offer you…


7 Ways to Ruin Your Marriage — Guaranteed:
Put yourself first.

Always look out for #1. Make everything about you. Prioritize your needs and marginalize his. If you have children, put them ahead of Daddy, as well. Your husband is a big boy; he's old enough to take care of himself.

Dwell on his flaws.

Focus all your attention on those things he does that most annoy you. Blind yourself to any good traits, and zero in on the bad ones. Who cares if he is a hard worker if he's irresponsible with money? What does it matter that he's a loving and devoted father if he's also a complete slob?

Assume the worst.

Assign a malignant motive to anything he does that you don't like. If he really loved you, he would know how much it bothers you and stop doing it. Convince yourself he's acting that way on purpose, just to tick you off.

Refuse to forgive.

Whenever he forgets your anniversary or loses his temper or leaves his dirty socks on the floor, make sure he knows that he has seriously flubbed up. Glare at him with disapproval or, better yet, give him a cold shoulder. The longer you hold a grudge, the less likely he'll be to make the same mistake in the future.

Withhold respect.

Don't just give him respect — make him earn it. The harder he works to win your approval, the more he'll appreciate it once he gets it. (Until then, feel free to disparage him as much as you like, both to his face and behind his back.)

Turn him down.

You don't have to have sex to have a good marriage. The sooner your husband understands that, the better. Why make love when you can make excuses? If he's in the mood and you aren't, just tell him to go take a cold shower. Put him off enough, and he'll eventually give up and stop bugging you about it.

Cast blame.

Don't accept personal responsibility for any of the problems in your marriage — they are all your husband's fault. Even your own poor attitudes can be pinned on him: If he were the kind of husband he ought to be, you wouldn't react the way you do. If he'd get his act together, yours would quickly follow.
The good news is, you don't have to do all these things at once to ruin your marriage. Just doing one or two of them habitually is usually enough to make most couples miserable.
Of course, if you'd rather nurture your marriage than destroy it, then simply do the opposite of this list: Place more importance on your husband's needs than your own (Philippians 2:3-4), focus on the positive (Philippians 4:8), believe the best (1 Corinthians 13:7), forgive freely (Colossians 3:13), shower him with respect (Ephesians 5:33), don't deny him physically (1 Corinthians 7:3-5), and own up to your own failings instead of pointing fingers (James 5:16).
More Secrets to a Successful, God-Honoring Marriage
For more marriage wisdom and encouragement, check out the following books. They reject the faulty thinking of modern-day culture and build instead upon clear, biblical principles that are both time-tested and effective.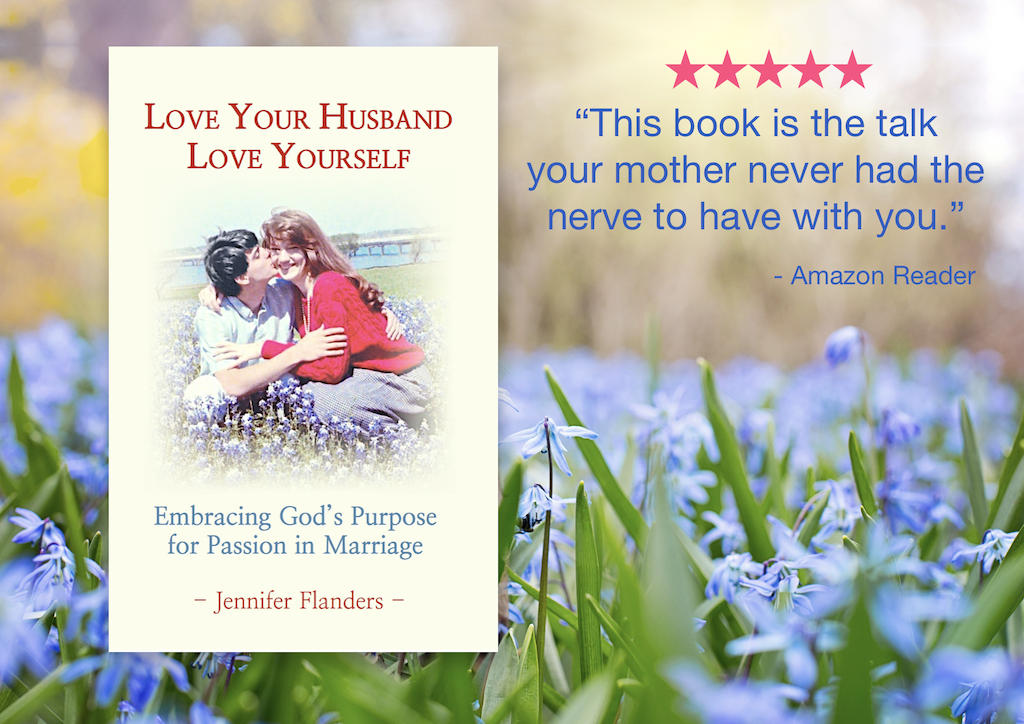 PLEASE NOTE: This post, 7 Ways to Ruin Your Marriage, contains affiliate links. If you make a purchase through any of those links, we may receive a small referral fee, at no extra cost to you. Such fees help defray the cost of running this website. This, in turn, allows us to continue offering our readers a wealth of FREE printable resources. So thank you for your support!