Praying for My Enemies (Free Printable Guide)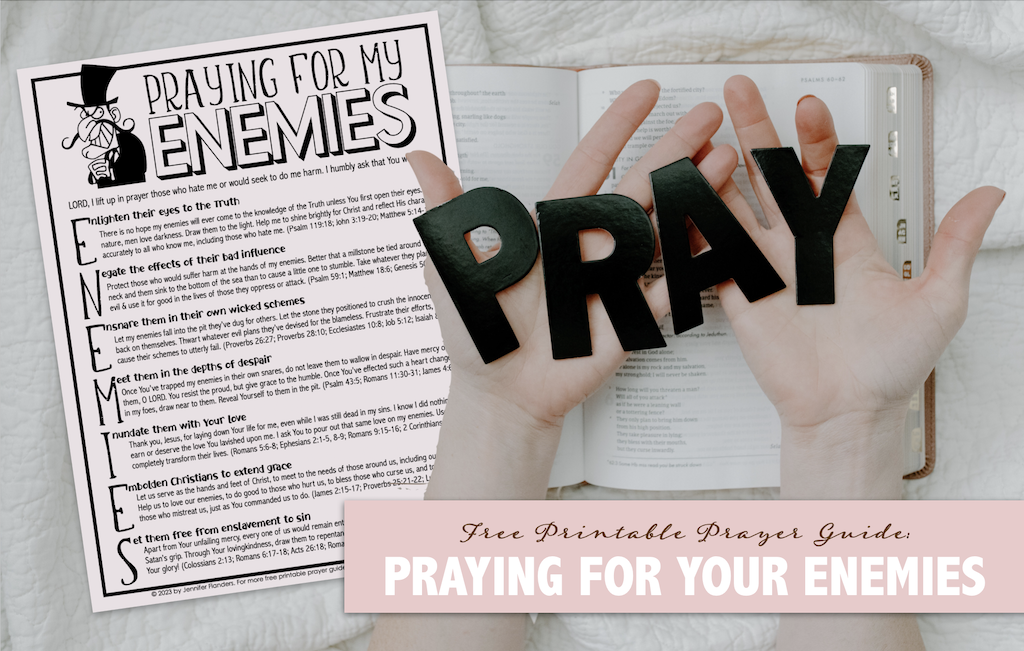 When it comes to dealing with people who hate me or would seek to do me harm, Jesus has given me very specific (and radically counterintuitive) instructions. Rather than seeking revenge or comeuppance, Christ asks me to invest my time and energy in loving, blessing, and praying for my my enemies.
And guess what? He asks the same of you.
So, in case you need a little help getting started, today I'm sharing a brand new free printable prayer guide. This one is devoted entirely to Praying for Your Enemies. Best of all, these prayer points are all taken straight from God's word, so you can be confident you are praying in accordance to God's will, who tells us plainly that He does not wish "for any to perish, but all to come to repentance." (2 Peter 3:9)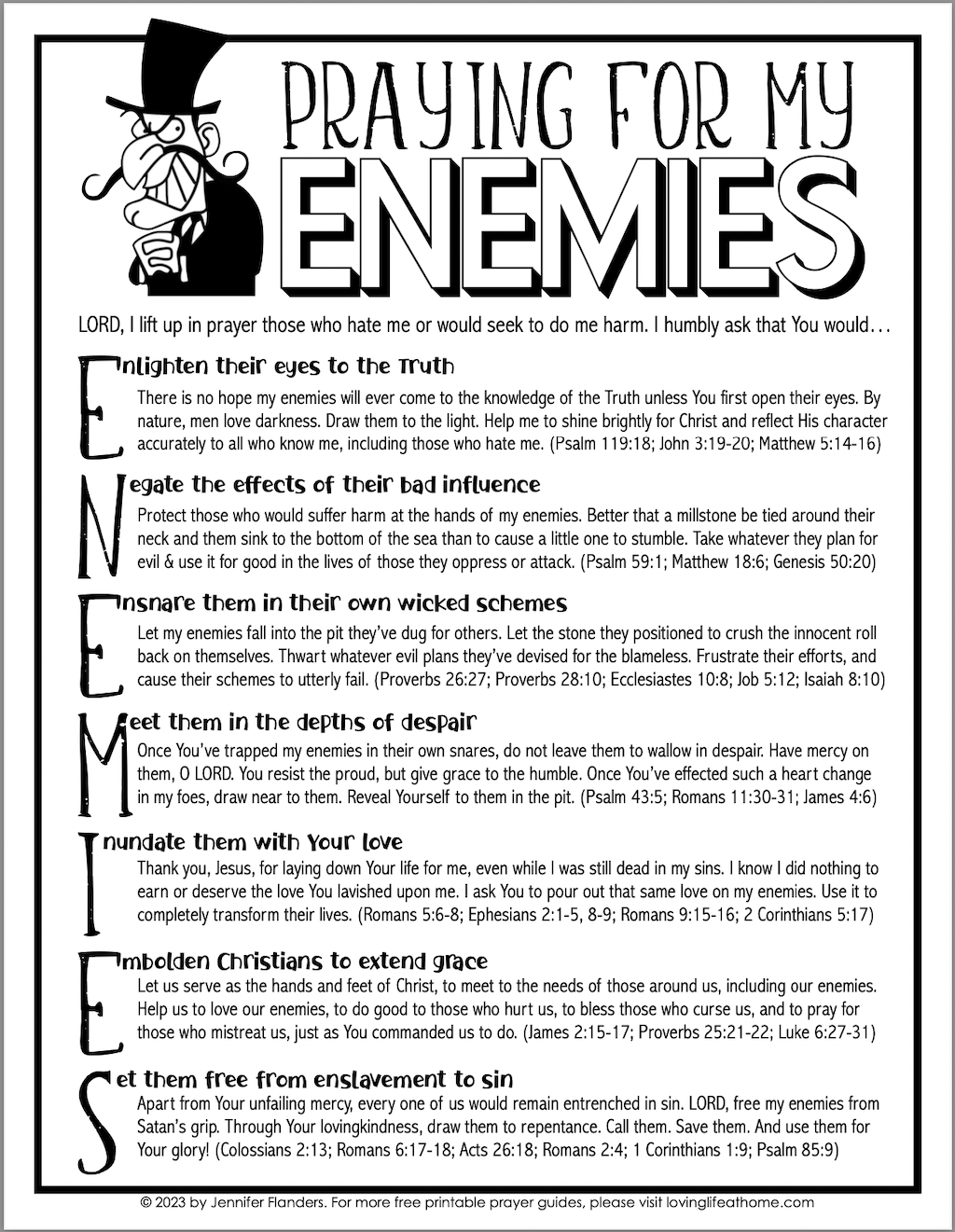 click to download "Praying for My Enemies" prayer guide
So, call to mind someone who has set himself (or herself) against you and pray along with me. You can click on any of the linked Bible verses below to view the Scriptural support for these prayers.
Praying for My Enemies
LORD, I lift up those who hate me or would seek to do me harm, humbly asking You to…
A wise man once said that the best way to defeat an enemy is to make him your friend. That is what God did for each of us, for while we were at enmity with Him, He wooed us, redeemed us, and adopted us as sons.
And if ever there were a way for us, by God's grace, to convert our opponents into friends and fellow laborers, it would be by following the wildly counter-cultural instructions Christ laid out for us in the gospels.
So let's start the process with prayer, and see where that leads us, okay?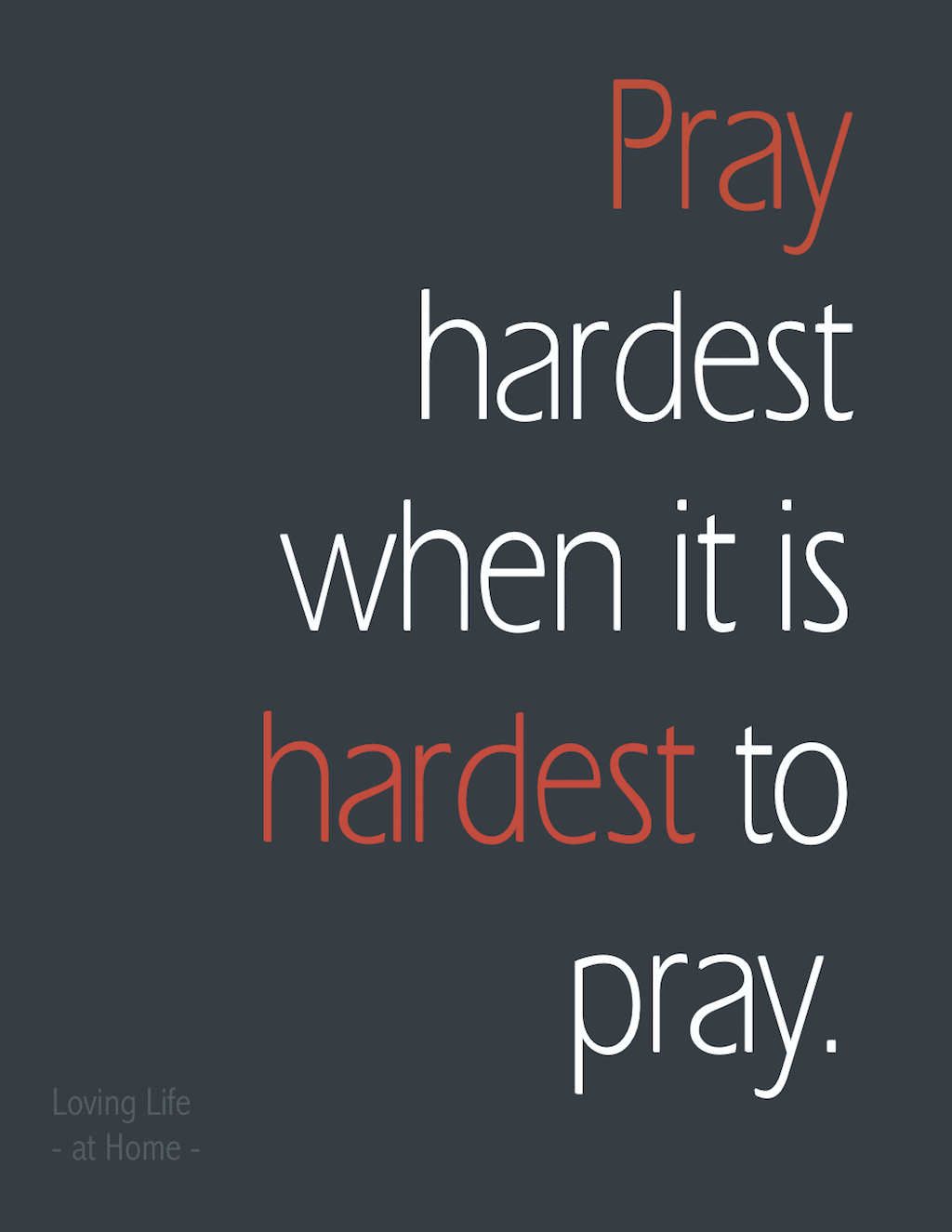 Keep on Praying
Want more free printable prayer guides, like this one? You can check out our entire collection by following this link. And for more encouragement to "continue in prayer" (Colossians 4:2), check out the following related posts: