Your Husband's Reputation: Handle with Care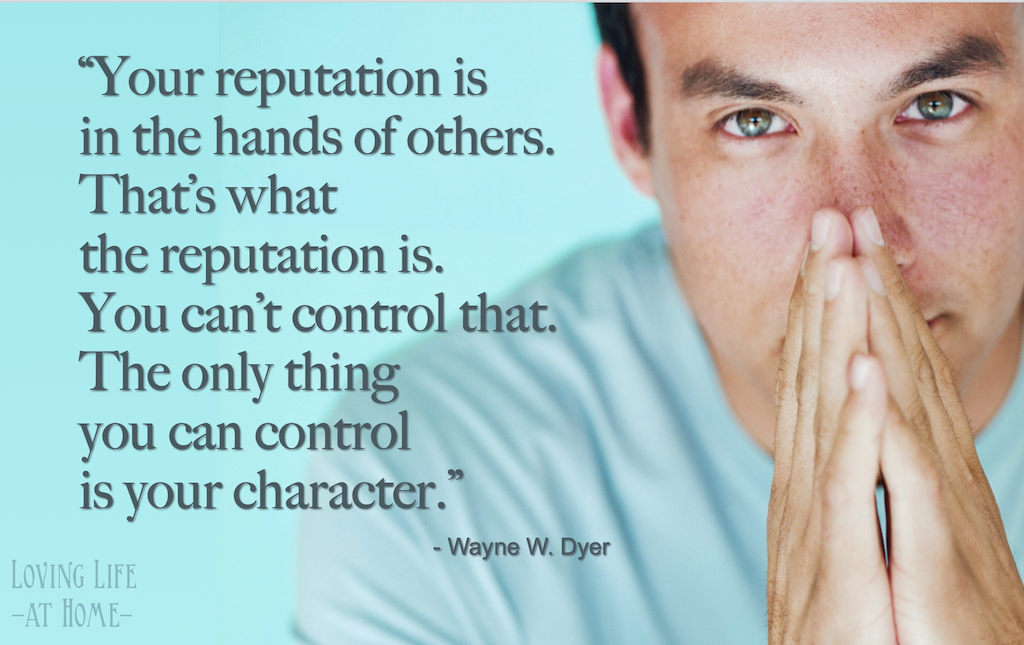 I am something of a legend at the hospital where my husband serves as Chief of Staff. Whenever he introduces me to anybody from work, I always hear the same thing:
"It's so nice to finally meet you, Mrs. Flanders. Your husband talks about you all the time. I feel like I've known you for years!"
But the me they think they know is not the one who wakes up with morning breath or burns dinner to a crisp or leaves clothes in the washer so long they sour or has to hire a repairman to tell her that the reason the icemaker isn't working is because somebody turned it off.
Not even close.
My husband's colleagues are only familiar with the Wonder Woman version of me — the one who runs marathons and writes books and tutors calculus and sings like an angel and never sleeps.
Keep in mind, very few of these people know me except through what my spouse has told them. If he weren't so inclined to focus on the positive instead of on the negative, their perception of me might be radically skewed (and their esteem for him would probably plummet, as well).
Is your husband's reputation safe with you?
So my question is this: How does your husband's reputation fare among your friends? When you are out with the girls or gabbing with coworkers, do you build him up or run him down?
What you say reflects on you as much as it does him.
The Bible tells us, "An excellent wife is the crown of her husband, but she who shames him is like rottenness in his bones." (Proverbs 12:4)
Your husband is at your mercy. You know him more intimately than anybody else on the planet. How will you use that knowledge? Will you choose to be a crown or a curse to him?
"Death and life are in the power of the tongue," Scripture warns us. "He who finds a wife finds a good thing and obtains favor from the LORD." (Proverbs 18:21-22)
Place a guard onn your mouth
Fitting, the juxtaposition of those two verses, don't you think? Part of what makes a woman a good wife and a crown to her husband is her ability to measure her words, to guard her tongue, to let it be governed by the law of kindness, and to use it to speak words of life:
Whether or not you appreciate the fact, your husband's reputation is of paramount importance to him. Guys would rather feel unloved than disrespected. For ages, men even fought duels for the sake of their honor. They would sooner suffer death than have their name besmirched.
"A good name is more desirable than great riches; to be esteemed is better than silver or gold." (Proverbs 22:1)
Your husband's reputation affects you, as well. His good name is your good name, too (and vice versa). So guard it carefully. Honor him in the way you speak of him to family and friends. Protect his reputation. Don't let minor irritations or disagreements at home tempt you to badmouth him in public.
Conduct yourself in such a way that others will have no trouble understanding why your husband married you in the first place.
More Biblically Sound Marriage Tips
The Word of God is full of wisdom for every facet of life, but we've found it especially helpful in building a happy, healthy marriage. For a fascinating look at how science has confirmed the superiority of God's design, check out my book Love Your Husband, Love Yourself.