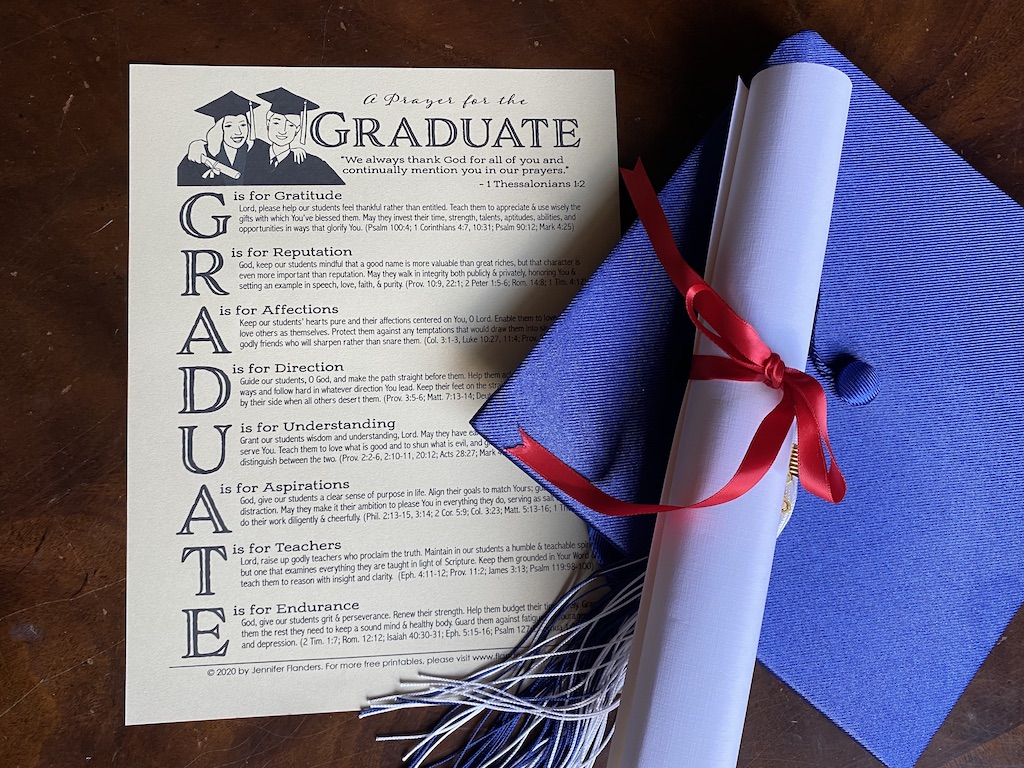 It hardly seems possible, but I have another high school senior this year! When Isaac finishes up in May, we'll have graduated nine of our twelve children.
That means I'll be 75% done. That's three-quarters finished, at least with first generation Flanders. Now that I'm helping school several grandkids, my actual "class size" is expanding again rather than shrinking.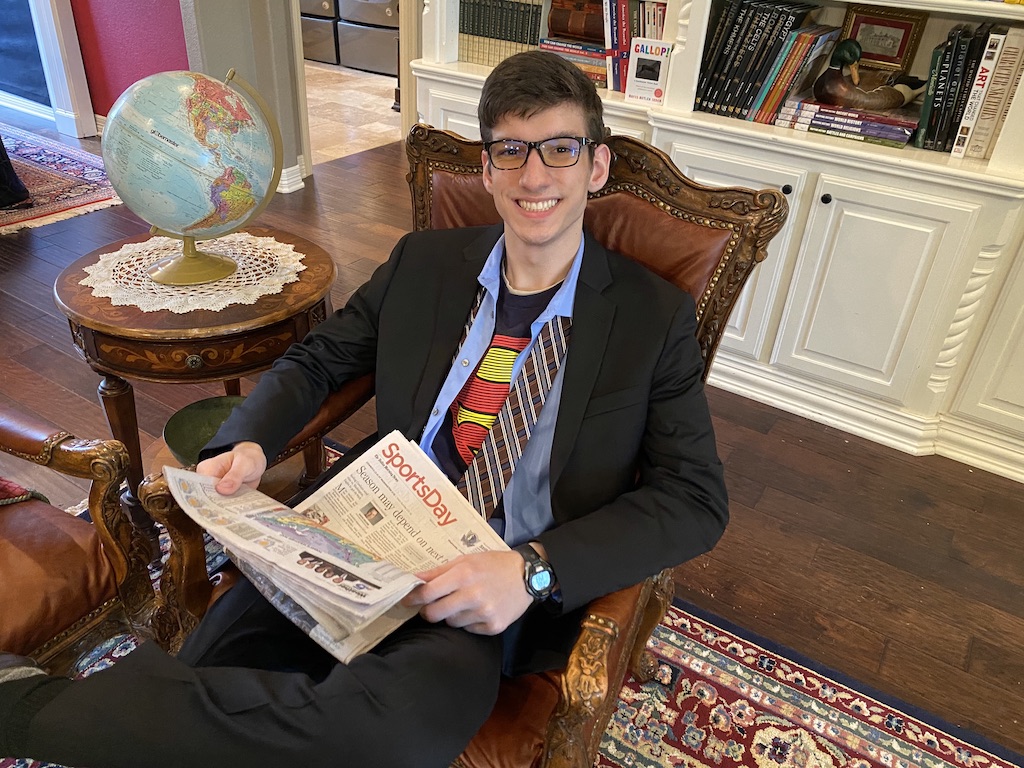 Which is all the more reason to stay on my knees! I've uttered lots of prayers on behalf of my children over the years. Here are a few of the specific requests I send up for our seniors.
A Prayer for the Graduate
I put the following prayer points into an acrostic to make them easier to memorize. As you can see, the words spell G-R-A-D-U-A-T-E.
Want a free printable copy of this Prayer for the Graduate? Click on the image below to download a copy today: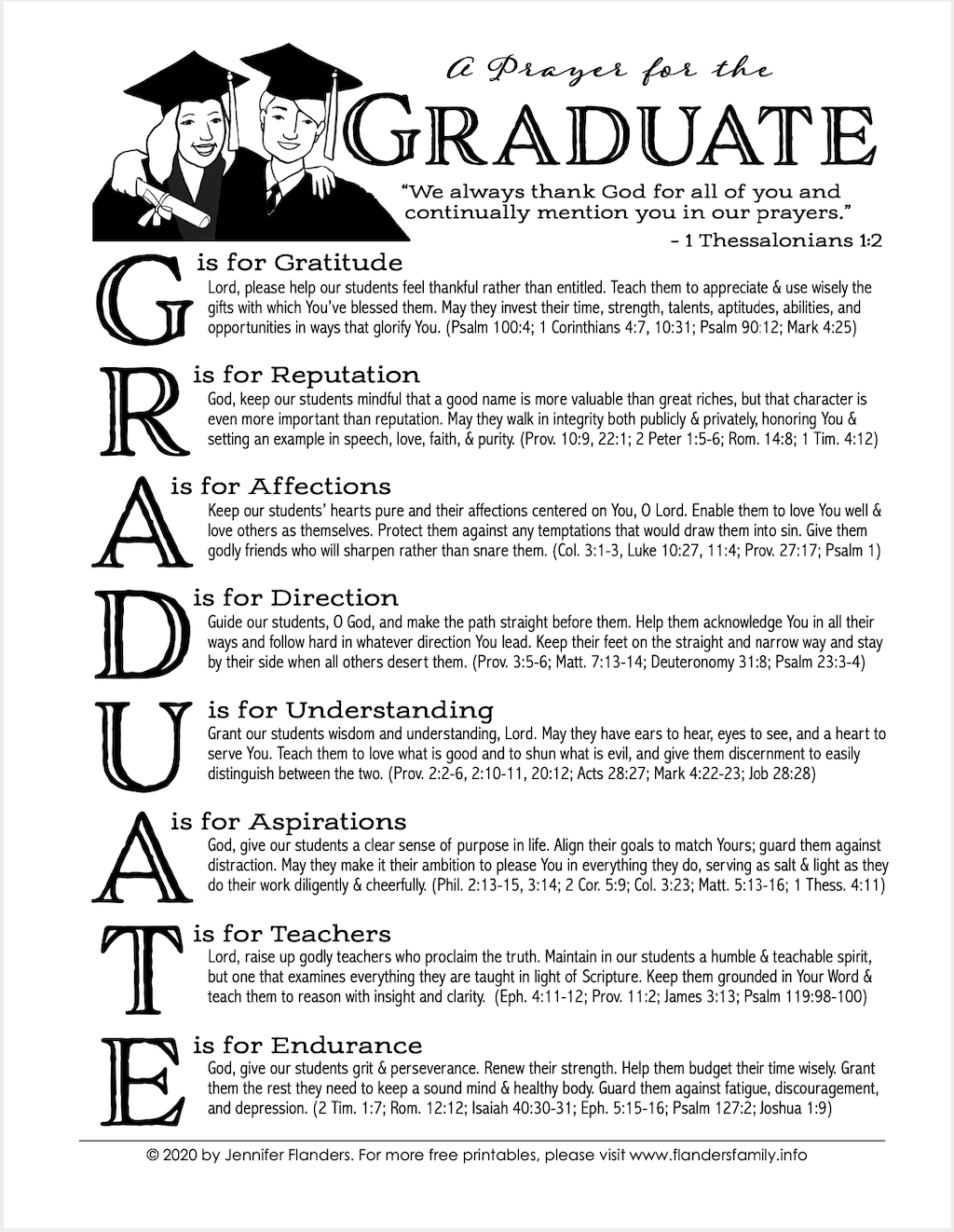 This prayer for graduates joins our other Bible-based prayer guides. Check the others out here: Free Printable Prayer Guides