A House Blessing (Free Printable)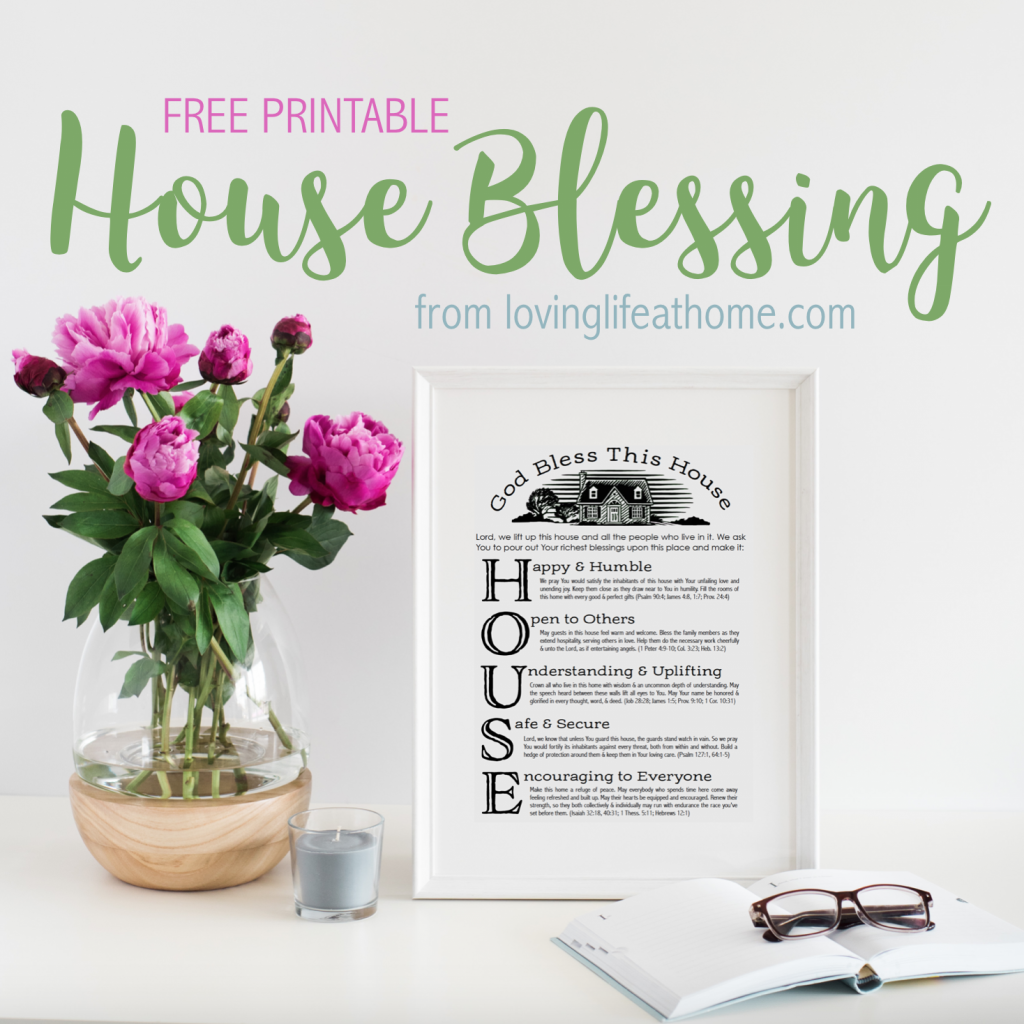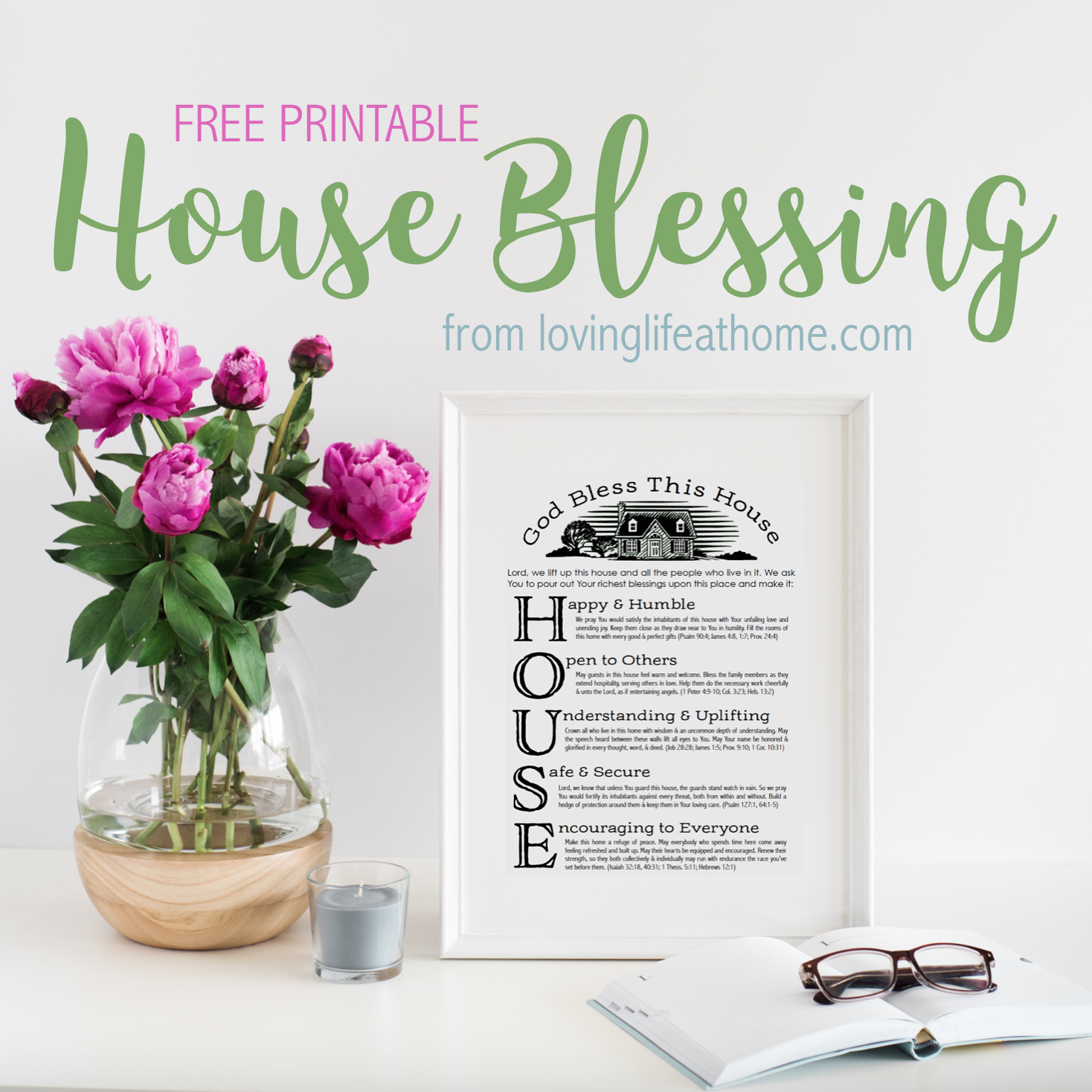 If you've read this blog for long, you know I'm a firm believer in the power of prayer, so today I'm sharing a house blessing.
Our family has moved many times over the years, and we cover the entire process with prayer every time. And when we built a house from the ground up back in 2003, we built it on our knees.
Every step of the way, we prayed God would make our home a light on the hill. That His love would shine from the heart of every member of our family out through every window and door.
We knew that…
"Unless the Lord builds the house, they labor in vain who build it." (Psalm 127:1)
That's why we prayed for His blessing when the foundations were laid. We wrote verses of Scripture on the studs when our house was framed. We committed it to the Lord as the finishing touches were applied. And we relied on God's abundant provision of strength and energy when the time finally came to move in.
Wash. Rinse. Repeat.
We've prayed these same prayers over every home we've ever lived in, before or since. Whether big or small. Near or far. Owning, renting, or assigned by the army.
So I thought it was high time I made a free printable of this "House Blessing" to add to my prayer guide collection.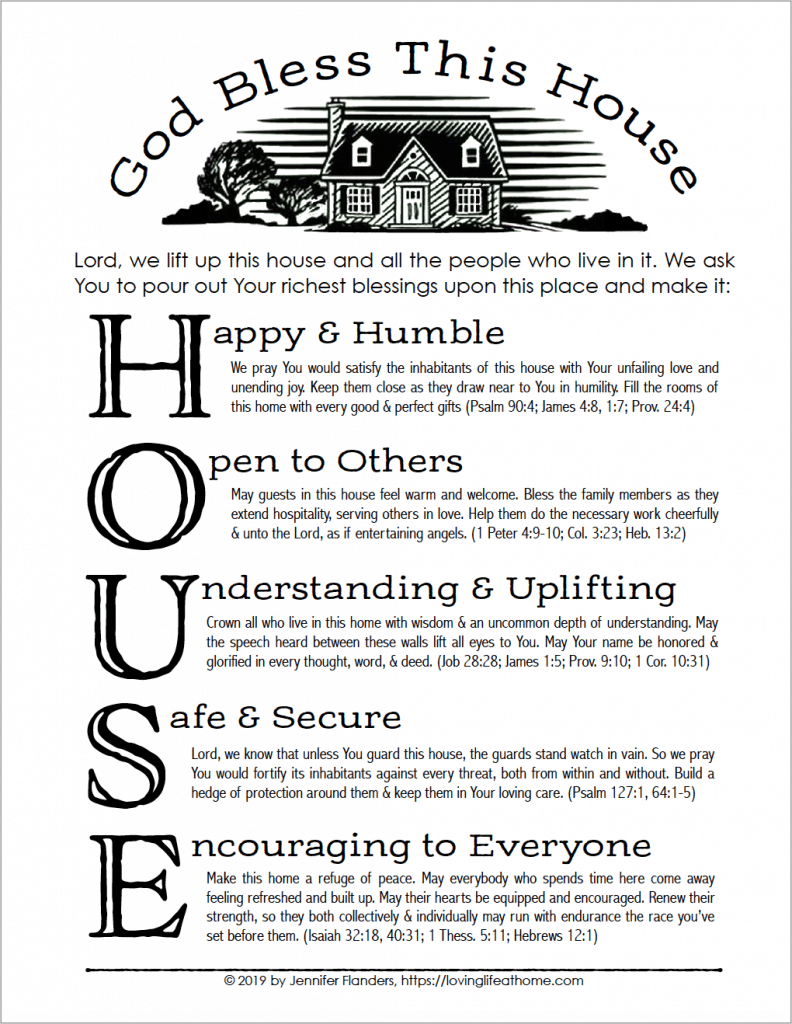 A Blessing to Pray over Your House:
Lord, we lift up this house and all the people who live in it. We ask You to pour out Your richest blessings upon this place and make it:
I hope you will enjoy and use this new printable. And may the Lord Jesus Christ bless your home and every person in it with all the riches of His grace!