President Obama created quite a stir last week with his comments regarding Moms who leave the workplace to stay home and raise children: "That's not a choice we want Americans to make," he said resolutely.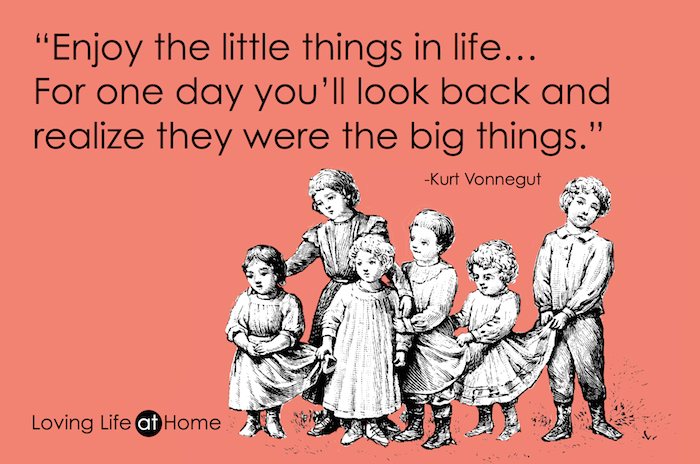 His solution to the pesky problem of SAHMs? Taking more and more children out of their homes at younger and younger ages and placing them in taxpayer-funded preschool, so their moms can get back to climbing the corporate ladder ASAP.
The President pushes this agenda — and pretends it will be best for all parties involved — despite the fact research has shown that the more time kids spend in non-maternal care during their first 4.5 years, the more behavioral problems they develop.
Stay-at-home moms are making big investments in little things
This marginalizing of mothers' influence reminds me of a friend I had in graduate school who was totally grossed out by the idea of breastfeeding. "Why would you choose to nurse," she once asked me in all seriousness, "when formula is so readily available?" (She also considered C-sections preferable to vaginal birth).
Infant formulas have made great progress over the past few decades in approximating the nutritional make-up of "nature's perfect food." And I'm glad they are available — especially since one of my own children had difficulty latching on and might've died without formula supplementation.
But even the formula manufacturers themselves concede that mother's milk is superior.
I tried to enumerate the benefits of breastfeeding to my squeamish friend, but she remained unpersuaded.
This girl was no dummy. She went on to earn her PhD in Mathematics. Babies and breastfeeding just weren't a part of her plan for that season of her life, but rather than owning up to that fact, she tried to pretend that my babies would be better off if I'd adopt her choices.
Of course, I didn't buy her pitch, either.
Instead, I dropped out of graduate school three classes shy of having my Master's in Math. My first baby was born just a couple of weeks after my final final, and it was more important to me to stay home with him and the others that would soon follow than to earn another diploma to gather dust in my closet.
I know some mothers will choose or need to work outside their home while their children are still young. I get that. And I understand why they'd want high-quality childcare to facilitate this.
That much is obvious.
But let's not pretend that a publicly-funded institution is a better place for preschool-aged children than a loving home, or that paid workers can do a superior job of nurturing and teaching and loving on little ones than their own mother.
And let's not assume, Mr. President, that the workforce is best place for a woman at any stage of her life, but especially not when she has young children who need her attention.
Those little ones won't stay little for long, and the investment a mother makes during their formative years will pay much bigger dividends in the long run than any 401(K) plan an employer could offer.