Living with a Thankful Heart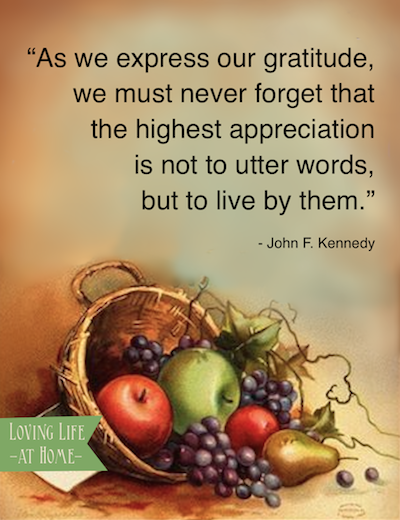 We need to cultivate an attitude of gratitude. Giving thanks is something that we are commanded repeatedly in Scripture to do. Obviously, it is important to God for His children to be grateful.
Space won't permit me to list all the references here, but consider this small sampling of verses:
• "In everything give thanks; for this is God's will for you in Christ Jesus."
(1 Thessalonians 5:18)
• "Whatever you do in word or deed, do all in the name of the Lord Jesus, giving thanks through Him to God the Father."
(Colossians 3:17)
• "Always giving thanks for all things in the name of our Lord Jesus Christ …"
(Ephesians 5:20)
• "Oh give thanks to the LORD, call upon His name…."
(1 Chronicles 16:8)
• "Enter His gates with thanksgiving…. Give thanks to Him, bless His name."
(Psalm 100:4)
We owe a debt of gratitude to God, but this attitude should also spill over into our relationships with others, as well. Our lives and our conversations should be marked by expressions of thankfulness toward our fellow man.
And that goes double for the members of our own household.
Don't take your husband for granted. Express genuine appreciation for everything he does for you, whether great or small.
Always say thank you. But don't stop there. Real gratitude runs much deeper than words. It extends far beyond anything we can verbalize.
Our thankfulness should affect not only how we think, but also how we live and how we treat the people around us.
---
This post is excerpted from my book, 25 Ways to Communicate Respect to Your Husband, winner of the CSPA 2014 "Book of the Year" Award. (affiliate link)