The Best Marriage Lessons are Taught by Example
We don't get to see my husband's parents often, but every time we do, I marvel at how loving and attentive my father-in-law is to his wife. Now in her late seventies, Mom has a lot of health issues, and it is a beautiful thing to behold the patient, protective care Dad gives her in the midst of it all.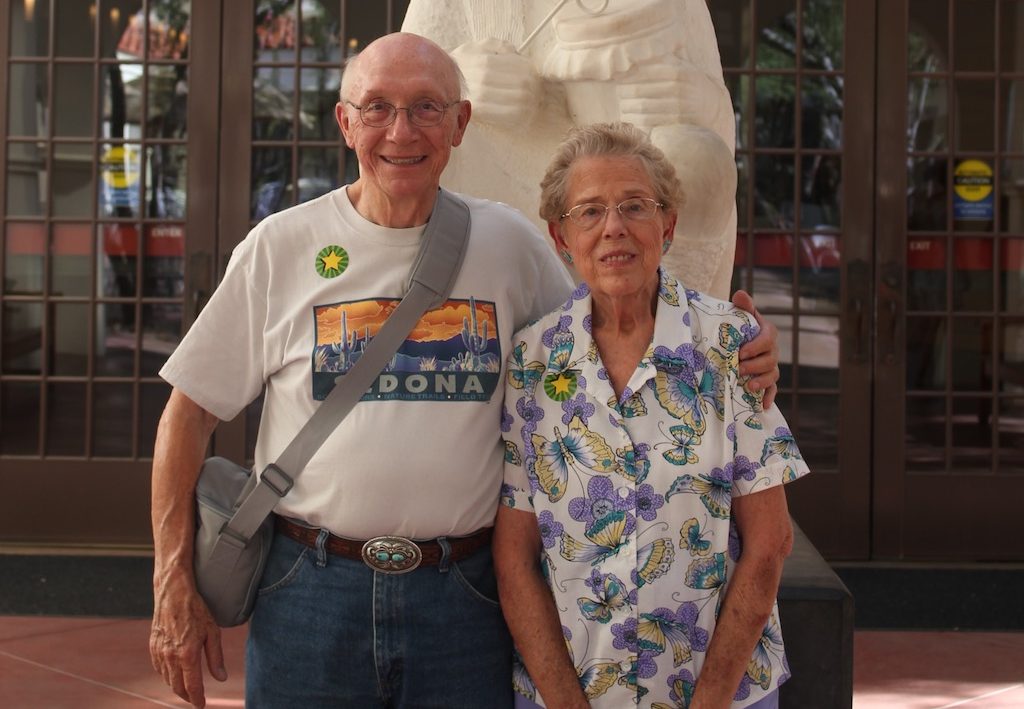 Once when we were together, Mom lost her balance while getting out of our van. Thankfully, my father-in-law had hold of her. They both hit the ground, but Dad managed to slow-dance her down in such a gentle, graceful way that she emerged from the mishap completely unscathed.
What could easily have been a fractured hip for her translated into a skinned elbow for him, as he took the brunt of the fall. But we slapped a Band-Aid on it to stop the bleeding, and Dad was as good as new. Crisis averted.
I'm glad my mother-in-law has such a self-sacrificing husband watching out for her. Both for her sake and for mine. I daily reap the benefit of the good example Doug's father set for him in this area (not to mention the strong work ethic Dad drilled into him from an early age, as well).
I had a similar upbringing: Parents who loved one another, who were deeply committed to the Lord and to their family, who were faithful and honest and did excellent work and expected their children to do the same. They, in turn, were modeling the good example their parents had provided them.
I could not have asked for better role models.
The men were strong, smart and capable, as were the women they married. They treated one another with respect and admiration, stayed true to their marriage vows, and counted it a privilege to build a life and family together.
Of course, not everyone is blessed with such an idyllic upbringing.
The lack of a good example leaves a gaping hole in many folks' understanding of what, exactly, constitutes a good marriage. At the same time, society has tossed out any kind of Biblical standard as to how husband/wife relationships were designed to work, so now we have the blind leading the blind.
Even more alarming, the blind have started calling good evil and evil good.
In my day, when a man was accused of abuse, it usually meant drunken rages and physical bruises – or something equally shocking, selfish, cowardly, and evil. But by today's standard, if a man holds the door open for a woman, he's being sexist. If a husband shows his wife too much attention, he's controlling. Too little, he's ignoring her. I've even read of one bizarre court case where a husband was charged with battery for working late.
Meanwhile, our society flocks to the theater in droves to see 50 shades of something sinister and calls that love.
Don't we have it backwards?
Shouldn't we commend the man who is working hard to provide for his family and condemn the one who is misusing women for his own twisted, selfish gratification?
I guess my point is this: Parents, you may be the only marriage book your children ever read. What lessons will they take with them when they leave home? Please do your best to live before them an example that will set them up for marital success and happiness if they follow it.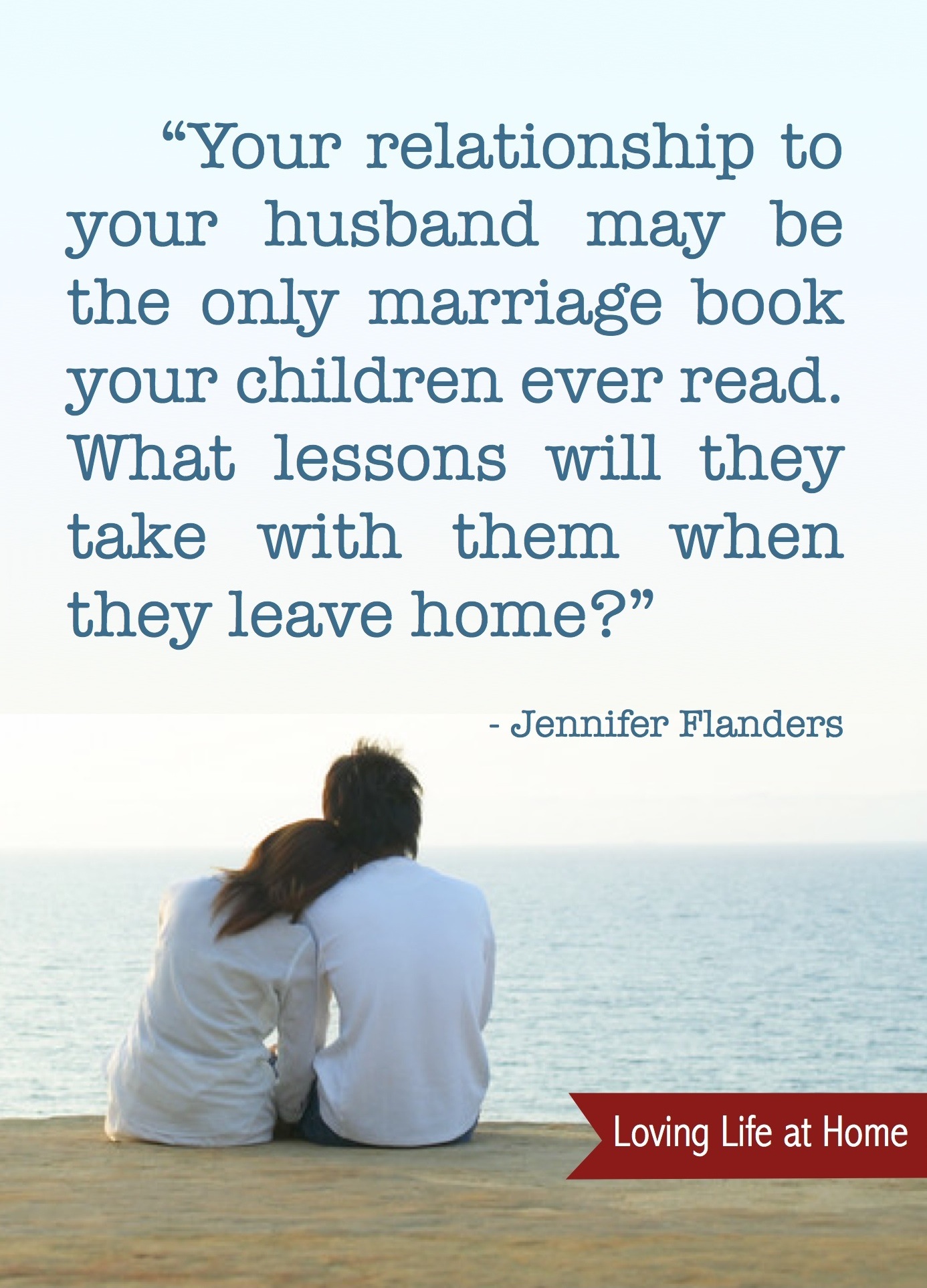 And kids, if you were fortunate enough to have witnessed that kind of godly example yourself, emulate it. If not, then resolve to improve upon it.
Either way, don't listen to society's upside-down ideas of what true love is. Go instead to the Word of God. The 13th chapter of 1 Corinthians is a great place to start:
Love is patient, love is kind and is not jealous; love does not brag and is not arrogant, does not act unbecomingly; it does not seek its own, is not provoked, does not take into account a wrong suffered, does not rejoice in unrighteousness, but rejoices with the truth; bears all things, believes all things, hopes all things, endures all things. Love never fails." – 1 Corinthians 13:4-8
That's the kind of never-ending, never-failing, self-sacrificing love Jesus has for us. When it comes to role models, you can't ask for a better one than that. Isn't it time we start following His example?