6 Simple Secrets of Extremely Happy People
Today I'm fielding a question on how to find lasting happiness and am also providing scriptures for you to meditate upon as you consider these things.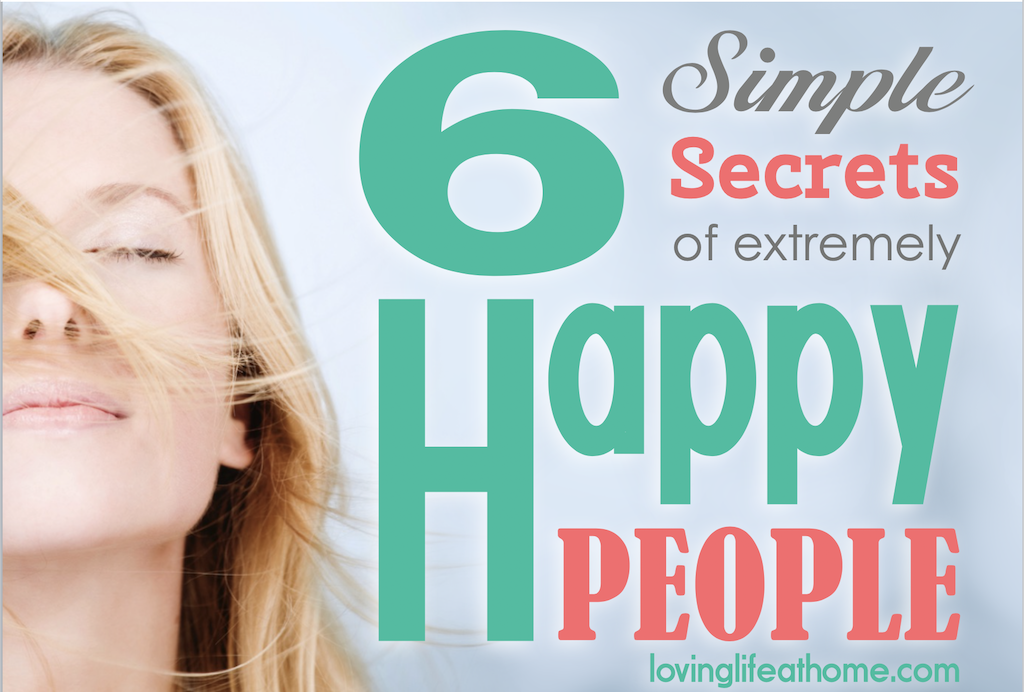 Question: How can I be a happier person?
I received the following message on my "Love Your Husband" Facebook page this week:
I just came across your write up on how to ruin your marriage. I have to say that I am guilty on all counts. However I am not a happy woman and I don't feel competent enough to be a career woman, a mother, and a wife. I would love to be a very happy person again, if and when you get this message please could you help me out with scriptures that will help me. I desperately need to be a better wife and mother. Thank you and God bless you and your family.
I wanted to respond quickly, so I searched for things I'd already written that might address this reader's question. I've written one post on "Cultivating Contentment," another on "Creating a Happy Home," and yet another called "Don't Let Anything Steal your Joy."
They are all great articles that address different aspects of this topic, but when it comes to listing specific Scriptures that might help an unhappy person find her way out of the pit, I came up empty.
It's not that such verses don't exist — they do! It's only that I've never taken time to create a list of them. Until now.
I know lots of people struggle with being happy, joyful, and content. If you are one of them, I pray these thoughts and verses will help you, as well.
Answer: Six simple secrets to lasting happiness
What more happiness out of life? These are the principles you'll need to practice to find it, along with Scriptures to back them up.
I consider myself an extremely happy person, and these are my secrets to maintaining a joyful outlook. If you can think of other ideas that might help, please share them in the comment section below.