Give Your Children a Biblical Worldview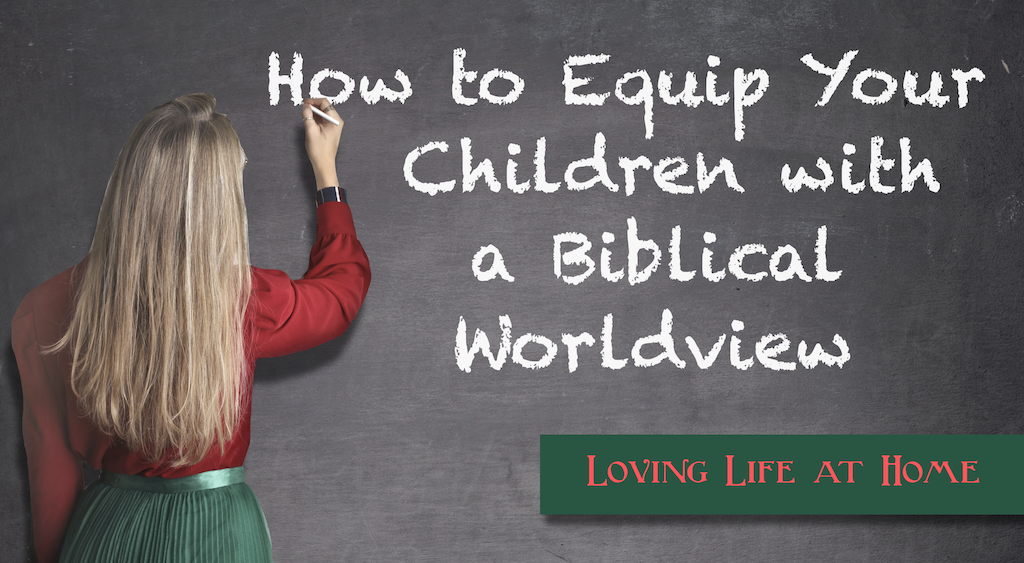 We live in a society that has completely lost its moorings. How can we hope to give our children a Biblical worldview in a culture that either marginalizes or maligns Christianity? How can we expect them to stand strong against all the evil forces aligned against them? (Ephesians 6:13) How can we guarantee they'll stick to the narrow path that leads to life, amid the torrent that threatens to sweep them toward destruction? (Matthew 7:13-14)
The short answer: We can't. There is no such guarantee. And if you're looking at the list below as a recipe to follow to insure the outcome you desire, then you are viewing it the wrong way. We cannot sanctify our children anymore than we can save them. Both those processes are a work of God's grace from start to finish.
However, God placed my kids in my family (and yours in yours) for a reason, and He commands us to bring them up in the discipline and instruction of the Lord. (Ephesians 6:4) Knowing that parents are often a means by which God draws children to faith, we do our best to obey His commands and prayerfully leave the results to Him. (1 Corinthians 3:6-7)
How to [Help] Give Your Children a Biblical Worldview
Need Extra Help with Tough Questions?
One extremely helpful resource we've found for solidifying a Biblical worldview in the hearts and minds of our older kids is Summit Student Conferences. This 2-week worldview program teaches young people how to defend their faith in a culture that is increasingly hostile to Christianity.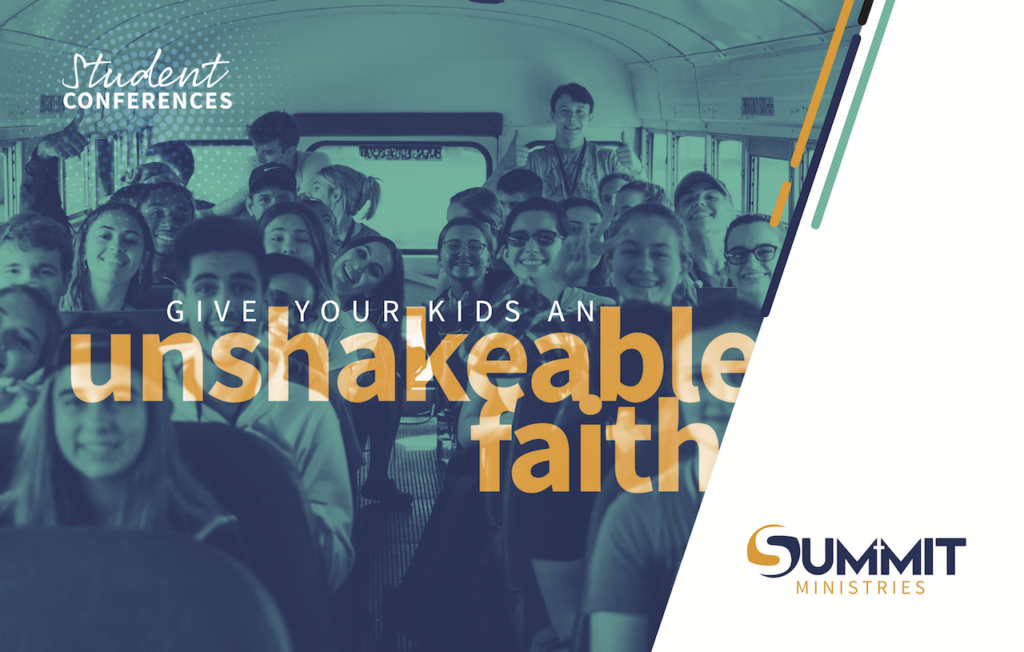 We've sent multiple children to Summit right before they began college classes, and we've been thrilled with all they've learned during the 2-week sessions. One of our daughters loved Summit so much, she returned last summer to serve as a camp nurse.
You can learn more about our family's experience with Summit by reading this blog post or watching this live IG interview.
Although I am currently collaborating with Summit to help spread the word about their Student Conferences, this wasn't the case when we first started sending our kids there. We decided to enroll our high school seniors after hearing the enthusiastic testimony of family friends who'd sent their kids to Summit. Knowing how important such word-of-mouth recommendations can be, I'm now trying to pay it forward by telling others about this awesome program.
Interested? You can save $100 off your registration with the code FLANDERS23. And if you sign up before March 31, you'll save an additional $200 with the early bird discount. That's $300 off in total!