EP 9: The Best Way to Handle Negative Comments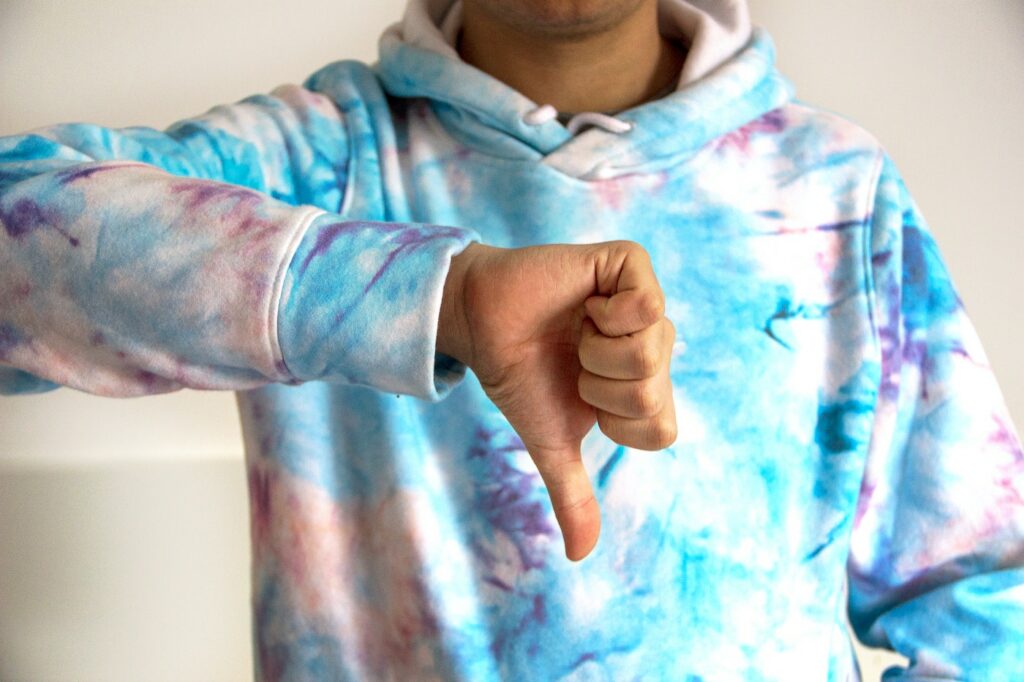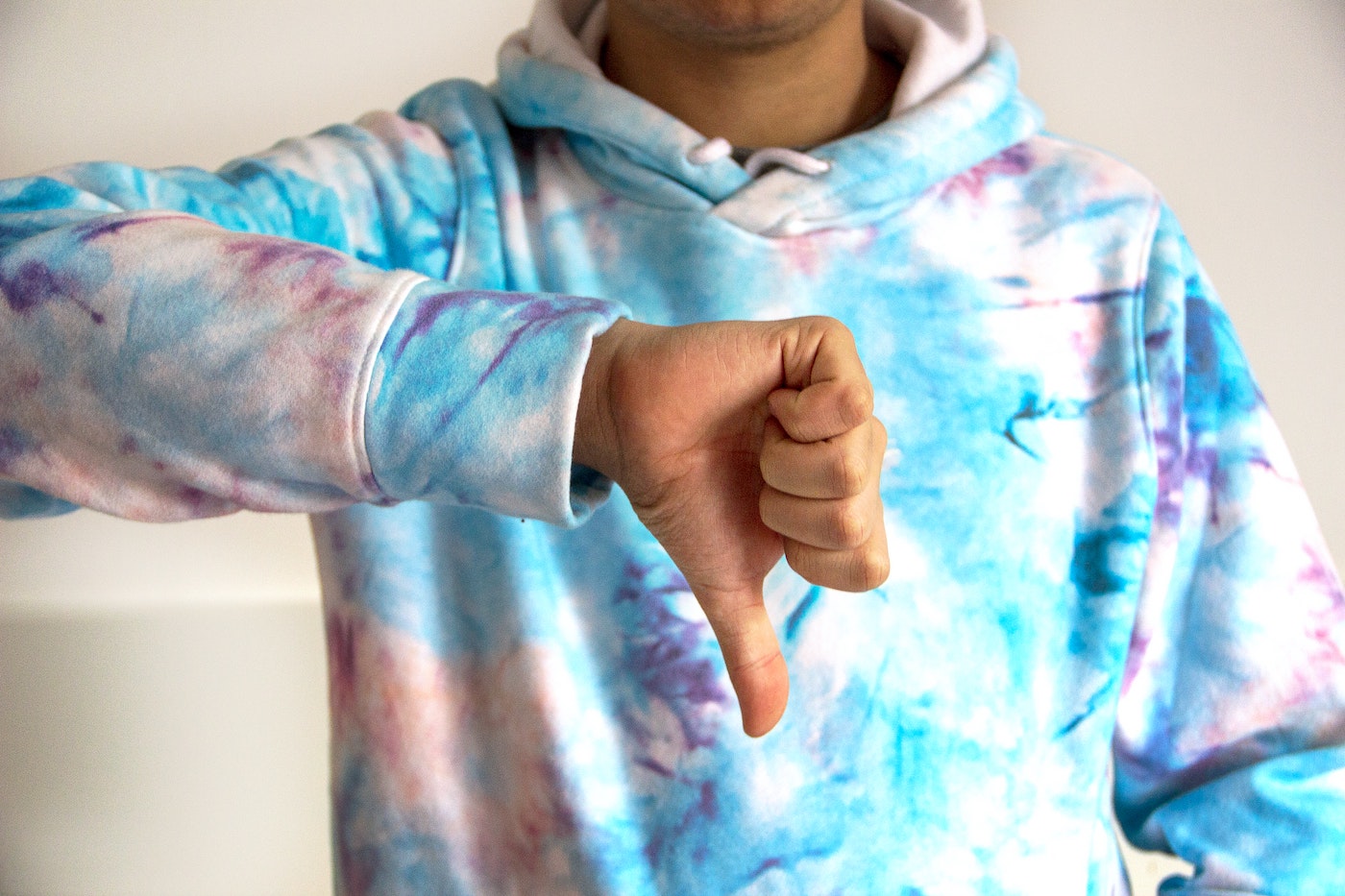 No matter how carefully you choose your words or how cautiously you weigh a decision, there will always be people who question or criticize your choice. What's the best way to handle those negative comments when we hear them?
Sometimes the comments come from strangers: Maybe an internet troll lambasts you anonymously on Instagram. Or a cashier voices a negative opinion on homeschooling when she sees you out with your children in the middle of a school day. Or a man on the street questions your sanity for having so many children.
Large families draw curious — and sometimes crass — comments like honey draws flies. It's one thing when such barbs come from complete strangers. It's a little harder to handle when the criticisms come from family and friends.
Yet, there is a gracious and God-honoring way to handle the negativism others try to lob at us. And that's the topic of Episode 9 of Loving Life at Home. Listen in, then drop a comment below and tell me about the strangest, rudest, or most common question you've been asked and how you typically answer.
Show Notes:
VERSES CITIED
RESOURCES MENTIONED
STAY CONNECTED
How to Handle Negative Comments
TRANSCRIPTION
Hello Friend,
Thank you so much for joining me today on Loving Life at Home. Today, as I promised last week, we are discussing how to handle negative comments about family size because, as I mentioned in the last episode, you don't have to have a dozen children to draw these kinds of comments:
"Don't you know what causes that?"
"Boy, you've got your hands full!"
"You must be a glutton for punishment!"
"I'm glad it's you and not me!"
"Are all these kids yours?"
Et cetera, et cetera, et cetera.
And it seems like big families, especially, attract those kinds of comments. We've dealt with this many times over the years.
I'm going to divide my discussion today into two categories. One is responding to strangers who make negative comments, and the second is responding to family members and friends who might not be as supportive as you'd like about your growing family.
How to handle curious, crass, or negative comments from strangers
So let's start with the easy one — the strangers. In my experience, most of the people who make these kinds of comments, even if they seem direct or rude, I think they're just curious.
Large families attract a lot of attention, just by sheer size. And people often have questions about what makes us tick. And so I view those questions (even if they're awkward or direct or more frank than you would prefer), I think it's just their way of trying to open a conversation so they can find out more about your family and why you have as many children as you do.
I think 1 Peter 3:15 comes into play here. It tells us to "always be prepared to give an answer to everyone who asks you for a reason for the hope that you have. But do this with gentleness and respect, keeping a clear conscience, so that those who slander you may be put to shame by your good behavior in Christ."
Now, I feel like when strangers ask me about my family size, it is a great way to share our faith, to share our firm belief that the Bible is true, even when it says that children are a blessing, and that God can be trusted, not only with our salvation, but with our family planning and with every other facet of our life.
So that has been my approach when answering questions from people who strike up conversations about our children. I don't feel like getting defensive about it is the right answer or answering in a snarky way. For us, we've just tried to be open and honest about our reasons for doing what we do.
You may feel like that is none of their business, but I don't mind having that conversation. I believe children are a blessing, and I'm happy to explain that to people who want to know why we have as many children as we do.
We like talking to people. We like sharing our worldview and sharing our faith. And this is just a wonderful opportunity to do it. And a great conversation starter.
So I normally don't get offended by people's comments. Although sometimes they do leave me speechless.
Do I need to buy you a TV?
I remember one time our family was checking out at a cafeteria. We used to eat at Luby's every Saturday morning. Kids under a certain age ate free. We had enough adults over that age to get one free kid's meal per adult, and so we would take the entire family to Luby's every Saturday morning to eat lunch.
And so I remember going through the line one time and getting to the end of it, and we had all the kids with us that day. And the cashier checking us out had never seen our family before. Everyone else there was used to us by that time. They knew what we ordered and knew us by name, but this person was new and was just amazed at how many kids we had.
So the gentleman looks at me as I'm checking out and says, "Do I need to buy you a TV?"
That was the first time I had ever heard that comment, which, I realize now he was saying, "You need some other form of entertainment than procreating."
But at the time, all I could think was, How did you know we don't have a TV? And so I stood there with this curious expression on my face that I'm sure he had a hard time reading.
I was just trying to work it out in my mind how he could know that about us before we ever met, and I looked at him so long — honestly, I was not trying to stare him down, but I think he got a little self-conscious about what he had said and started back-pedaling and got really red and embarrassed for having said it.
Mealtime conversations
But again, he was just trying to open a conversation, and so, so many times that is the case. We have people come up to us, especially elderly people when we are out and about, that will come and ask us about the children and how many we have and comment on how well behaved they are — which it's always wonderful to hear encouragement from anybody.
They will have spent their whole meal observing our family, and they would encourage us that we were doing a good thing by raising these children. And if they'd had it to do over again, they would have had more.
But the only time I've ever heard the opposite of that was, also again, in a lunch line at Luby's. One Saturday, I overheard two women behind us counting heads and commenting, "I'm glad it's them and not me. I only had two, and I wish I didn't even have them."
Which is just such a heart-breaking testimony. And I thought to myself, I'm glad it's me and not you also with that attitude. That was just so sad to hear. I prayed for the woman. I didn't turn around or engage her in conversation, but I did pray for the circumstances that would make her feel that way about her own offspring.
Smile for the camera
So… we travel a lot, and we get comments all over the world. There for a while, it seemed like we couldn't go anywhere without running into Chinese tourists who were so fascinated by our huge family. I don't know how many pictures we have posed for over the years that were taken by and with Chinese tourists.
I remember at Versailles, two little Chinese ladies just being amazed that so many children could be in one family. They were from a country that, at the time, was still limiting its citizens to one child apiece. And so to see a family with ten, eleven, twelve children was just unheard of.
And they asked if they could not only take our picture, but pose for pictures with us. We laughed that they were going to take them home and show everybody what a "typical American family" looks like!
But we've had that kind of encounter at Niagara Falls, in Paris, in every corner of the world that we've traveled with our kids, people are intrigued. And understandably so. Having a big family is not the norm these days.
So I feel like an ambassador for big families when I answer these questions, and I'm willing to field such questions. Fortunately, I'm married to a man who loves to make friends with strangers, as well, and so we've never had a problem with fielding those kinds of questions.
When family members question our choices
Now, for the most part, our family — at least my side of the family — has been pretty supportive of our having a lot of children. They might have questioned the fact that we announced it as early as we did every time we had a baby (that another one was on the way), but they love the kids and are fully supportive of our having so many.
And so, I didn't really have to handle many negative comments on my side of the family.
Now, as I talked about in Episode 2, my husband's family would not react so graciously. But after so many pregnancies, they realized that realized that their protest letters were not doing any good, so they eventually abandoned that tactic — for which I'm very grateful — and we get along wonderfully with his parents now, as I detail in Episode 2. So you can go back and listen to that if you want tips on getting along with in-laws who question your family planning practices.
I got a letter from a reader who is dealing with this kind of negativism in her family….
To read what she wrote, and the advice I gave her, follow this link (or listen to the second half of this week's episode on how to handle negative comments). This transcription is taking longer than I have time for right now!