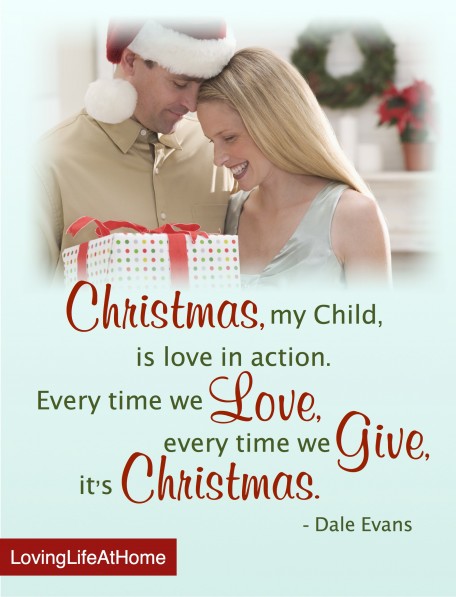 Can you believe it? Another Christmas come and (very nearly) gone! Ours ended up being white this year — a surprising and delightful rarity here in Texas.
When you take down your tree and lights and stockings over the next few days, I hope you'll be mindful not to pack away your Christmas spirit along with the decorations. As noted in the poem "Let Every Day Be Christmas," that peace-on-earth-good-will-toward-men attitude is something we should carry in our hearts all year through:
Christmas is forever,
not for just one day,
for loving, sharing, giving,
are not to put away
like bells and lights and tinsel,
in some box upon a shelf.
The good you do for others
is good you do yourself.
So I pray that the remainder of your Christmas, plus all the days that follow, will be characterized by love and joy and giving. And may "God bless us, every one!"