Celebrating 25 Years of Marriage
My husband and I celebrated our silver wedding anniversary last week in an unexpected way. We revisited the same church where we first pledged our life and love to one another twenty-five years ago. And there we renewed our vows.
A thoughtful plan
The private ceremony was entirely my husband's idea, a sweet surprise for his hopelessly sentimental bride. He made all the necessary arrangements surreptitiously. I never suspected a thing.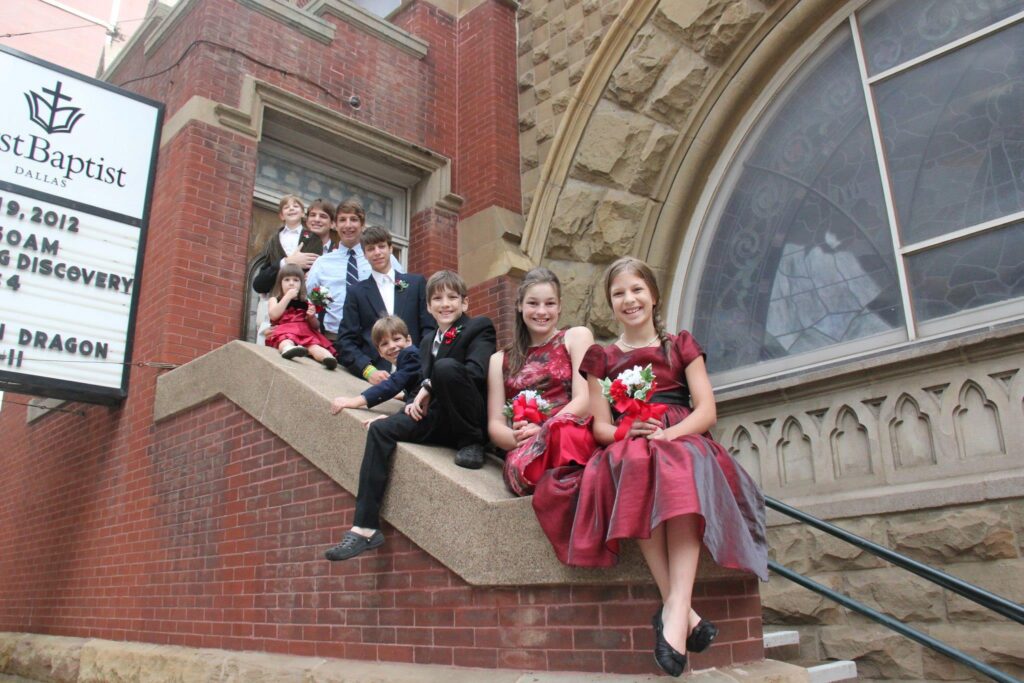 He's not very good at keeping secrets, though, so he ended up spilling the beans a few days early. And was I ever glad he did!
The advanced warning allowed me to pack proper wedding clothes and gave our little ones time to make bouquets and boutonnières for the big day. That way, we could celebrate our silver wedding anniversary in style.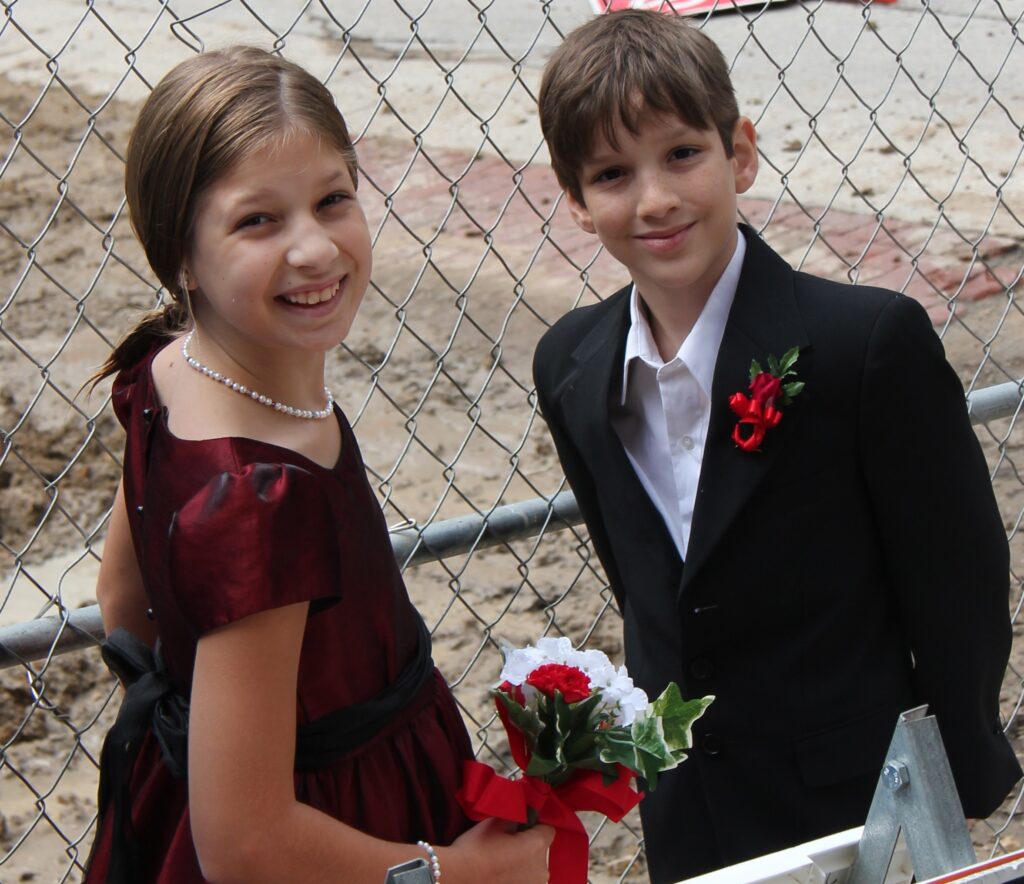 Had Doug waited until the last minute to spring this on me, we'd have all been underdressed. I probably would've met him at the altar wearing a cotton tank and black capris. And that would've ruined the whole effect.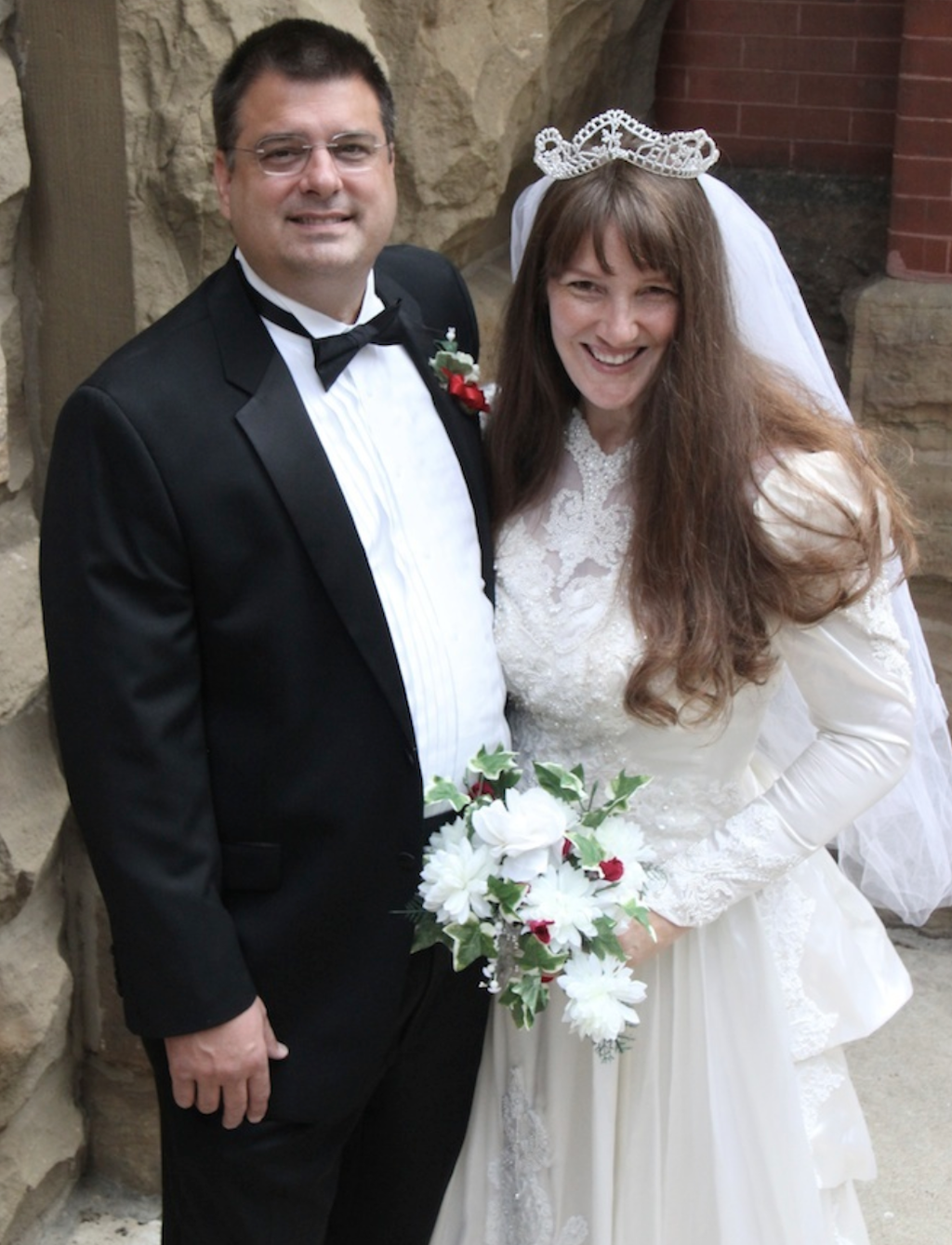 The ceremony was short and sweet with only ourselves and the-children-who-are-still-living-at-home in attendance. We read our vows. Sang some songs. Prayed. Kissed. Snapped a few pictures.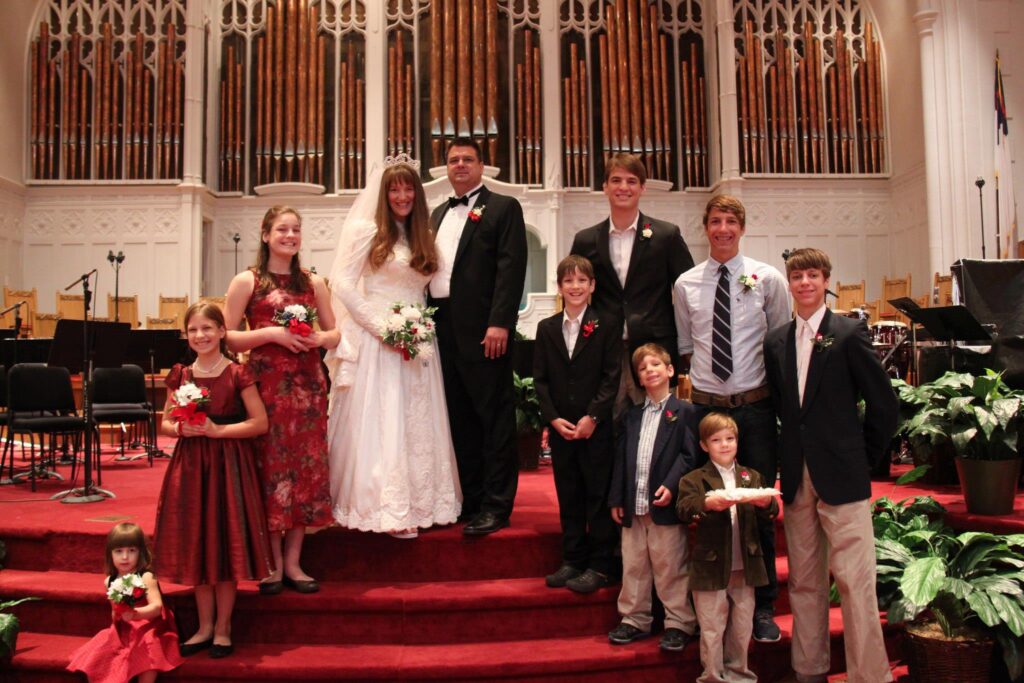 A beautiful send-off
When it came time to leave, we forwent throwing rice in favor of blowing bubbles. As one might expect, this was a huge hit with our children, young and old alike.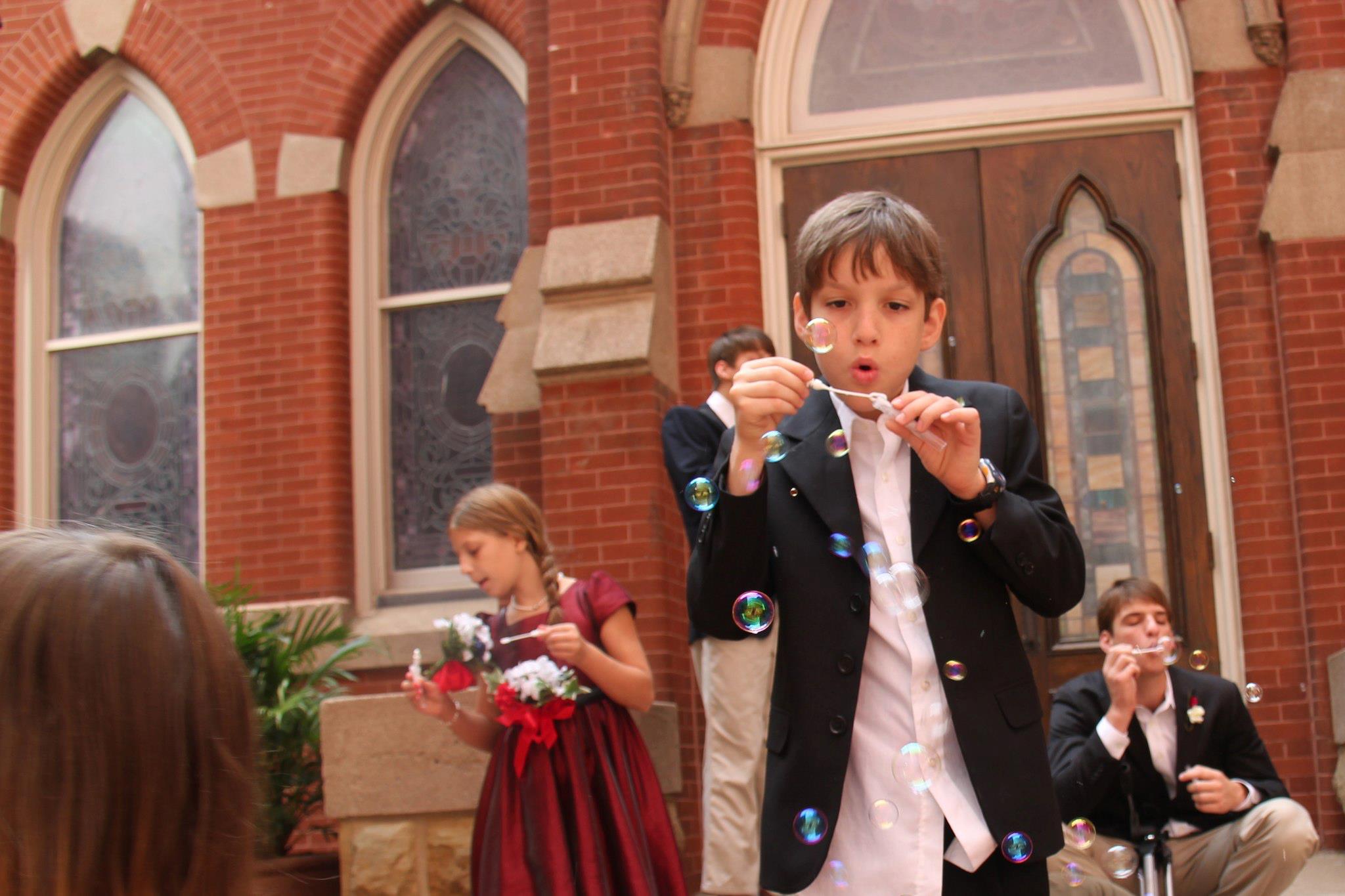 The bubbles were beautiful. And — what's even better — they didn't get stuck in our teeth and ears and navels like all that birdseed our guests tossed at us the first time we dashed down these steps.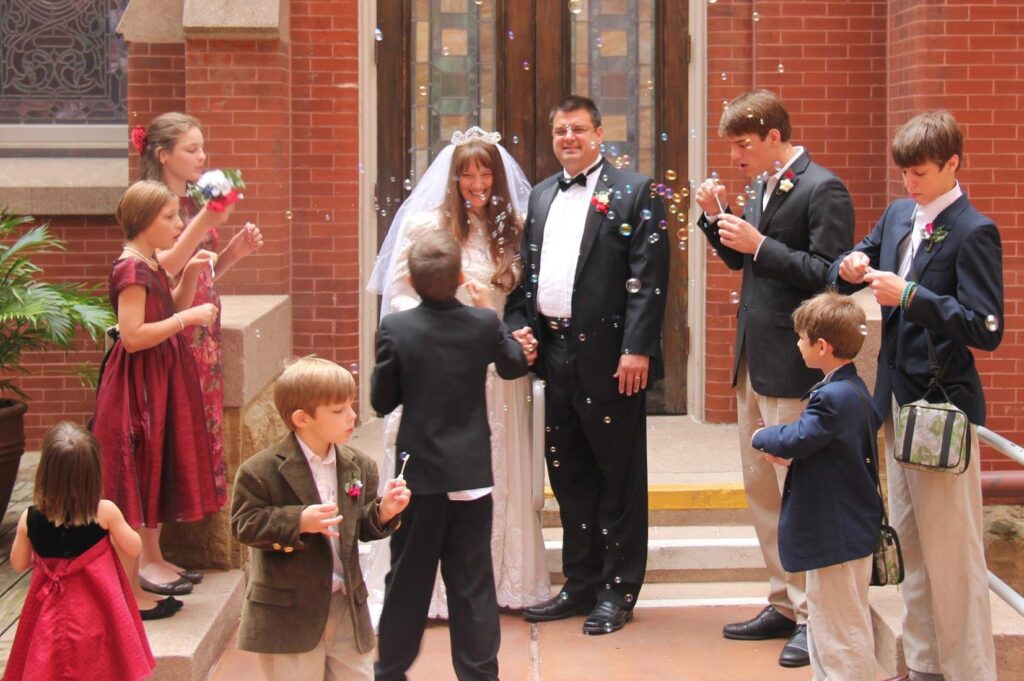 Fragile and fleeting, bubbles are also a good metaphor for life itself. When you think about it, there is nothing remarkable or even particularly pretty about bubble solution so long as it stays safely inside the jar….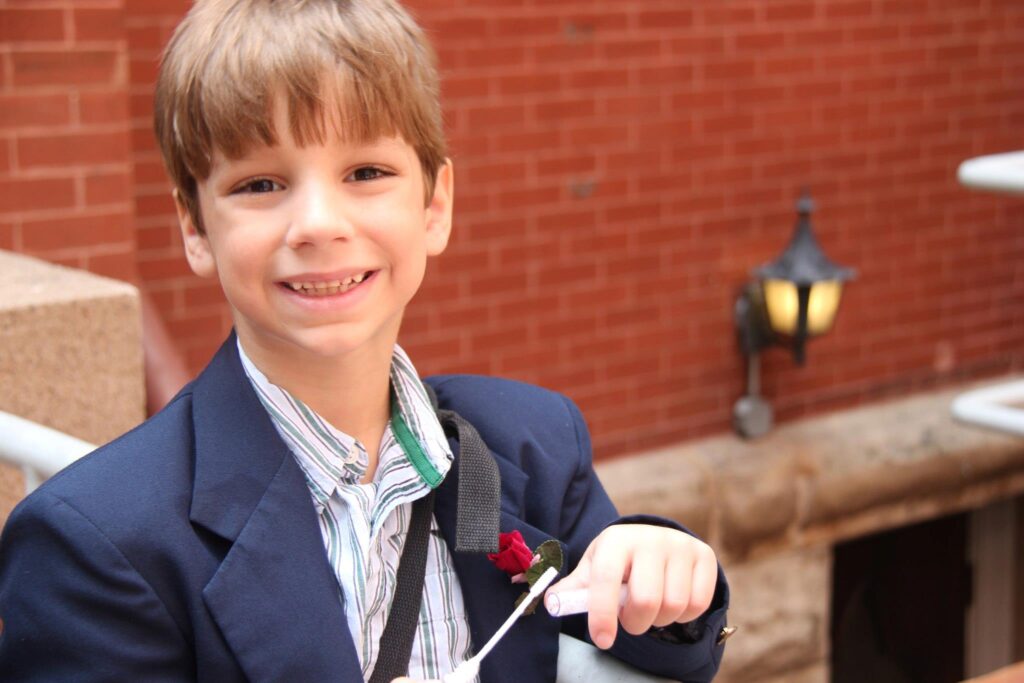 In order to become all it was meant to be — shimmering and beautifully iridescent in its fulness — the solution must first be drawn out, stretched thin, and breathed upon by one skilled in the art of bubble making.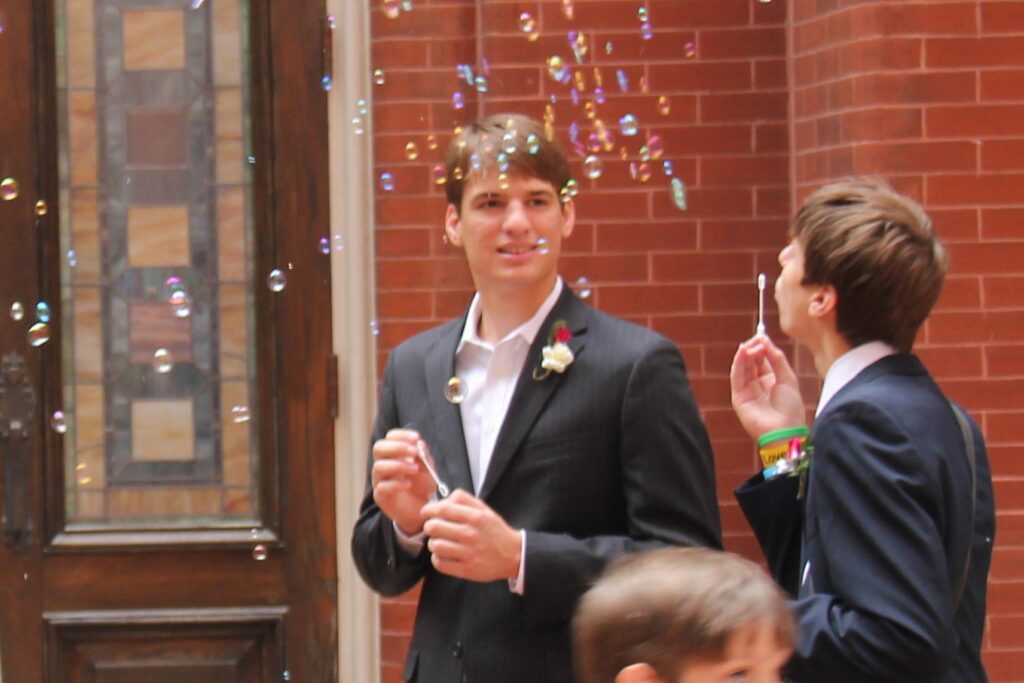 It must be wrapped around and filled with something outside itself. A very specific something, mind you. Something invisible yet ever present. Lowly esteemed yet essential to life. Gentle as a whisper yet strong as a hurricane.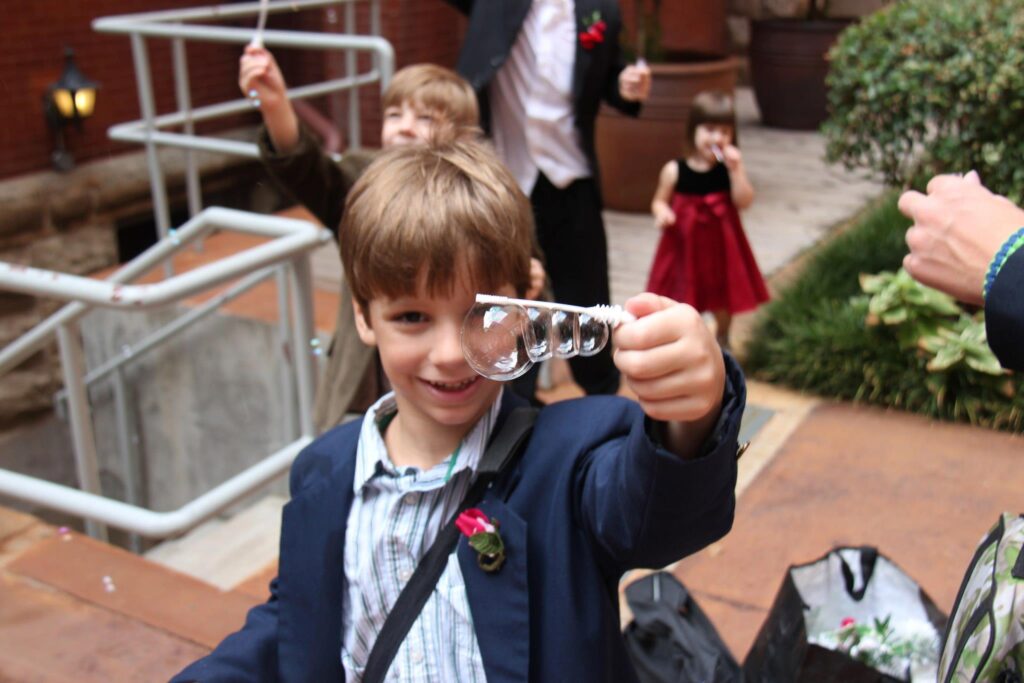 A tragic reminder
The day I was celebrating 25 years of marriage to my husband, a dear friend of mine was burying hers. His death came suddenly and unexpectedly after a very short illness. It serves as a poignant reminder that "none of us know what will happen tomorrow. We are but a vapor that appears for a little while and then vanishes away." (James 4 14) We are like these bubbles.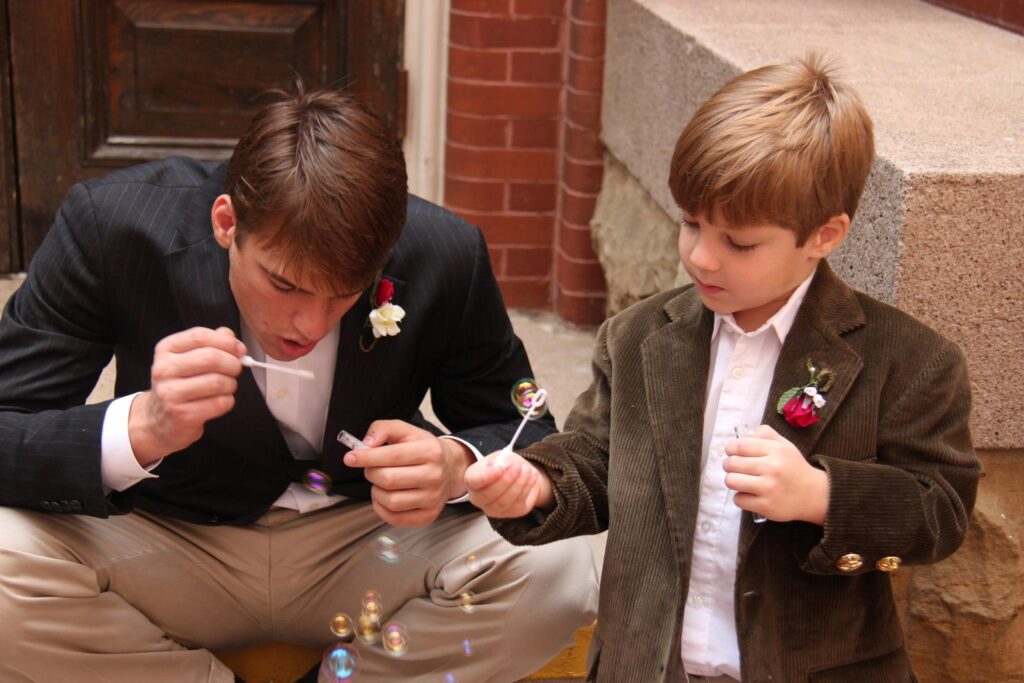 My friend has been on my heart ever since I received the shocking news of her husband's passing. But the profound grief I feel over her loss simultaneously cultivates a keen sense of gratitude within my soul. Makes me grateful for each day God grants me with my own dear husband. Stirs up a fresh desire to live wisely and well the brief moment in time my life occupies.
I want to do all I can to make this life a happy one for those who share it with me.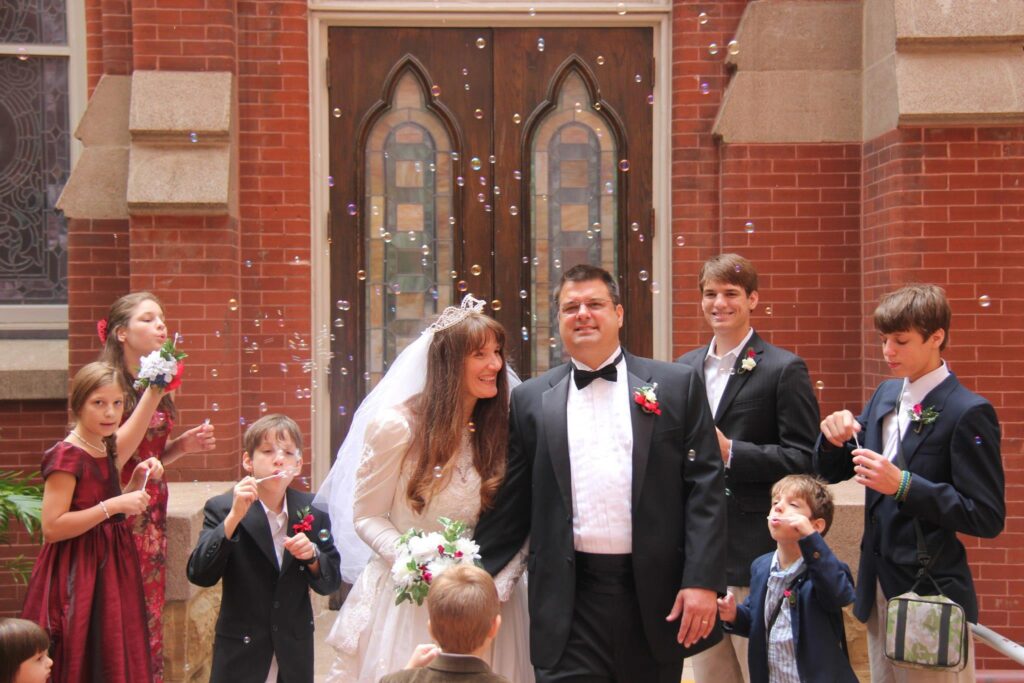 I've heard from a lot of women lately who claim that happiness in life and marriage comes only through demanding our rights. Preserving our autonomy. Ignoring the needs of others. Living in selfish indulgence. (Interestingly, those who argue this point most vehemently seem to be the least happy of all.)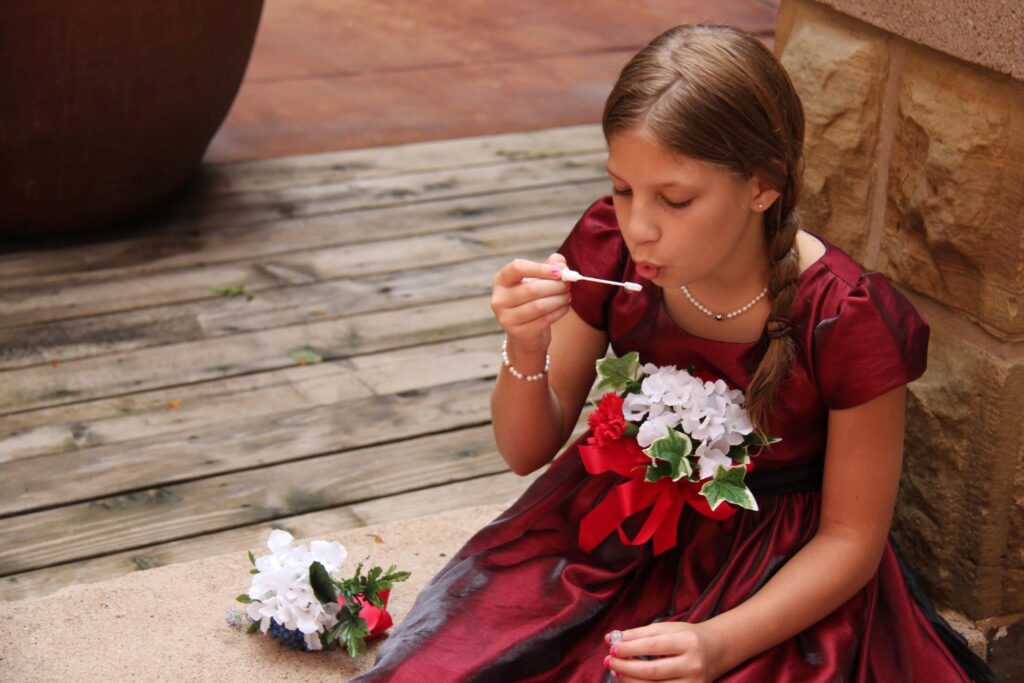 Scripture teaches the opposite: the path to true happiness and fulfillment comes through pouring oneself out on behalf of others. "Whoever clings to his life shall lose it, and whoever loses his life shall find it." (Luke 17:33)
This has been my own experience. Marriage, motherhood, friendship — these are all about putting another person's needs ahead of your own.
And — like bubbles on a breeze — there is an intense and radiant beauty about a life so lived. That sort of self-forgetful, soul-stretching love makes the watching world stop and marvel.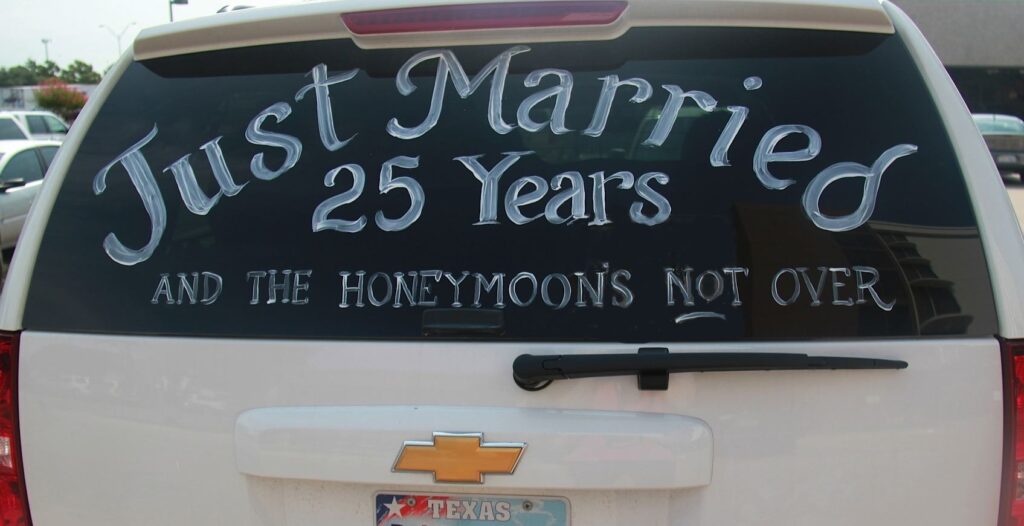 NOTE: In addition to renewing our wedding vows, another way my husband and I celebrated 25 years of marriage is by writing a couple of marriage books. I wrote a handbook for wives called 25 Ways to Communicate Respect to Your Husband. And my husband penned a companion book for men called 25 Ways to Show Love to Your Wife. We hope you'll check them out!