Studies Show that Stories Matter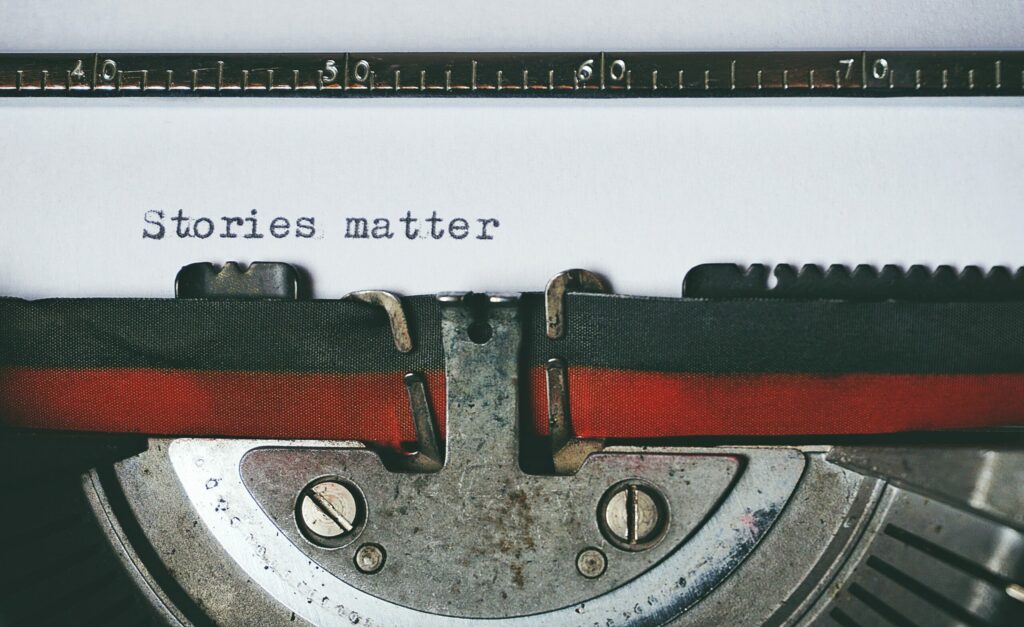 Researchers from Emory University have found that the #1 predictor of a child's emotional well-being is how well that kid knows his family history.* It makes sense. Stories matter. This finding is fascinating, but it isn't surprising.
Your child's knowledge of his family history, his religious roots, his national heritage, and even his own biology all play a vital role in creating and instilling a sense of purpose. Perhaps this is part of the reason God places such importance on telling and retelling such significant stories to our children.
The Stories our Children Need to Hear
Stories of God's Faithfulness

God's Word is full of stories: the creation account, Noah's ark, the ten plagues on Egypt, David and Goliath, Daniel in the lion's den, the fiery furnace, the virgin birth, Jesus feeding the 5000, healing the sick, walking on water, calming the storm, His death, burial, and resurrection, and so forth and so on.

Granted, with the exception of Christ, none of the players in these stories were perfect. But there are still many rich lessons we can learn from studying their lives and history, flaws and all.

Moreover, God commands parents to lay up His Word in their hearts and in their souls and to teach it to their children when they rise up, lie down, sit in the house, and walk along the way. (Deuteronomy 11:19) So we have a mandate to tell and retell these Biblical accounts of God's sovereignty and grace and judgement and mercy, thus keeping them alive in the hearts and minds of the next generation.

Stories of National Heritage

Our nation has lots of stories, too: the Pilgrims, the Founding Fathers, the American Revolution, Paul Revere's ride, the crossing of the Delaware, Lewis and Clark, Westward expansion, the War between the States, the Emancipation Proclamation, the Great War, the Great Depression, Pearl Harbor, D-Day, the Civil Rights movement, the lunar landing, the Cold War, 9/11 — the list goes on and on.

As with Biblical heroes, our national heroes are human. They made mistakes, some of which had grave consequences. But many of these historic figures had very admirable qualities, as well: courage, integrity, compassion, generosity, a strong work ethic, devout faith, an innovative approach to problem solving, etc.

We can learn from both good examples and bad — and it is vital that we do so if we wish to avoid repeating the basest and most abominable aspects of our country's history while preserving and emulating the most noble and praiseworthy.

Stories of Family History

It is also important for children to know and understand their own unique family history. Every family has stories, so provide as detailed an account of the facts as you can. Rejoice with them over the good; purpose with them to avoid repeating the bad; look for important life lessons in both.

Our family has a very detailed written history, thanks to all the Christmas letters I've sent to friends and family for the past 36 years of marriage. It was my idea to write them, but it was my husband's idea to re-read them aloud to the family every December.

This tradition has served to cement in our children's minds all the significant milestones, everyday graces, hard-learned lessons, crazy mistakes, and funny remarks of the past while simultaneously tracing God's hand of faithfulness to our family throughout our years together.

Stories of Biological Design

Last but not least, every individual has a story. Each of us has been fearfully and wonderfully made, knitted together by God in the womb (Psalm 139:13-16) with unique features, gifts, aptitudes, callings, and purpose. "For we are God's handiwork, created in Christ Jesus to do good works, which God prepared in advance for us to do." (Ephesians 2:10)

Some of our traits are unchangeable: your genetics, your ethnicity, your birth order, the time period into which you were born.

Other characteristics and abilities must be shaped, molded, and developed to reach their full potential: honesty, empathy, integrity, intellect, artistic or musical talent, and the like.
Taken together, all these stories create in our children a sense of connectedness and understanding and purpose. Yet every single one of these foundational stories are under attack in our current culture.
Rewriting History
The Bible was deemed irrelevant and tossed out of the classroom long ago. Libraries are removing great works of literature to make room for woke propaganda and perversion specifically targeted at kids. The stories of our national heritage are being completely rewritten such that brave American heroes are recast as villains.
Families are being fragmented and redefined. Children are no longer taught to respect their elders or to consider that parents and grandparents might have anything important to teach them. And even something as simple as biological design — what determines whether a person is male or female — is suddenly up for debate.
So, if the sense of purpose we get through family history and storytelling is so important for a child's sense of wellbeing, is it any wonder that today's young people are facing a mental health crisis like nothing we've ever seen before?
Let's do what we can to restore stability to the hearts and minds of the next generation by telling and retelling them the truth: the truth about their bodies, their families, their country, the God who created them, and the marvelous and magnificent plan He has for their life.
---
*As reported by Eric Barker in his immensely interesting bestseller, Barking Up the Wrong Tree: The Surprising Science behind Why Everything Your Know about Success is (Mostly) Wrong.
We listened to the audiobook during our recent two-week road trip through eleven states. Theoretically, we could've finished it easily in a day and a half of driving had we not kept hitting pause every few minutes to talk (at length) about what were hearing. This entire blog post grew out of a discussion prompted by one short sentence on page 75.