Waiting in a Way that Honors God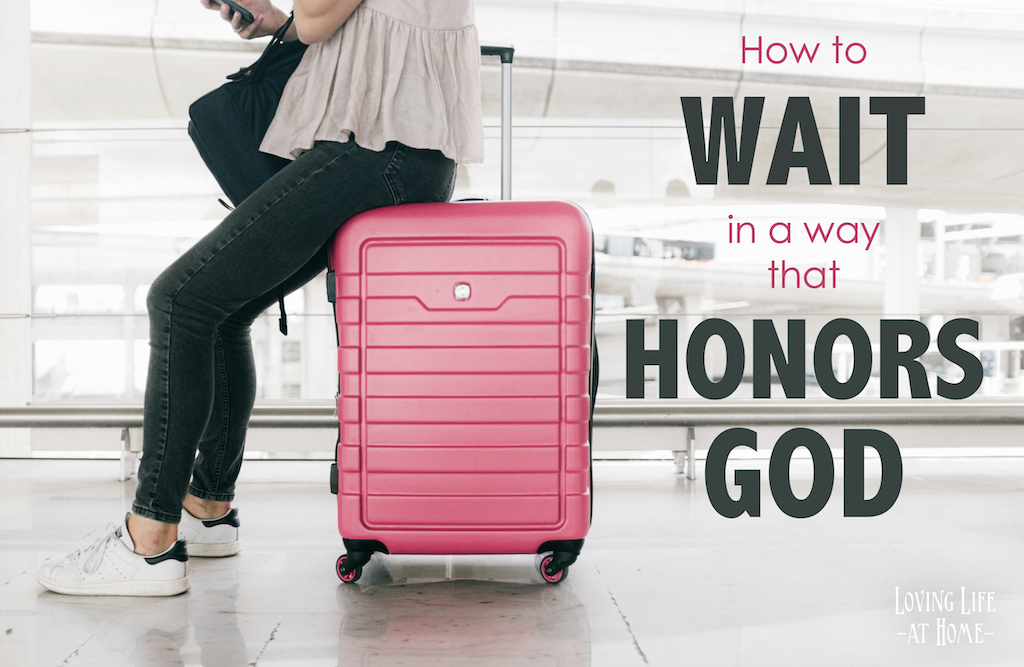 So much of life is spent in limbo. Waiting for a baby, a ride, or a test result. Waiting for a paycheck, a court date, or summer vacation. We wait… and wait… and wait some more.
The year 2020 has given us myriad opportunities to wait… and to wonder. When will schools reopen? When will toilet paper be restocked? How soon will I get my job back? Will the economy rebound? Will we have to wear masks and social distance forever? Can our country survive this election?
Yes, waiting is an inescapable part of living. But what are we supposed to do in the meantime? Is there a way we can wait to the glory of God?
According to the Bible, there is. And I've detailed a few such ways below.
How to Wait in a Way that Honors God
Next time you find yourself in limbo, stop and consider. Check your attitude. How are you spending the interim time? Are you using it wisely? Are you waiting in a way that honors God?